BY MASOOMA HAQ January 28, 2021 Updated: January 28, 2021
South Dakota's Gov. Kristi Noem has said that although it's clear Democrat leadership does not work, the Republican Party has not done enough for the American people either and needs to reflect on how to keep the promises it's made to constituents, particularly on healthcare and immigration.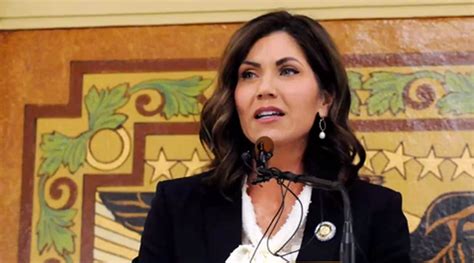 "Leadership has consequences, and we saw Democratic leadership play out in our cities, in our country in 2020—violence, mobs, rioting, looting, lack of enforcement of laws. That's Democrat leadership on display. In that Federalist piece, I talked extensively about Republicans, what we haven't followed through on and what we need to do in the future," she said in an interview with Newsmax about an opinion piece she wrote for the Federalist.
Continue reading

"GOP Needs to Reevalute How to Keep Promises to the American People"