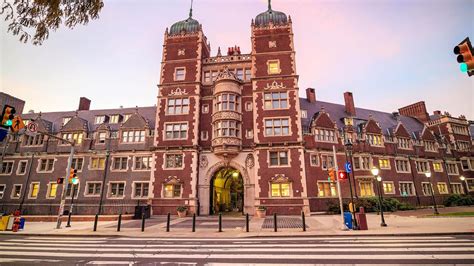 University of Pennsylvania shows the problems with COVID vaccine Propaganda
By Christopher Tremoglie
As a recent graduate of the University of Pennsylvania, I still receive notifications on my phone from the school when there are emergencies, if someone is the victim of a crime, or if the school shuts down due to inclement weather. I also receive notifications about the school's COVID policies.
Yesterday, the university sent out an alert to students and faculty that prohibited all indoor social gatherings on campus. The reason for this was because of "rising COVID-19 case counts on campus."
While such a warning probably doesn't shock anyone at this point, it is an indictment of how poorly COVID vaccines are performing in preventing the spread of the coronavirus. At Penn, students must be vaccinated even to register for classes, let alone attend them in person. They cannot even check in to their on-campus housing without proof of vaccination. The school lists the COVID vaccine information for all students here.
All faculty must be vaccinated as well, for as the policy puts it, "Failure to report full vaccination will result in disciplinary action, up to and including termination."
The school also takes extraordinary precautions regarding visitors. All visitors to campus, campus events, and campus gatherings are required "to be fully vaccinated and comply with mask requirements." Moreover, all visitors, including recent graduates, are to complete a "prescreening" on the day they visit and fill out a "Green Pass" which must be shown on request.
The university also requires masks to be worn indoors and in "public and shared spaces for ALL, including those who are fully vaccinated." Masks are required "in hallways, foyers, stairwells, elevators, and all other public spaces."
The COVID surge at Penn directly rebuts President Joe Biden's contention that this is a pandemic of the unvaccinated.
The vaccines do seem to be helping minimize symptoms for those infected. That's why I got vaccinated, and it's why I encourage everyone else to do so as well. But despite what we hear from public health officials, the vaccines face significant challenges in making the uninfected safer from the virus.
As for masks, whatever their effectiveness — they are about 37% effective by one measure — it hasn't been enough to prevent an outbreak in one of the most heavily vaccinated institutions in America.
Biden and other Democrats have demonized those who are not vaccinated or masking. They keep blaming these people for the continued spread of COVID. Yet, even in an idealized utopian academic atmosphere where vaccination and masking are universal, COVID cases are surging.
Read More From ForAFreeAmerica
This shows that what Biden and Democrats have echoed regarding COVID is not accurate. They should stop blaming and shaming those who refuse vaccinations, especially since more and more science is showing that vaccination and masking do little to stop the spread.
If the idea is to "trust the science," then trust the surge in COVID cases at the University of Pennsylvania.
Please follow and like us: