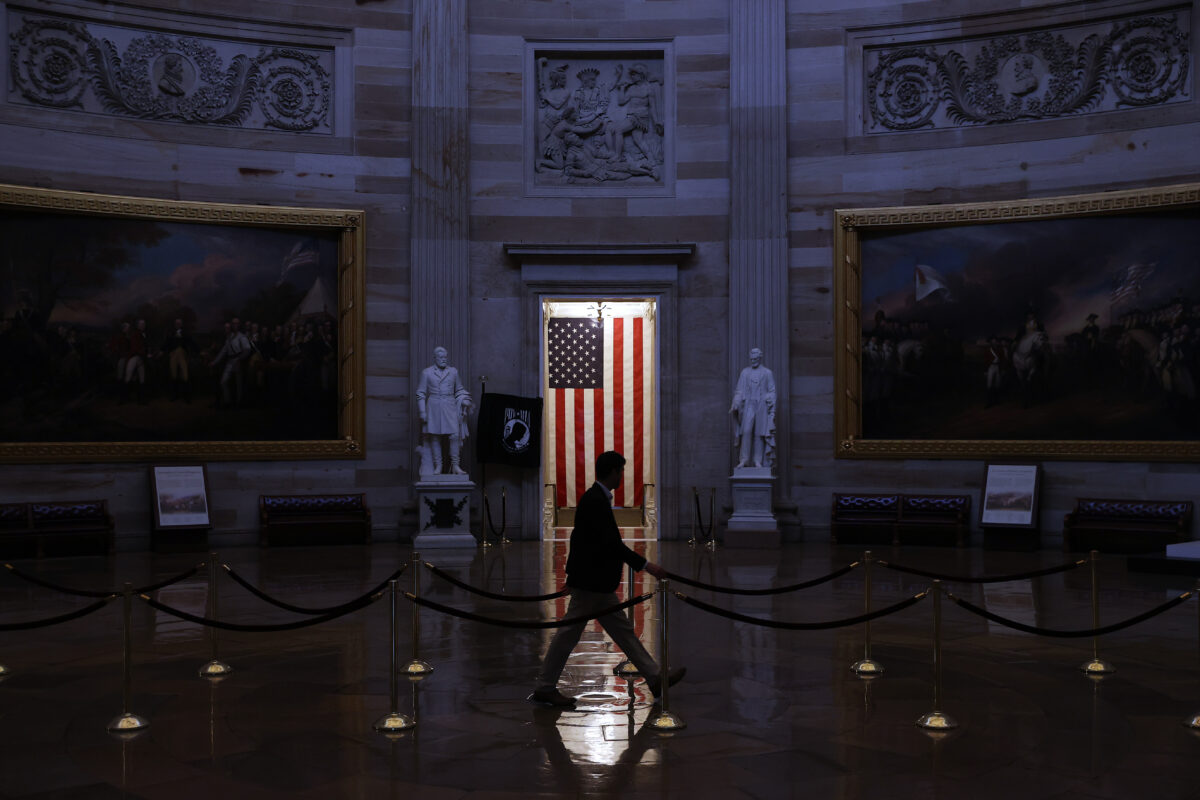 Democrats Politicized House Discipline in 2021, GOPers May Look to 2023 to Even the Score
By Mark Tapscott
America has never before seen a year like 2021 in the House of Representatives, and not only because of the Jan. 6 incident.
Early in February, Republicans warned Democrats that dire consequences would follow their unprecedented decision to remove newly elected Rep. Marjorie Taylor Greene (R-Ga.) from two committee assignments as punishment for statements she made in years past.
"I think you are, frankly, overlooking the unprecedented nature of the acts that you've decided upon, and where that may lead us when the majority changes," said Rep. Tom Cole (R-Okla.), senior GOP member of the House Rules Committee, of the 230–199 vote in which a handful of Republicans joined all Democrats in condemning Greene.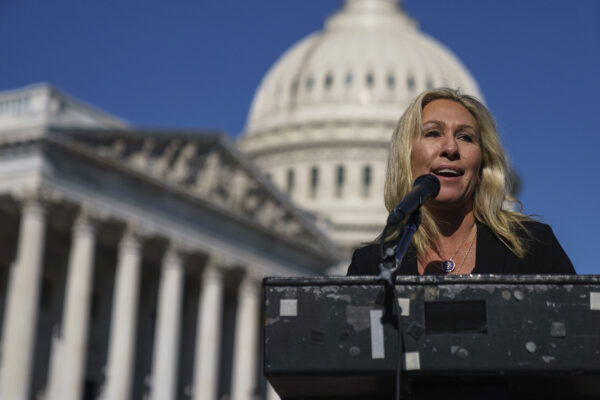 Democrats claimed Greene had encouraged political violence and spread groundless conspiracy theories about school shootings and the assassination of President John F. Kennedy in 1963. The Georgia Republican had previously disavowed some of the statements and did so of others during the February controversy.
The Democrats' action was unprecedented because disciplining members of the House for misconduct traditionally was typically done either by party leaders or, more recently, through an ethics committee with equal representation for both parties.
No House member had ever been removed from a committee for something he or she said on the House floor, on the campaign trail, or as a private citizen.
The Greene vote followed close on the heels of a statement by Speaker of the House Nancy Pelosi (D-Calif.) regarding the Jan. 6 incident that "the enemy is within," which many House Republicans took to be an implicit accusation against them.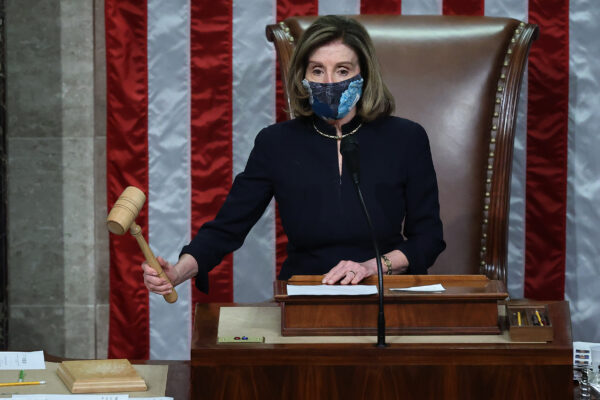 Tempers might have cooled even after the Pelosi statement and the Greene vote, but the atmosphere of tension and mistrust worsened in the following weeks and months as numerous Republicans were fined thousands of dollars for not going through metal detectors before entering the House floor.
No Democrats were similarly fined despite Republican claims that many, including Pelosi, had also ignored the metal detectors. Rep. Louie Gohmert (R-Texas) and Rep. Andrew Clyde (R-Ga.) subsequently filed a suit in federal court challenging Pelosi's claim of authority to levy such fines against House members. The suit is pending.
Things really came to a head in November, however, when Rep. Paul Gosar (R-Ariz.) was kicked off two committees and censured by Democrats for posting an anime video showing him attacking Rep. Alexandria Ocasio-Cortez (D-N.Y.). Gosar denied meaning harm to any person and claimed Democrats "mischaracterized" the video.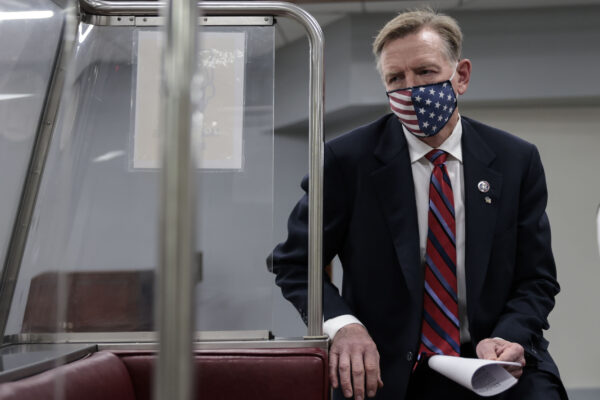 "Rules for thee but not for me. This is part of a larger pattern," House Minority Leader Kevin McCarthy (R-Calif.) charged during floor debate on the Gosar punishment. More recently, McCarthy said Greene and Gosar will get their committee assignments back if Republicans regain control of the House next year.
With Republicans now appearing headed to a potentially historic victory in the 2022 mid-term election that could restore their majorities in the House and Senate, the dire consequences Cole warned Democrats about are a real possibility in 2023.
"As I've said many times on a number of issues … if they are going to cross this bridge, then what is fair for one side is fair for the other," Rep. Jim Jordan (R-Ohio) told The Epoch Times. "All of that is on the table and is something that we should look to do, just based on the ridiculous things they have done to our Republicans.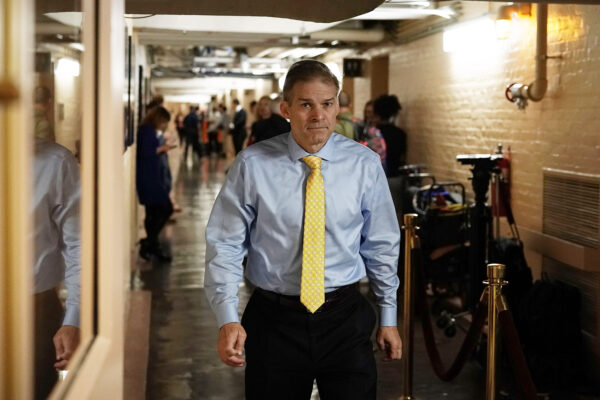 "The decision will be made by the House Republican Conference, of course, based on what the then-Speaker McCarthy will want to do, but I think he has been clear as well. He said the same things I have—if they're going to do this stuff, then it's fair game for the other side as well."
Jordan is the ranking Republican on the House Judiciary Committee and is sometimes mentioned as a potential rival to McCarthy for the Speaker's gavel in 2023.
Former Virginia Attorney General and former Acting Deputy Secretary of Homeland Security Ken Cuccinelli also views GOP action in 2023 as vital.
"Unfortunately, the Democrats are actively using the power of the House to single out and persecute Republicans based on standards they are not applying to themselves," he said.
"The most glaring example of this is leaving Rep. Eric Swalwell on—of all things—the Intelligence Committee, even after he has literally slept with a Chinese spy! The only way this sort of behavior will stop is after a Republican majority aggressively uses the same powers to punish people like Swalwell."
Cuccinelli also pointed to House Financial Services Committee Chairwoman Maxine Waters (D-Calif.), who encouraged Democratic activists to harass and intimidate members of President Donald Trump's cabinet, and House Judiciary Committee Chairman Jerry Nadler (D-N.Y.) who attacked the judicial system in the wake of the Kyle Rittenhouse acquittal. Cuccinelli is national chairman of the Election Transparency Initiative.
A veteran Democratic strategist told The Epoch Times, however, that Pelosi and other House Democratic leaders had no choice but to impose penalties on Greene and Gosar.
"What's most important is showing the Democratic base and every American that there are standards in the halls of Congress, that there are consequences to likening your fellow member to a terrorist or killing them in an anime," said Christy Setzer, a former national campaign spokesperson for then-Vice President Al Gore.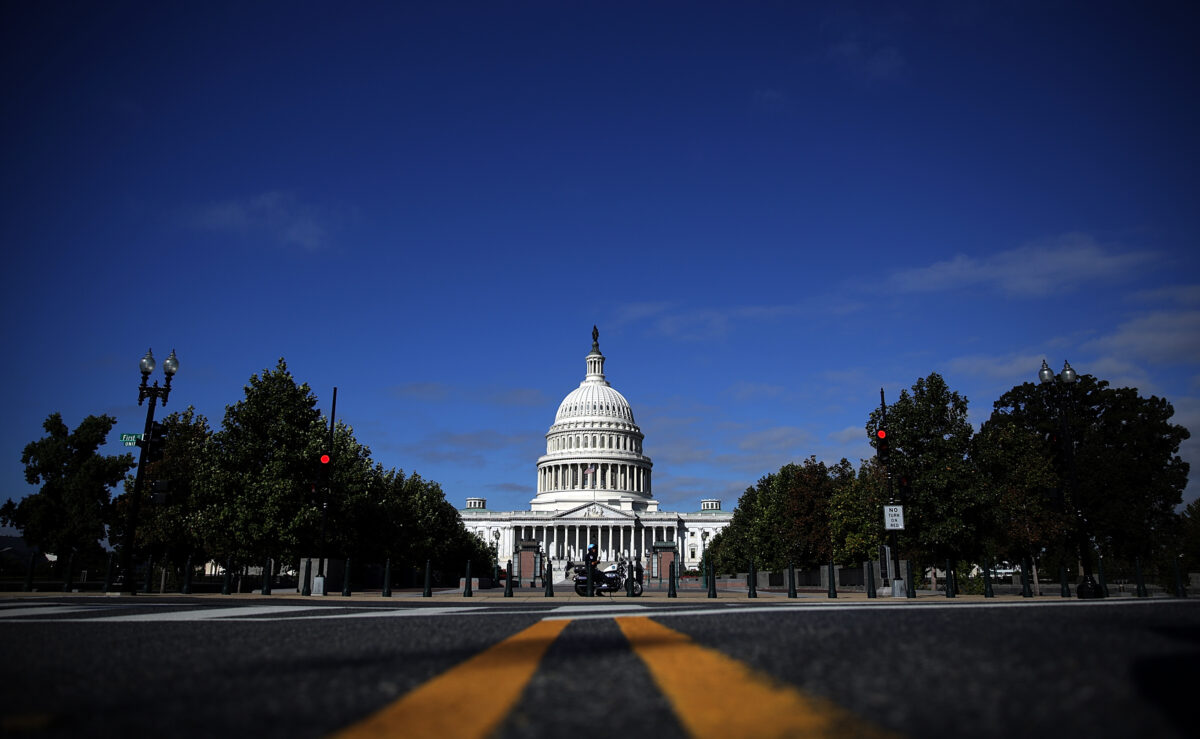 "The bigger risk than Republican retaliation is in looking weak and ineffectual," Setzer said. She is founder and president of the Washington, D.C.-based New Heights Communications firm.
Robin Biro, a former regional campaign director for President Barack Obama and a U.S. military veteran, said, "The important thing to remember with situations like these is that turnabout is always fair play."
Biro said he supported Gosar's censure for a "crass tweet," but noted that he recently lost his own race for mayor of Tucker, an Atlanta suburb, "in part to a crass long-since-deleted military humor meme that I posted 11 years ago. The lesson here is that the internet is forever. In my case, I apologized for posting a crass meme 11 years ago … while GOP members like Gosar so often get a pass for online behavior far more egregious."
Veteran conservative political strategists interviewed by The Epoch Times described how they believe Republicans should proceed in 2023 on the issue.
"Rep. Eric Swalwell has been accused in the past of having an inappropriate communication and possible relationship with a communist Chinese spy," said Brian Darling, former counsel to Sen. Rand Paul (R-Ky.). Darling is the founder of the Washington, D.C.-based Liberty Government Affairs.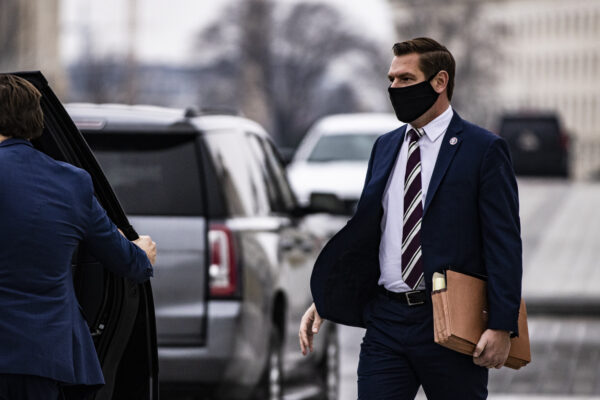 "Rep. Ilhan Omar (D-Minn.) has been accused of repeated anti-Semitic remarks. During a House hearing in June, Rep. Donald Norcross (D-N.J.) was accused of calling Rep. Bob Good (R-Va.) a racist.
"If Democrats are held to the same standard they are applying to Republicans, expect a number of House members to lose committee assignments and a possible expulsion or two. It is very dangerous when the party in power starts a process of punishing only members of the minority party."
Americans for Tax Reform President Grover Norquist, a former adviser to then-House Speaker Newt Gingrich (R-Ga.), told The Epoch Times that Republicans must ensure Democrats "pay a price" for their actions.
"I think it is extremely important that you need to make it clear that there is, not just a tit-for-tat, but something beyond 'If you censure two, we censure two,'" Norquist said. "I don't know what the proper response is, but we need to think it out and we need to not have [Greene] giving us advice on who we go after."
Norquist suggested that the choice Republican leaders should give Democrats is either to change the rules "to prevent this stuff in such a way they can only be changed by a supermajority or we can go back to the old days with the ethics committee."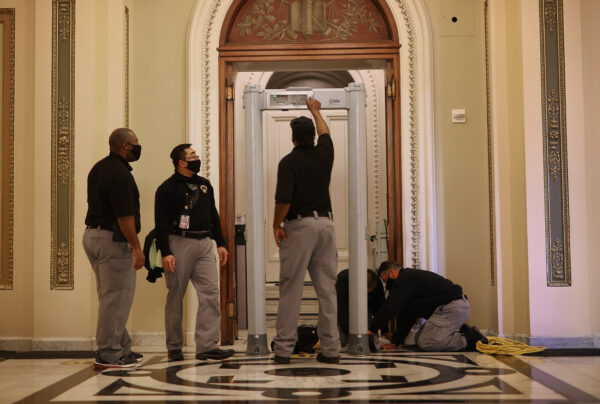 Other GOP House members and strategists offered somewhat different responses when asked whether Republicans should retaliate in kind in 2023.
Rep. Chuck Fleischmann (R-Tenn.), a member of the House Appropriations Committee, told The Epoch Times that it's vital that Republicans manage the lower chamber of Congress in a way that maintains legislative decorum.
"I think one of the things that has always made me proud to be a Republican is the fact that when we govern, whether its the U.S. House of Representatives, its rules and traditions, or something as fundamental as its calendar, we are the party of the rule of law, we are the party of doing things right," said Fleischmann.
"We are the party of being fundamentally straightforward, and I think that's where the American people will look to us and return us to the majority."
Fleischmann condemned what he called Democrats' "one-way partisan enforcement in the way they are governing the House. Sadly, it seems like there is one standard for Democratic members who say and do things versus for Republicans."
Former Rep. David McIntosh (R-Ind.), who is now president of the conservative Club for Growth, said he believes "the key for Republicans is to lay out an agenda about how they are going to build the economy back, create opportunity for parents and their kids in the schools, restore law enforcement and public safety, and not spend their time on petty things the way the Democrats do."
Similarly, Family Research Council (FRC) President Tony Perkins said, "The key characteristic of the left is that it cannot entertain debate, they have to silence opposition. And that's what we're seeing from the left all the way from Congress into the media.
"I would never advocate that Republicans, when they take control, operate in the same way. In fact, I think it would be helpful when it comes to the legislative process that we have the ability to have debate. … A republic thrives on vigorous but civil debate."
Please follow and like us: