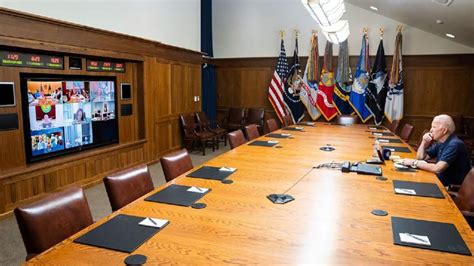 Biden Falsely Says Vaccinated People Can't Spread Virus That Causes COVID-19
By Zachary Stieber
President Joe Biden falsely said this week that people who have received a COVID-19 vaccine cannot spread the virus that causes COVID-19.
"This is a pandemic of the unvaccinated. Not the vaccinated, the unvaccinated. That's the problem. Everybody talks about freedom about not to have a shot or have a test," Biden said. "Well guess what? How about patriotism? How about you make sure you're vaccinated, so you do not spread the disease to anybody else? What about that? What's the big deal?"
The president was speaking to WHIO-TV, an Ohio broadcaster.
In a separate interview, with WOIO-TV, another broadcaster in the state, Biden also put forth a similar statement.
"Those who aren't vaccinated are the ones that continue to spread the diseases," Biden said.
People should get vaccinated "so you're not spreading anything else," he added later.
According to the Centers for Disease Control and Prevention (CDC), whose director is on the White House COVID-19 team, "Vaccinated people can still become infected and have the potential to spread the virus to others, although at much lower rates than unvaccinated people."
"Our vaccines are working exceptionally well," Dr. Rochelle Walensky, the director, said on CNN over the summer. "They continue to work well with 'Delta' with regard to severe illness and death, but what they can't do anymore is prevent transmission."
The Biden administration said in its healthcare worker COVID-19 vaccine mandate last month that "the duration of vaccine effectiveness in preventing COVID-19, reducing disease severity, reducing the risk of death, and the effectiveness of the vaccine to prevent disease transmission by those vaccinated are not currently known."
The White House and CDC did not respond to requests for comment.
COVID-19 is the disease caused by the CCP (Chinese Communist Party) virus.
Biden's statements were panned by critics, including Sen. Ron Johnson (R-Wis.).
"When is the media going to call out the BIG LIE that Biden is perpetrating, that unfortunately even if you're fully vaccinated you can still get infected and transmit COVID-19?" Johnson wrote on Twitter.
"Biden is spreading COVID misinformation. The vaccinated absolutely can and do transmit the disease," radio host Buck Sexton added.
The false statements came after Twitter updated its rules governing posts related to COVID-19.
An archive of a Twitter page on medical misinformation shows it was updated earlier this month.
The page now says that the service may apply labels to tweets that contain "false or misleading claims that people who have received the vaccine can spread or shed the vaccine (or symptoms, or immunity) to unvaccinated people."
Twitter did not immediately respond to a request for comment.
Please follow and like us: