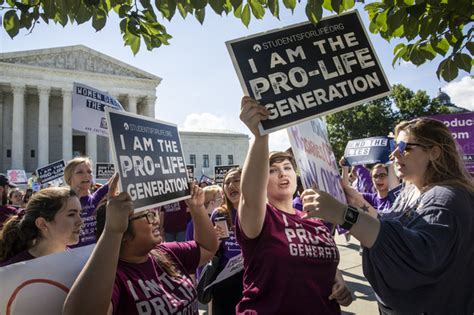 South Dakota Governor Announces 2 Pro-Life Bills That Would Ban Almost All Abortions
By Mimi Nguyen Ly
South Dakota Gov. Kristi Noem on Friday announced two bills that would ban almost all abortions in the state, with one seeking to ban abortions once a fetal heartbeat is detected, and the other seeking to ban telemedicine abortions.
"Every human life is unique and beautiful from the moment it is conceived. Every life is worthy of our protection, worthy of the right to live," Noem, a Republican, said in a statement. "These bills will ensure that both unborn children and their mothers are protected in South Dakota."
The governor has previewed the heartbeat bill for weeks, and it has received an enthusiastic reception from fellow Republicans who dominate the state's Legislature. It would prohibit abortions after a fetal heartbeat is detected, usually at around six weeks gestation, before some women know they are pregnant. The law has no exception for rape or incest.
Under the measure, state officials have no role in enforcing it. However, private citizens can file lawsuits against anyone who aids someone in getting an abortion, with a minimum $10,000 penalty, in addition to legal fees and other potential compensation, if the lawsuit is successful. A man who commits the rape or incest cannot sue.
The enforcement mechanism is similar to that of a Texas abortion law that's currently being challenged in court. Because no state officials are involved in enforcing the law, abortion providers have found it difficult to bring legal challenges against particular individuals.
The second bill from Noem stipulates that women seeking a medical abortion can only take mifepristone or misoprostol for up to nine weeks after conception.
The two drugs are commonly used to start and finish an abortion, with mifepristone acting to block progesterone, thereby depriving the unborn child of nutrients and stopping the pregnancy from progressing; and misoprostol acting to induce labor to expel the unborn child.
Currently, women can take both drugs at home before scheduling a follow-up appointment two weeks later to ensure the abortion is complete.
The new bill would require women to return to the abortion clinic after having taken the first drug, mifepristone, in order to collect the second drug, misoprostol.
Abortion facility staff are also required to "monitor the pregnant woman for complications for a medically necessary period" after each abortion drug, and also must "schedule a follow-up appointment with the pregnant woman to return to the abortion facility on the 14th day after taking the medication to confirm that the fetus, placenta, and membranes have been fully expelled."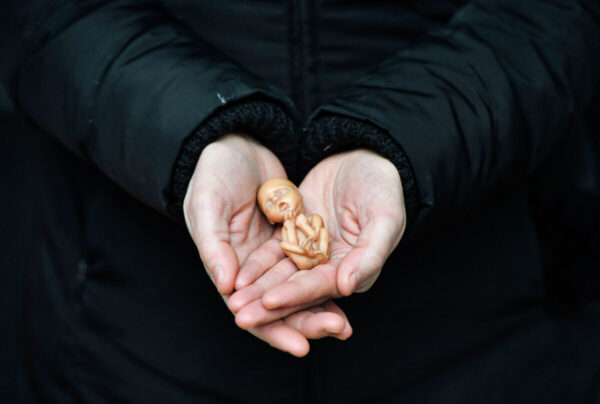 Telemedicine abortions have been blocked in the state since September 2021 after Noem issued an executive order in anticipation that the Food and Drug Administration (FDA) would later allow abortion drugs to be dispensed through the mail or virtual pharmacies. The FDA in December 2021 did just that, lifting restrictions on the prescribing of mifepristone.
Noem's executive order requires women to have an in-person consultation with a doctor licensed in South Dakota before they can be prescribed abortion drugs. The order also blocks the drugs from being delivered via mail, and also prevents the drugs from being provided in schools or on state properties.
"Chemical abortions are a dangerous procedure that are four times more likely to cause the woman getting the abortion to end up in the emergency room," according to Noem's office.
Current South Dakota law requires that a pregnant woman must wait 72 hours before an abortion procedure. Pregnant women seeking to undergo an abortion after the 12th week of pregnancy are required to have the procedure performed in a hospital. Abortions are outlawed after the 22nd week of pregnancy, with the exception of medical emergencies.
Last year, Noem signed into law a ban on abortions based on a diagnosis of Down syndrome, as well as a bill to protect children born alive.
Please follow and like us: