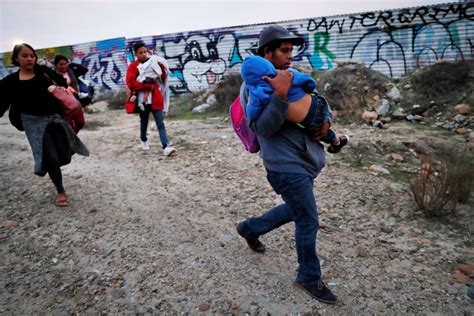 Biden's DOJ Defending Major Trump Immigration Policies
By Jeffrey Rodack
The Biden administration is actively defending two key Trump-era immigration policies in court, Vox is reporting.
The Department of Justice is arguing that separating migrant families during the Trump administration was lawful and is fighting against compensating those families.
According to Vox, the DOJ has asked federal courts in California and Pennsylvania to throw out cases brought by migrant families. The government maintains the administration of former President Donald Trump had the legal right to separate families.
CBS News reported that the Biden administration on Wednesday defended a Trump emergency order that U.S. border authorities have used to expel hundreds of thousands of migrants without screening them for asylum.
They maintain the policy is needed to control the spread of the coronavirus.
Sharon Swingle, a DOJ lawyer representing the administration during a hearing before the D.C. Circuit Court of Appeals, warned that its sudden termination of the policy, known as Title 42, could increase coronavirus transmission inside Border Patrol facilities and ultimately pose a "serious danger" to public health.
"The government's goal is to get back to a state of orderly immigration processing for everyone, but currently, in CDC's view, the public health realities don't permit that," said Swingle, who also cited the recent rapid spread of the omicron variant.
Enacted in March 2020, the Biden administration extended Title 42 indefinitely last summer, CBS News noted. The Biden administration has carried out over 1 million expulsions citing the authority. The Trump administration carried out 400,000 expulsions.
Stephen Yale-Loehr, a professor of immigration law at Cornell Law School, said the defense of the Trump immigration policies in court could be an effort to preserve certain policies to manage the border.
"Every administration wants to have as much flexibility and discretion as it can on immigration because you never know what conditions will arise in the future," he said.
Karla Marisol Vargas, senior attorney at the Texas Civil Rights Project, said: "It is shameful that an administration that ran on a belief in science and welcoming people with dignity continues to manipulate an obscure public health rule to violate the basic human rights of asylum seekers."
Please follow and like us: