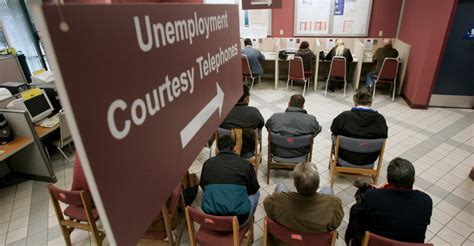 Jobless claims rise more than expected to 230,000 as omicron spikes
by Zachary Halaschak, Economics Reporter
The number of new applications for unemployment benefits climbed 23,000 last week to 230,000, more than anticipated and a discouraging sign for the recovery.
The new numbers were reported on Thursday morning Jan. 13th by the Labor Department. Weekly jobless claims are seen as a proxy for layoffs.
Over the course of the past several weeks, new claims had trended down as fewer people sought economic assistance. The reports are now being watched closely to see what effect, if any, the new omicron variant of COVID-19 will have on domestic employment.
Omicron has swept quickly through the country, resulting in event cancellations and renewed remote work for companies. New cases are up 185% from two weeks ago, hospitalizations are up 84%, and deaths have risen 40% in that same period. While omicron appears to be more contagious than previous iterations of the virus, it is also believed to be less deadly.
Adding to economic anxiety is a worse-than-expected December jobs report last week. The economy added just 199,000 new jobs in November, below forecasts, although the unemployment rate dipped below 4% for the first time since the pandemic began.
Another concern for the economy is soaring inflation. Consumer prices increased 7% in the 12 months ending in November, the fastest clip since 1982, according to a report released by the Bureau of Labor Statistics on Wednesday.
The persistent inflation has led the Federal Reserve to gear up to raise interest rates this year for the first time since 2018. This year could see several interest rate hikes, the first of which might occur in March.
Please follow and like us: