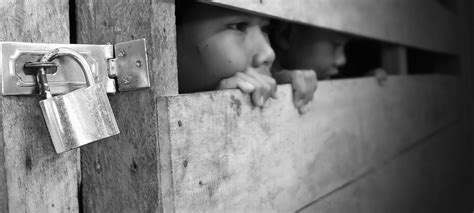 Police Arrest 494 People in California in Week-Long Joint Human Trafficking Sting Operation
By Katabella Roberts
Nearly 500 people have been arrested in California in a human trafficking sting operation that took place ahead of the Super Bowl, authorities announced on Feb. 15.
Los Angeles County Sheriff Alex Villanueva shared the results of the week-long campaign, dubbed "Operation Reclaim and Rebuild," in a press conference, stating that the statewide operation had "met with positive results."
Villanueva said the operation was conducted by the Los Angeles Regional Human Trafficking Task Force and more than 80 participating federal, state, and local law enforcement agencies and task forces from across the state.
These included officers from Long Beach, San Bernardino County, and San Francisco, among others.
This is the seventh year Operation Reclaim and Rebuild has been conducted, officials said.
The sting operation took place between Feb. 6 and Feb. 12 and focused on "rescuing victims of sexual slavery and human trafficking, providing victims with much-needed services, identifying and arresting their captors, seeking successful prosecutions, and disrupting the demand for vulnerable victims by targeting their customers," police said.
"Police agencies and other trafficking task forces throughout our state joined in the enforcement operation to send the clear message that California law enforcement shares a unified mandate: Human trafficking must not be tolerated in our state!" officials said.
Villanueva said that a total of 65 adults and seven minor victims were recovered in the sting operation and are now being cared for by professionals from various Department of Children and Family Services agencies as well as by victim service providers in each county.
Official data show that a total of 82 people were rescued over the week-long operation.
Police arrested 182 males for the charge of solicitation, and 30 suspected traffickers and exploiters were arrested, Villanueva said.
Official data show that police arrested a total of 494 people, of which 192 were in Los Angeles alone. Charges ranged from human trafficking, pimping, pandering, and supervising prostitution, among others.
The sting operation came as advocates and hospitality agencies were on high alert ahead of the Super Bowl, which officials have said attracts human traffickers due to the high influx of visitors.
According to the organization It's a Penalty, 47 traffickers were arrested, and 22 victims were identified during the Miami 2020 Super Bowl. At that event, the National Human Trafficking Hotline received an increase of 163 percent in calls compared with the previous Super Bowl.
In the 2019 Super Bowl in Atlanta, the FBI arrested 169 people involved in trafficking schemes and received an increase of 23.6 percent more calls compared to the 2018 Super Bowl.
According to the International Labour Organization, 24.9 million people are trapped in human trafficking and exploitation around the world, with women and girls accounting for 99 percent of victims in the commercial sex industry, and 58 percent in other sectors.
President Joe Biden has pledged to prosecute human traffickers and bring an end to trafficking in the United States and around the world.
Read More From ForAFreeAmerica
In December, the White House released an updated National Action Plan to Combat Human Trafficking, with a new focus on advancing gender and racial equity as well as workers' rights.
The plan "links anti-trafficking initiatives to our wider efforts to counter illicit financing; advance gender and racial equity; expand the rights and dignity of working people; and promote safe, orderly, and humane migration," the White House said.
Please follow and like us: