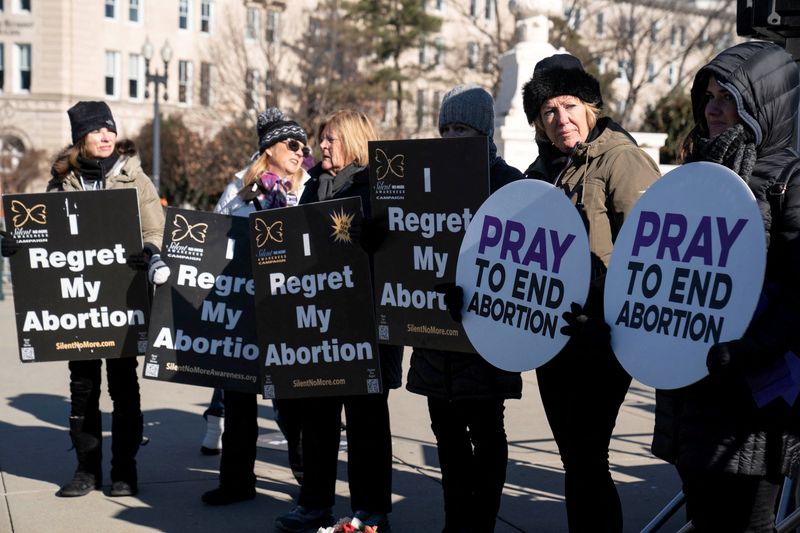 Florida legislature passes 15-week abortion ban, DeSantis expected to approve legislation
BY CAROLINE VAKIL
The Florida state Senate on Thursday evening passed legislation banning abortions after 15 weeks of pregnancy, sending it for consideration to Florida Gov. Ron DeSantis (R), who has already signaled he will support it.
In a 23-15 vote, Florida's upper chamber passed the 15-week abortion ban after the Florida House of Representatives approved the bill last month.
The legislation contains several exceptions to the ban, including in cases in which a fatal abnormality is found on a fetus or an abortion is needed to save the life or prevent serious injury to the pregnant person, according to The Associated Press. There are no exceptions in the case of incest, human trafficking or rape.
The legislation shortens the time period during which a person can receive an abortion in Florida, which was previously up to 24 weeks into pregnancy. The development comes as the Supreme Court is set to rule on Mississippi's 15-week abortion ban, which Florida's legislation was modeled after, that directly challenges the landmark case Roe v. Wade. The justices on the high court seemed to indicate during arguments in December that they could be open to upholding the law. It also follows Texas last year passing legislation banning abortions after fetal cardiac activity is detected, typically around six weeks of pregnancy, a time before most women know they are pregnant.
The Supreme Court in January rebuffed abortion providers' latest request for it to intervene in a challenge to that law and returned the case to the conservative U.S. Court of Appeals for the 5th Circuit, which in turn sent it to the Texas Supreme Court.
As Florida state senators spoke, lawmakers at times grew emotional or gave impassioned speeches both in favor and against the Florida legislation. Several raised issue with the fact that there was no exception for rape, incest or humanity trafficking.
"The fact that we will not make an exception for incest and rape is unconscionable to me. I have two girls," state Sen. Randolph Bracy (D) said. However, others spoke in favor of the legislation. Some acknowledged that lawmakers' minds had already been decided on the issue before voting on Thursday night.
Read More From ForAFreeAmerica
"We are telling women today that they must lay down the life of their unborn child in order to achieve the success that they desire. I was told that, and I reject that premise," state Sen. Kelli Stargel (R) said. "I'm not saying we – maybe won't change minds, but my prayer is that maybe we would."
Please follow and like us: