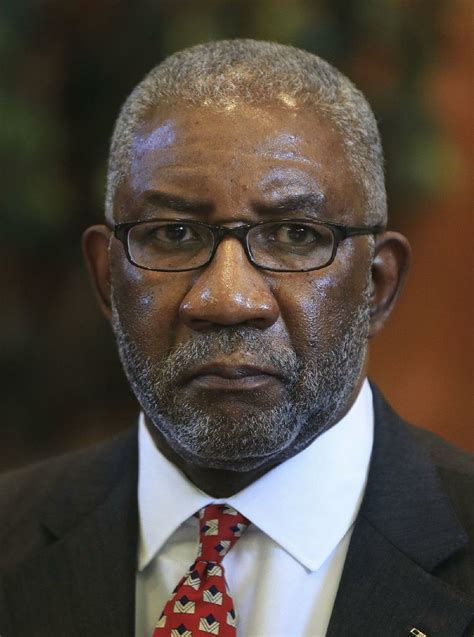 Judge Strikes Down Election Integrity Laws in Arkansas as Unconstitutional
By Matthew Vadum
An often-reversed Arkansas judge struck down four new election integrity laws approved by the Republican-controlled state legislature, finding the statutes unconstitutional—but an appeal to the state's supreme court seems imminent.
Pulaski County Circuit Judge Wendell Griffen permanently enjoined the laws—Acts 249, 728, 736, and 973—on March 18 after a four-day trial. The statutes came as part of a nationwide wave of new state-level election laws that followed irregularities during the 2020 presidential election.
In court, Griffen reportedly said the defendants, including Arkansas Secretary of State John Thurston, a Republican, hadn't demonstrated a need for the laws and that the state's fears about election integrity were "based entirely on conjecture and speculation," which "cannot be permitted to supply the place of proof." Griffen said he would issue a detailed order at a later date.
The lawsuit was initiated by the League of Women Voters of Arkansas (LWVAR), Arkansas United, and five voters. They claimed the statutes disproportionately harmed voters of color.
LWVAR president Bonnie Miller said on social media that she was pleased with the court decision.
"We're celebrating this victory for democracy and are confident that justice will continue to prevail despite the attorney general's inevitable appeal."
Andrew Collins, a Democrat who is a member of the Arkansas House of Representatives, also reacted favorably to the ruling.
"Each of these laws, passed amidst a flood of misinformation, represents a counterproductive 'solution' in search of a problem," Collins wrote on Twitter. "Meaningful election security is important, but these laws aren't necessary to achieve it, and they make it harder for people to vote legitimately."
Act 249 dealt with how provisional ballots are counted. Act 728, which came in response to complaints about groups giving food and water to voters, prohibited individuals from being within 100 feet of a polling place unless they are entering or leaving the facility. Act 736, a measure aimed at ballot harvesting, stated that the possession by an individual of more than four absentee ballots "creates a rebuttable presumption of intent to defraud." Act 973 reduced the timeframe for voters to ask for absentee ballots.
State Sen. Kim Hammer, a Republican who supported the reforms, told CNN last year that the new laws were about "protecting the integrity of the vote."
"These were taken from real examples that happened here in the state," he said, adding that lawmakers had worked with local election officials in writing the legislation.
State leaders who support the election integrity measures were disappointed by the ruling.
"States should be left with the flexibility to protect the integrity of the ballot box and the [Arkansas] Supreme Court will have the opportunity to review the constitutionality of these laws," Gov. Asa Hutchinson, a Republican, told reporters.
An aide to Arkansas Attorney General Leslie Rutledge said Rutledge would review the court decision and decide what to do next.
"The Attorney General is committed to fighting for the integrity of elections in the state of Arkansas," spokeswoman Stephanie Sharp said in a statement.
Griffen, known for his left-wing activism, is a controversial figure in Arkansas. Some Republican state lawmakers advocate impeaching and removing him as a judge. Compared by some to Rev. Jeremiah Wright, former President Barack Obama's pastor whose fiery sermons blasted the United States as an inherently racist country, Griffen is also a Baptist preacher known for wearing an African dashiki when delivering sermons, as Wright did.
Griffen was barred from hearing cases that could lead to the death penalty after he attended an anti-capital punishment protest outside the governor's mansion in 2017 while strapped to a cot as if he were about to be executed by lethal injection. The protest came the same day as he issued a ruling blocking the state's execution schedule.
Griffen also denounced President-elect Donald Trump days after his election in November 2016.
"White nationalism and white male supremacy never left this country," Griffen said, according to Arkansas Money and Politics. It is a "fallacy … that somehow the nation had moved on beyond the hatefulness, the fearfulness, the misogyny."
Please follow and like us: