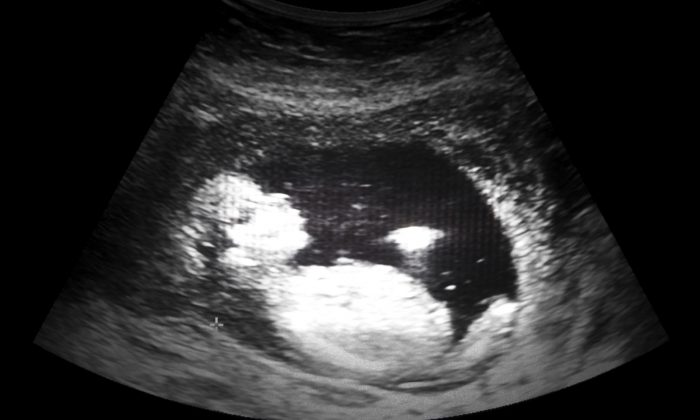 Arizona Legislature Passes 15-Week Abortion Ban, Sends to Governor's Desk
By Mimi Nguyen Ly
The Arizona Legislature on Thursday passed a bill to ban abortion after 15 weeks of pregnancy.
The bill passed along party lines on a 31-26 vote, after the GOP-controlled House passed the measure in February when all Democrats voted against the bill. The legislation is modeled after a Mississippi law that's currently being considered by the U.S. Supreme Court, which is due to rule by the end of June on the law's constitutionality.
The measure, Senate Bill 1164 (pdf), explicitly states that it doesn't overrule a law that would automatically outlaw abortion if the Supreme Court fully overturns the 1973 Roe v. Wade ruling. Roe v. Wade permits abortion up to the 24th week of pregnancy, which is when the fetus is deemed "viable"—that is, potentially able to survive outside the womb.
S.B. 1164 now goes to the desk of Republican Gov. Doug Ducey, who has signed every anti-abortion measure that has reached his desk since 2015, when he took office.
If signed, abortion will be prohibited in the Grand Canyon State after 15 weeks of pregnancy and will not exempt cases of rape or incest. It contains exceptions for medical emergencies that could, if an abortion was not performed, cause the woman to die or experience "substantial impairment of a major bodily function."
Doctors found guilty of carrying out an abortion after 15 weeks could face a year in prison and lose their license to practice medicine.
The Florida Legislature passed a similar abortion ban on March 3. Gov. Ron DeSantis is expected to sign it into law.
Read More From ForAFreeAmerica
According to data from the Arizona Department of Health Services (pdf), 13,186 abortions were performed in the state in 2020, of which 636 were after 15 weeks of pregnancy.
A separate bill in Arizona that would ban abortion after a fetal heartbeat is detected, which is around about six weeks, has not moved forward.
Please follow and like us: