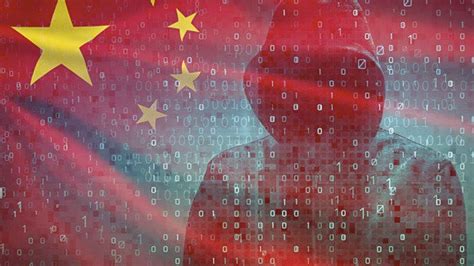 China's long arm of oppression comes to America
Opinion by Washington Examiner
It is one thing when China brutally suppresses dissent in Beijing. It is more troubling when it does it in Hong Kong. It is even more troubling when it sends agents to Dubai to harass and intimidate Chinese nationals in foreign countries such as the United Arab Emirates.
But to harass and spy on a Chinese American U.S. citizen on U.S. soil is an altogether different matter. That is why last week's announcement of arrests by the Department of Justice of three Chinese nationals for "stalking, harassing, and spying on U.S. residents" on behalf of China's secret police is so alarming.
In the most alarming case, a Chinese national with ties to China's Ministry of State Security hired a private investigator in New York to do whatever he could to stop the congressional campaign of Xiong Yan, a political refugee who fled China after the Tiananmen Square massacre. Yan was granted asylum in the United States, where he then served in the Army, attained the rank of major, and was awarded citizenship.
"Right now, we don't want him elected," the Chinese official told the private investigator. "Go find a girl … see how he goes for prostitution, take some photos, something of that nature," the Chinese national advised. "Beat him up until he cannot run for election."
That's right, an agent of the Chinese government asked a private investigator to "beat up" a U.S. citizen on U.S. soil to prevent him from running for office. Even more chilling, the Chinese national told the private investigator, "We will have a lot more of this [work] in the future."
These three arrests are not isolated cases. China has a documented history of using both state agents and nonstate third-party actors to reach beyond its nation's borders to silence dissent about its Communist regime. These efforts all stem from Xi Jinping's decadeslong "anti-corruption" campaign, but as the case of Yan clearly shows, the targets of these efforts don't necessarily have anything to do with corruption.
According to the Spanish nongovernmental organization Safeguard Defenders, since 2014, Jinping's secret police has reached into more than 120 countries to return nearly 10,000 Chinese citizens to China involuntarily.
"The Ministry of State Security is more than an intelligence collection agency," FBI Counterintelligence Division Assistant Director Alan Kohler said at the DOJ's press conference. "It executes the Chinese government's efforts to limit free speech, attack dissidents, and preserve the power of the Communist Party. When it exports the actions overseas, it violates the fundamental sovereignty of the United States and becomes a national security threat."
It is encouraging to see that the FBI understands the stakes involved in these cases. Each of these efforts represents a direct assault on U.S. sovereignty by a hostile, authoritarian regime bent on global domination. China is a unique threat to the U.S., which is why the Biden administration should reconsider its decision to end the DOJ's China Initiative.
Please follow and like us: