Waukesha school board election: GOP-backed candidates take 3 seats after critical race theory controversy
The Waukesha, Milwaukee, school board election has come to an end, with all three Republican-backed candidates taking the three open seats on the board, following recent controversy around teaching of critical race theory (CRT). 
The three conservative candidates, Karrie Kozlowski, Mark Borowski and Marquell Moorer, won the seats after receiving the most votes in the election Tuesday evening.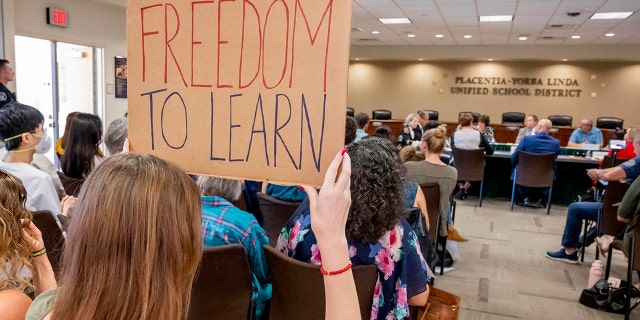 PLACENTIA, CA – MARCH 23: A student holds up a sign against banning CRT holds up a sign as members of the Placentia-Yorba Linda Unified School Board meet in Placentia on Wednesday, March 23, 2022. (Photo by Leonard Ortiz/MediaNews Group/Orange County Register via Getty Images)
The new school board members were openly supported by the Republican Party of Waukesha County.
Throughout the campaign, the candidates alleged that the Waukesha School Board had stopped listening to the concerns of the parents in the community.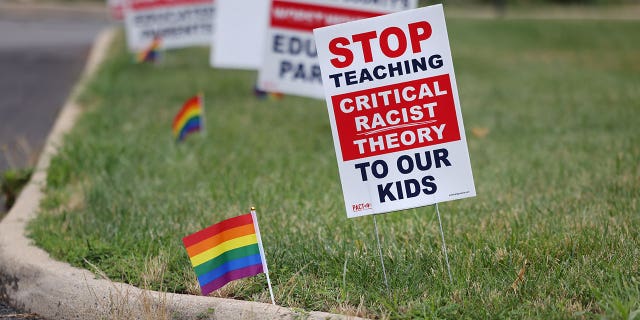 Signs opposing Critical Race Theory line the entrance to the Loudoun County School Board headquarters, in Ashburn, Virginia, U.S. June 22, 2021. (REUTERS/Evelyn Hockstein) (REUTERS/Evelyn Hockstein)
Sarah Harrison, who finished fourth in the race, voiced her concerns about the winners, telling the Milwaukee Journal Sentinel that they "followed national Republican speaking points designed to stir fear in voters."
The GOP win comes after months of controversy surrounding CRT, an academic construct sometimes taught in schools that encourages students to think about systemic racism and generational responsibility passed down from the past to the present.
Waukesha School Board President Joseph Como did not immediately respond to Fox News Digital's request for comment.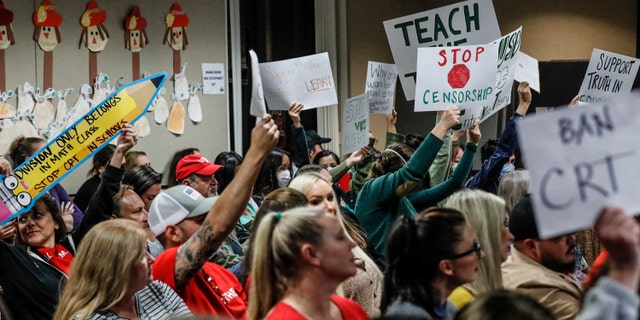 Yorba Linda, CA, Tuesday, November 16, 2021 – An even mix of proponents and opponents to teaching Critical Race Theory are in attendance as the Placentia Yorba Linda School Board discusses a proposed resolution to ban it from being taught in schools. Robert Gauthier/Los Angeles Times via Getty Images)
Parents and lawmakers around the country have been fighting to ban CRT from schools and gain control of their children's education.
In Florida, Gov. Ron DeSantis signed into law a parental rights bill that bans teachers from giving classroom instruction on "sexual orientation" or "gender identity" in kindergarten through third grade.
Republican South Dakota Gov. Kristi Noem signed an executive order Tuesday geared towards the banning of CRT in schools. 
"Political indoctrination has no place in our classrooms," she continued, "our children will not be taught that they are racists or that they are victims," the governor said in a statement.
Please follow and like us: