Biden Lost The Battle for the Texas Border
By Charlotte Cuthbertson
DEL RIO, Texas—The border crisis has reached a point where a growing chorus in Texas is pushing for the state to take matters into its own hands.
Several state Republican lawmakers, bolstered by their U.S. congressional counterparts, argue that Texas needs to step up because the state is being invaded—orchestrated by Mexican cartels—and the Constitution allows for defense.
The decision rests on the governor, who would have to declare the crisis an invasion to invoke the state constitutional powers.
Article IV, Section 4 of the U.S. Constitution states, in part: "The United States shall guarantee to every State in this Union a Republican Form of Government, and shall protect each of them against Invasion."
Article I, Section 10 of the U.S. Constitution states, in part: "No State shall, without the Consent of Congress … engage in War, unless actually invaded, or in such imminent Danger as will not admit of delay."
Read More From ForAFreeAmerica
The sheer volume of illegal aliens and drugs coming across the border constitutes a cartel-style invasion, according to five Texas state representatives and five congressmen who recently visited the southern border in Del Rio, Texas.
Combined with federal inaction, it's enough to trigger state action, they argue.
"There has never been a greater marketing or advertising campaign for the human traffickers, the sex traffickers, the drug cartels, than Joe Biden and Kamala Harris's open-border policies," state Rep. Brian Harrison said.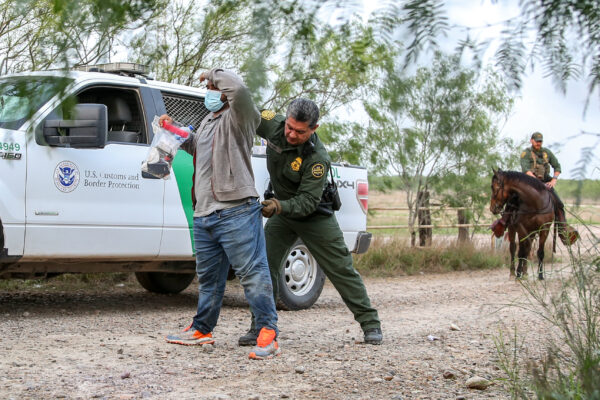 During the first year of President Joe Biden's tenure, all metrics of border security have dramatically decreased. Fewer Border Patrol agents are patrolling the border, border wall construction has been halted, more drugs are being smuggled in, more high-speed chases and crashes are occurring in border towns, and fewer illegal aliens are being deported.
The administration's response to the unprecedented increase in illegal immigrants has been to find ways to process and release them more quickly into the United States. The vast majority (about 85 percent) won't ultimately be granted asylum, but their case will be processed years after arrival and after a work permit has been issued.
Border security has given way to a United Nations-style policy that focuses on the "safe, orderly, and humane" movement of anyone who wants to live in the United States. Open borders advocates argue that "wanting a better life" is reason enough to let anyone cross illegally into the United States and that trying to stem illegal immigration is often considered racist.
U.S. Rep. Chip Roy (R-Texas), who is pushing for Mexican cartels to be designated as foreign terrorist organizations, said Democrats in Washington believe in open borders and a globalist world view.
"You can't look at what they're doing and not come away with the conclusion that they are specifically and purposely refusing to secure the border in order to allow a flood of people to come into the United States," Roy told The Epoch Times.
"Anybody looking at it would have to reasonably conclude they believe it's in their best interest for crass political purposes."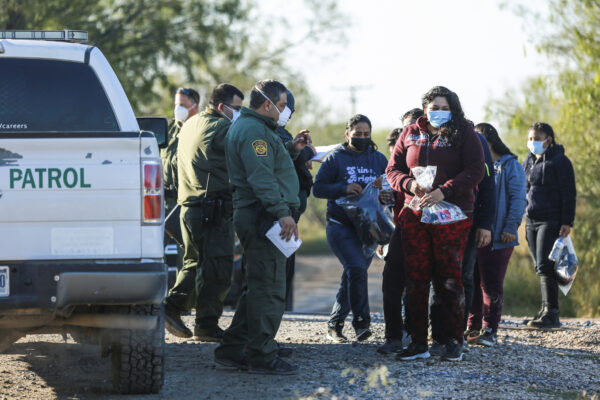 Border Patrol agents made more than 1.3 million apprehensions in Texas between the state's 28 ports of entry in 2021. An additional half a million are estimated to have evaded capture.
During 2020, along the same 1,254-mile stretch of international border, border agents made about 320,000 apprehensions.
Record amounts of narcotics, especially methamphetamine and fentanyl, are pouring across the southern border, and opioid-related overdose deaths in the United States have reached more than 100,000 per year.
As the federal government prepares to end Title 42, which was a public health directive allowing the immediate expulsion of illegal immigrants, border agents have been told to brace for up to 500,000 apprehensions per month.
Operation Lone Star
Texans living near the border are growing increasingly frustrated with the surge in illegal crossings, human smuggling, vehicle theft, property damage, and threats from illegal aliens trespassing on their property.
Ranchers are having to brandish firearms or even fire warning shots to chase groups of illegal aliens, usually young men, out of their homes and backyards. Parents are afraid to let their young children play outside, while sheriffs are resigned to the idea that someone is going to get shot sooner or later.
Talk of Texas taking border security matters into its own hands began in late spring 2021, and some state resources have been applied through Gov. Greg Abbott's Operation Lone Star (OLS) border security initiative launched in March 2021.
The OLS program doesn't stop any illegal immigrants from entering Texas, nor does it expel them, but it allows for illegal immigrants trespassing on private or state land to be arrested and prosecuted. The program has also beefed up Texas state troopers to border roads to intercept smuggling operations, and the Texas National Guard to augment security and observation along the border.
The Texas legislature approved nearly $2 billion toward OLS in September last year, in addition to the $1 billion it designated to border security earlier in the year.
The OLS budget funded jail space for alleged illegal immigrant trespassers, defense counsel, and prosecution resources. The governor also sent more law enforcement officers to beleaguered border regions to assist in the arrest of trespassers and smugglers who were transporting illegal aliens.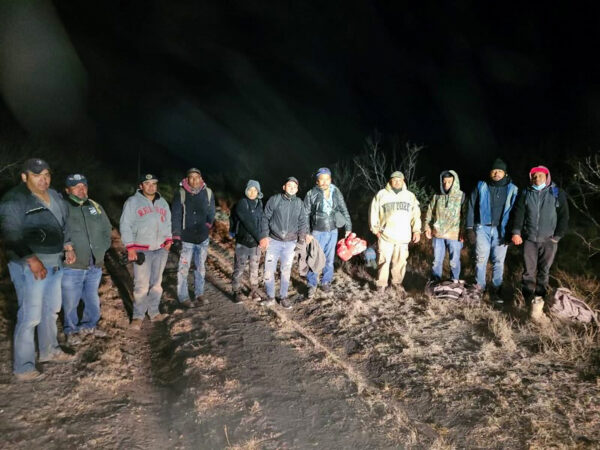 Abbott, a Republican, declared a state of disaster on May 31, 2021, as the crisis escalated.
As of April 1 this year, OLS has led to more than 10,400 felony charges and more than 13,000 criminal arrests, Abbott stated in an April 1 email. More than 225,000 illegal immigrants have been apprehended, and state law enforcement officers have seized over 289 million lethal doses of fentanyl throughout the state, he said.
Since its inception, OLS has been condemned by state Democrats and organizations such as the American Civil Liberties Union (ACLU) and lawyer groups for illegal immigrants.
A group of 50 Democrats in the Texas House of Representatives wrote a letter in January urging the departments of Justice and Homeland Security to investigate the program.
"Operation Lone Star uses state criminal law to target Black and Latino migrants for punishment," the Democrats' Jan. 26 letter to the federal agencies alleges. The politicians want the federal government to ​​use "all tools at your disposal to ensure the end of this policy."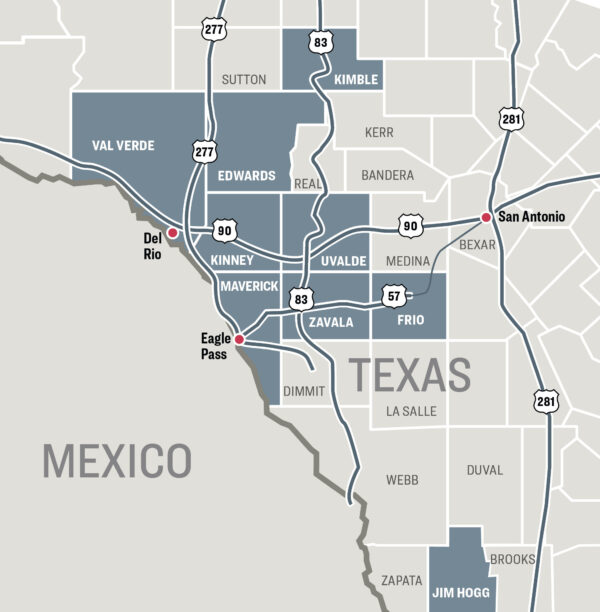 The language of the letter matches that of the ACLU, which filed its own 50-page complaint to the Department of Justice in December 2021.
"Anti-immigrant hate is on the rise in Texas, and state and local officials are fanning the flames," the ACLU states.
The complaint alleges "race and national origin discrimination by Texas agencies" contrary to Title VI of the Civil Rights Act of 1964.
"We respectfully request that the Department of Justice investigate Texas state and local agencies implementing the migrant arrest program and terminate federal funding to Texas agencies that engage in discrimination," the ACLU states.
"There is an urgent need for federal action to protect the rights of Black and Brown migrants targeted by this unlawful system and to ensure that this kind of pretextual, discriminatory program does not flourish in Texas or spread to other states."
The Department of Justice declined to comment when asked whether it has opened an investigation into OLS or provided a response to the Texas lawmakers.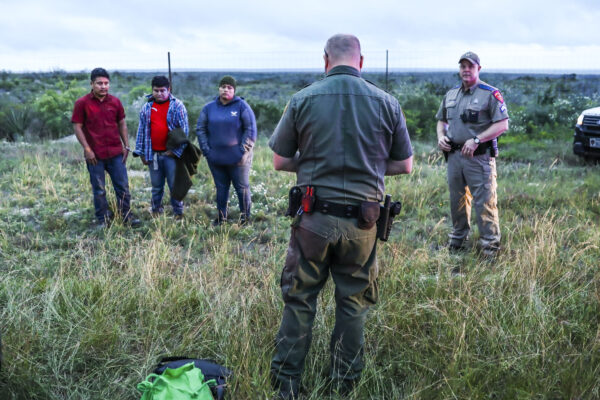 'Invasion'
While the statistics undeniably suggest the OLS resources are intercepting criminals, smuggling operations, and taking drugs off the streets, critics say Abbott is putting a Band-Aid on a gunshot wound.
"This is an issue for the people that live in Texas. They feel like they have been abandoned by their governor," state Rep. Matt Schaefer said.
He wants Abbott to use state resources to apprehend and expel illegal aliens from Texas.
A recent legal opinion published by Arizona Attorney General Mark Brnovich provides the argument.
Brnovich's Feb. 7 opinion centers around the definitions of "actually invaded" and "invasion" and whether the federal government has been derelict in its duty to protect.
"The on-the-ground violence and lawlessness at Arizona's border caused by cartels and gangs is extensive, well-documented, and persistent. It can satisfy the definition of 'actually invaded' and 'invasion' under the U.S. Constitution," the opinion reads.
Brnovich said the Biden administration has taken "unprecedented actions … to destroy operational control of the border."
"The federal government is failing to fulfill its duty under Article IV, Section 4 of the Constitution to defend the States from invasion. The State Self-Defense Clause exists precisely for situations such as the present, to ensure that States are not left helpless," he wrote.
As commander-in-chief for Arizona, Gov. Doug Ducey has the power to "engage in defensive actions within its own territory at or near its border," according to Brnovich. The governor has the power to use the National Guard and militia forces.
Ducey rejected the opinion and said the National Guard was already deployed to the border.
"For Attorney General Brnovich to imply the [National] Guard is not on our border does them a serious disservice and shows that he fails to appreciate the commitment these men and women have for protecting Arizona," Ducey's office told New Times in a statement.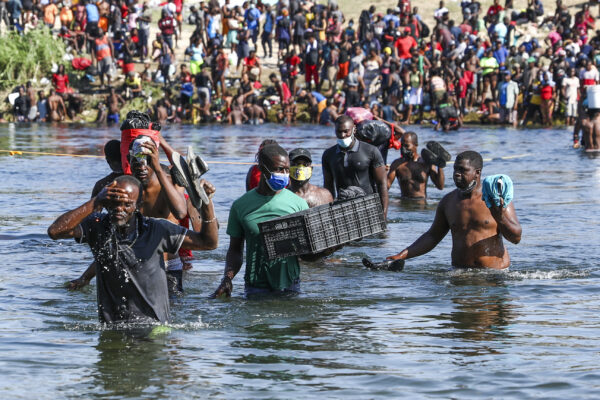 In Texas, state Rep. Matt Krause submitted a similar query to Attorney General Ken Paxton on March 28, stating that the Texas border situation is "unsustainable."
"The Biden Administration has been so inept or apathetic to the plight of Texas and other border states, that it very well could rise to a violation of Article 4, Section 4 of the U.S. Constitution," Krause wrote in a Facebook post that accompanied a copy of the official letter.
"So, today, I asked the Attorney General for an official opinion on whether that violation has occurred here in Texas."
An attorney general opinion is a formal interpretation of the law to help guide state and local officials in applying the laws. As the chief legal officer of a state, their opinion carries weight in court decisions.
Paxton's office didn't respond to a query asking when he expects to publish an opinion for Texas.
Paxton failed to win outright his Republican primary for reelection on March 1 and will now head to a primary runoff in May against George P. Bush.
Paxton has sued the Biden administration several times on border security issues, including for its freeze in deportations, the stoppage of the "Remain in Mexico" program, and the halt of border wall construction.
The Texas legislature itself can't force the governor to use state powers to secure the border, but it can apply pressure.
Texas state Rep. Matt Shaheen said it's likely the legislature—when it reconvenes in January 2023—will look at specific actions it can take outside of the need for an "invasion" designation to be made by the governor.
"All options are open," he said, referring to potential legislative action on border security.
The Texas legislature is Republican controlled with an 18:13 split in the Senate and an 85:64 split in the House with one vacant seat.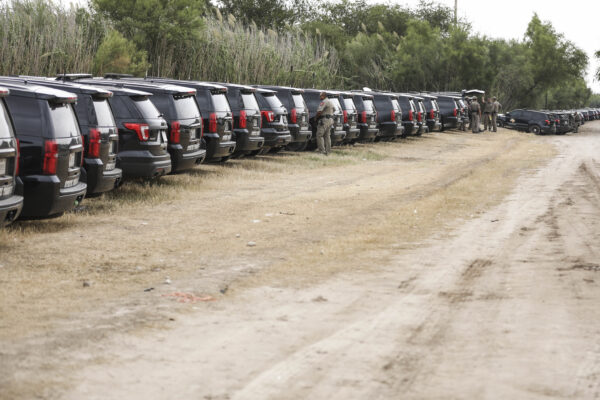 On the County Level
Kinney County and neighboring Val Verde County in south Texas were the first to begin the trespass prosecutions under OLS, and since then, seven more counties have joined, including Edwards, Frio, Jim Hogg, Kimble, Maverick, Uvalde, and Zavala.
Kinney County has prosecuted more than 2,700 illegal aliens for trespass since August last year, as well as several U.S. citizens.
Since embracing the prosecutions, county leaders have been duking it out with defense lawyers, judges, and district attorneys in Austin and San Antonio.
Kinney County Judge Tully Shahan was challenged when he asked to replace three judges that had been hearing trespass cases on his behalf. Shahan asked the state's Border Prosecution Unit to release the three judges so he could choose his own.
A group of defense lawyers challenged the switch, and "basically, the court threw it out," said Kinney County Attorney Brent Smith.
On Feb. 24. Kinney County Sheriff Brad Coe sent a letter to Travis County District Attorney José Garza warning him to stop interfering with matters outside his jurisdiction.
"If you, or any of your assistants, continue to assert you represent the interests of me, acting to effectuate my statutory duties as official custodian of these applicants, the matter will be referred to the State Bar of Texas for resolution," Coe wrote.
Garza, based in Austin, had filed a writ of habeas corpus to get about 400 illegal aliens, who were being prosecuted in Kinney County, released from jail on a personal recognizance bond. Travis County Judge Jan Soifer granted the release.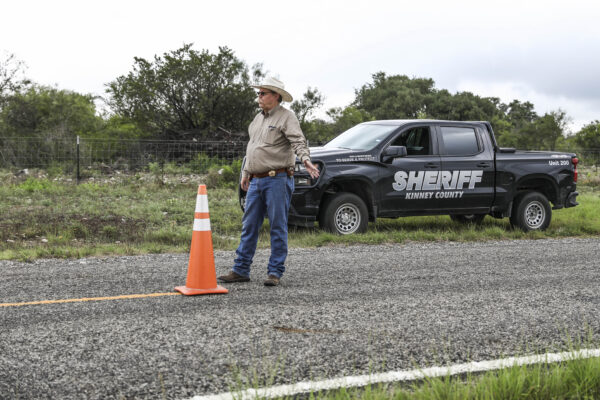 In San Antonio's Bexar County, Assistant District Attorney Christian Henricksen did the same for 20 illegal aliens and Judge Ron Rangel granted their release on Feb. 16.
Kinney County prosecutors weren't advised or involved in either of the filings.
The Texas Court of Criminal Appeals on Feb. 24 put a hold on both judges' rulings and directed them "not to take any action on any pending habeas applications where the underlying offense occurred in Kinney County."
The court gave the judges 14 days to respond before it makes a final decision. Rangel responded the following day, stating that his court "did not possess a full and complete understanding of the circumstances and pertinent facts when it signed the Order of Release on Personal Bond."
The illegal aliens involved remained in jail pending their court proceedings.
Smith said he's confident the Court of Criminal Appeals will make a final ruling in favor of Kinney County.
District judges and district attorneys don't have jurisdiction to take control of outside cases, he said.
A ruling in favor of the Travis and Bexar County judges would mean "we could meddle in Travis County cases," Smith said. "Or Lubbock County could start meddling in Travis County. Anyone can meddle in anyone's cases in Texas. That's crazy.
"The DA from Travis County would never be elected here. And there's a reason for that."
For Kinney County leaders, the trespass issue is personal.
The county judge, the county attorney, and a county commissioner all live on ranches that are thoroughfares for illegal aliens.
At a recent county meeting, Commissioner Tim Ward was called away because an eight-foot-wide hole had been cut in his fence and his livestock were all over the highway. In Texas, if a rancher's livestock is out for any reason and causes injury or death, the ranch owner is liable.
"Every property that they trespass on is one victim. In fact, starting a couple of weeks ago, we've told our DPS officers that if they trespass over three different properties, three different property owners, that's three charges of criminal trespass, because there's three different victims involved," Smith said. "No one kidnapped them from Mexico and placed them upon the property owners' land."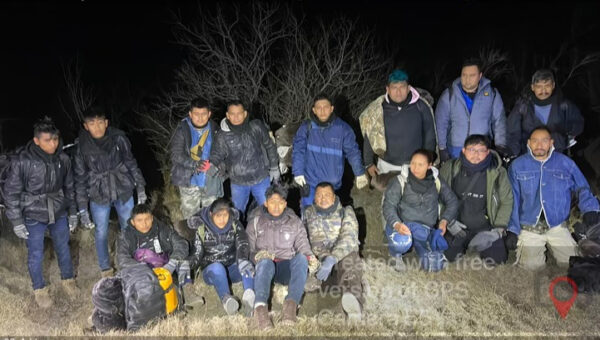 Smith wants Texas to undertake a full border security assessment much like the one commissioned by the Texas Department of Agriculture in 2011.
The department commissioned retired four-star Army Gen. Barry McCaffrey and retired Army Maj. Gen. Robert Scales to conduct the assessment, which resulted in a 182-page report titled "Texas Border Security: A Strategic Military Assessment."
The authors evaluated the border through the strategic, operational, and tactical lenses of conflict.
"America's fight against narco-terrorism, when viewed at the strategic level, takes on the classic trappings of a real war," the authors state.
"Texas has become critical terrain and operational ground zero in the cartel's effort to expand into the United States.
"At the tactical level of war the cartels seek to gain advantage by exploiting the creases between U.S. federal and state border agencies, and the separation that exists between Mexican and American crime-fighting agencies."
Texas hasn't produced any publicly available reports evaluating border security since the 2011 document, but by all accounts, the cartels are stronger than ever.
They're raking in billions and strengthening their control of the Texas–Mexico border, as well as deepening their footprint inside the United States, especially on drug-ridden streets.
State Rep. Steve Toth said he started receiving briefings in 2013 that "the cartels basically were controlling just about every major city in the United States."
Toth said the cartels have since pushed gang activity out of the metropolitan areas into the outlying suburbs, including in his district in northern Houston.
"We've had to ask Texas DPS for assistance in gang activity up in the Woodlands," he said. "We're seeing a ton of gang activity that has been pushed out of Houston, you're seeing down in Sugarland, you're seeing it out in Katy and Pearland.
"This is a problem. We're all paying for it. Every single state in the union is paying for what's going on in the southern border. Texas has to quit asking for permission to close the damn border. We've got to close it now, with or without government help."
Schaefer, who serves on the Homeland Security and Public Safety Committee in the Texas House, said that members have heard "hours and hours of testimony from local law enforcement who are encountering things that they have never experienced in their law enforcement careers."
"Their citizens do not feel safe," he said.
"Texas is going to have to find a way to actually deter people from coming across and actually send people back. It is now time. We have a historic situation, we need a historic response."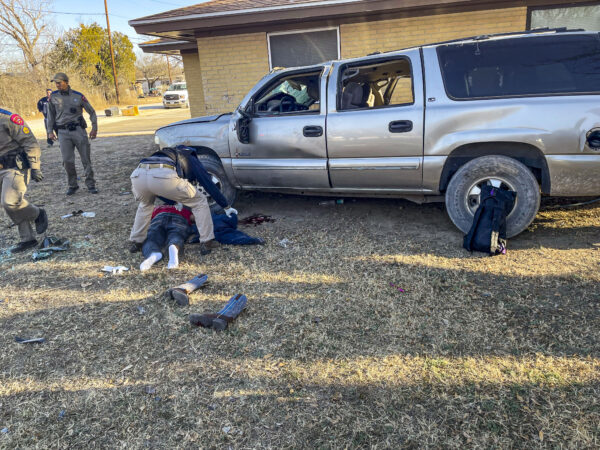 In the city of Uvalde, which sits 70 miles off the south Texas border, Mayor Don McLaughlin is about ready to close down Highway 90—a main arterial route from Mexico to San Antonio and beyond.
"I hope it does not come to that. But if you start calling me and telling me you're going to release 100, 200 people a day in Uvalde and I don't have any way of getting them out of here, then most definitely I will be the first car, maybe the only car, but my car will be in the middle of highway 90 to stop traffic," McLaughlin told The Epoch Times on April 4.
McLaughlin said Border Patrol called him a week or so ago and said they were going to start releasing up to 150 illegal immigrants per day into Uvalde after processing them at the local station.
McLaughlin quickly worked with the county judge to find buses to transport those who were already being released, but couldn't find enough, and by the late afternoon, once news crews had set up to film the releases, Border Patrol called back and said there would be no further releases.
The mayor is meeting with Abbott on April 6 to advocate for the state to take over its own border security.
He said the federal government is failing to defend Texas's border under the Constitution.
Read More From ForAFreeAmerica
"Before the Border Patrol came into existence, Texas patrolled their own border," McLaughlin said, "and I think it's time that we go back, and start sending them back to Mexico. And if Mexico doesn't like it, then Mexico needs to take a harder stand when they're coming into their country."
Unless the Biden administration's policies change, any border security enhancements in Texas will likely remain in the hands of the governor—which, from 2023, will either be Abbott for four more years, or his Democratic challenger Beto O'Rourke.
Please follow and like us: