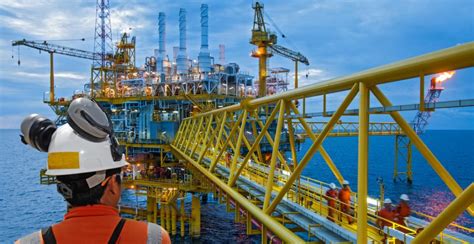 Democrats split with Biden and push for quick offshore leasing program approval, trying to save their ass in the mid-terms
by Jeremy Beaman, Energy and Environment Reporter
A group of congressional Democrats is lobbying the Biden administration to overcome delays and approve a new program for offshore oil and gas leasing as Washington's ruling party faces pressure to reduce record fuel prices ahead of November's midterm elections.
The lawmakers are asking the administration to publish quickly the next five-year offshore leasing plan, which is required by law and lays out the sales the government is to hold in a given year, as the current one will expire next month with no successor in place.
The Outer Continental Shelf Lands Act directs the Interior Department's Bureau of Ocean Energy Management to develop a program laying out scheduled sales covering five-year periods.
The current five-year program, which covers 2017-2022, ends in June. The Biden administration has not published a draft program, and the Congressional Research Service said in an offshore program update published last month that the administration is too far behind to be able to finalize a new program before the current one expires.
Four Texas Democrats wrote President Joe Biden on Wednesday, saying the United States "can and should be doing more to meet the global energy demand" and asking that his administration publish a new program.
"The energy crisis in Europe demonstrates the vital national security benefits of robust domestic production and the consequences of relying on foreign nations to satisfy our energy needs," said Reps. Henry Cuellar, Sylvia Garcia, Vicente Gonzalez, and Lizzie Fletcher.
In the upper chamber, Democratic Sens. Joe Manchin, Kyrsten Sinema, John Hickenlooper, and Mark Kelly voted with Republicans on Wednesday in favor of a motion Sen. John Barrasso (R-WY) offered to spur the completion of a new offshore program.
The motion instructs Senate conferees who are tasked with working out differences with the House in the United States Innovation and Competition Act, which would provide funding for semiconductor manufacturing and research and development, to ensure the final bill includes provisions requiring completion of the five-year program no later than June 30.
Manchin and Kelly had already asked Biden to oversee the implementation of a new offshore program.
The two told him in a March letter that offshore leasing is needed to "enable the United States to become more energy independent to meet emerging geopolitical threats."
They emphasized, too, that "advancing Gulf production does not mean our nation must abandon its climate goals" for the lower greenhouse gas emissions intensity of oil produced in the Gulf of Mexico relative to imports.
Interior Department spokeswoman Melissa Schwartz said in March that the department "is actively developing its five-year plan for the offshore program" and emphasized that companies currently have access to millions of acres of leases not currently producing oil or gas.
When asked for an update for this story, another spokesperson said the department has nothing further to add as to the status of a new program.
The Democratic campaign for a new five-year program represents something of a break between Biden and these fellow party members on how the administration should weigh its climate change agenda against serving the nation's immediate and future energy needs.
Biden campaigned on ending drilling on federal lands, and the Interior Department has slow-walked the leasing program since he directed it in January 2021 to pause all new onshore and offshore leasing.
U.S. District Judge Terry Doughty, a Trump appointee, later put a preliminary injunction on the leasing pause in June after 13 states sued, including four of the five bordering the Gulf.
The administration is currently appealing that ruling and held one offshore lease sale last year, which was subsequently thrown out by a different federal judge who ruled that the Interior Department failed to conduct a proper environmental analysis.
The Interior Department will also hold multiple onshore sales next month, the first of Biden's tenure, although it made some significant reforms.
Moving forward with these few sales has been a sticking point between the Biden administration, which maintains it is simply following Doughty's ruling, and its environmentalist constituencies that want a total leasing ban.
Environmental law group Friends of the Earth, the lead plaintiff in the lawsuit that resulted in the November offshore sale being tossed, argues the Biden administration can and should issue a five-year plan — without any lease sales in it.
"OCSLA mandates that you have a five-year plan in place if you're going to have a lease sale, but it doesn't say you have to have a five-year plan in place. It doesn't say you have to do it on a specific timeline," FoE's legal director, Hallie Templeton, told the Washington Examiner in a recent interview. "It just says: If there's going to be a lease sale, you have to have a five-year plan that manages it."
The few Democrats asking for a new program are not the first to prod the Biden administration. At least six Republican-sponsored bills introduced during this Congress would force the Interior Department's hand to hold the remaining lease sales outlined in the current program. Some of them also give the department-specific dates by which to complete a new program.
The oil and gas industry has made its own pleas.
"The message coming out of the administration is, 'You guys are fine. It's your fault that you're not producing energy because you have everything you need,'" Erik Milito, head of the National Ocean Industries Association, said in March. "That is really contrary to the reality on the ground, where companies need to be able to make investments in the most prospective acreage in the offshore environment so that they have the best opportunity to actually find oil and gas."
Read More From ForAFreeAmerica
Meanwhile, several Democratic proposals would "keep it in the ground" by preventing the Interior Department from carrying out new lease sales.
Please follow and like us: