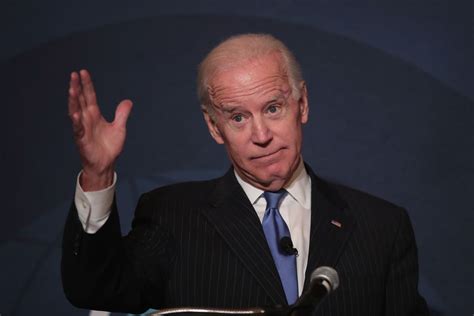 Biden continues targeting Big Meat with new USDA rules
By Haisten Willis
The Biden administration continued its crusade against Big Meat this week with the unveiling of new rules designed to lower prices and spur more competition within the industry.
The Department of Agriculture has unveiled proposals it says will help small farmers compete and cut against the dominance of four large meat processing companies, ideas it has promoted dating back to 2021.
"For too long, farmers and ranchers have seen the value and the opportunities they work so hard to create move away from the rural communities where they live and operate," Secretary of Agriculture Tom Vilsack said in a statement. "The funding and new rule we're announcing today ultimately will help us give farmers and ranchers a fair shake, strengthen supply chains, and make food prices fairer."
Using antitrust legislation such as the Packers and Stockyards Act of 1921, the USDA is proposing new standards that require more transparency regarding how farmers are paid by processors such as Pilgrim's Pride and Tyson Foods. There will be a 60-day public comment period before final versions of the rules are released.
The Biden administration in January said it was allocating $1 billion from the American Rescue Plan to help make more room for independent processors. It has now announced another $200 million under a new lending program it says will create more opportunities for small businesses in rural communities.
But while proposals to reform the meatpacking industry have drawn some bipartisan support, they have also attracted fierce criticism from industry groups like the North American Meat Institute.
"The Biden administration is once again blaming businesses for higher consumer prices when its own policies have created inflation throughout the economy," said Julie Anna Potts, the group's president and CEO. "Industry concentration is not the reason for higher consumer prices for beef, as the Meat Institute has proved time and again, the four firm concentration ratio has been in place for nearly 30 years holding prices low for consumers."
Conservative economist Stephen Moore echoed the same concerns, saying President Joe Biden's moves are little more than a distraction from the larger issue of inflation.
"The meat-packers are the latest boogeyman in the search for a culprit to high inflation," he said. "The real villain here is the Federal Reserve, which has waited too long to raise interest rates and the trillions of dollars of debt and spending poured into the economy by Biden."
There's no question that meat prices are up. In April, the consumer price index showed that meat, poultry, fish, and eggs prices were up 14% from last year, nearly twice as much as the overall inflation rate, which was at a 40-year high that month.
The question is who is to blame for the problem and what will fix it. Industry groups point to market factors such as rising input costs, rising fuel costs, supply chain difficulties, and labor shortages, while politicians, and especially Democrats, point to corporate greed and industry consolidation.
Former White House press secretary Jen Psaki accused Big Meat in January of "jacking up prices during a pandemic." Her replacement, Karine Jean-Pierre, gave a less pointed but similar statement this week.
"These [USDA] actions will combat market dominance by a small number of major meat and poultry processors in key markets, where excessive concentration and control has led to lower prices paid to poultry producers and higher prices by consumers," she said.
Inflation, which Biden has said is his No. 1 domestic priority, are finally trending downward, falling to 6.2% year over year, according to data released by the Bureau of Economic Analysis on Friday morning. How the numbers affect the Biden administration and the USDA as it works toward finalizing the new meat industry rules remains to be seen.
Please follow and like us: