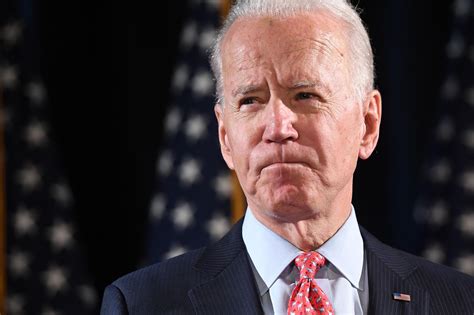 Biden's base abandoning him: Youth, women, minorities, and unions
by Paul Bedard
President Joe Biden will need a lot more than a plea of "C'mon man" to bring his base back.
In new polling provided exclusively to Secrets, he is losing support among younger voters, suburbanites, women, minorities (especially Hispanics), and union members.
And the reason is simple: They think the country is headed in the wrong direction, and by a country mile.
Two polls from Zogby Analytics lay out the problems facing Biden. In one sizing up the economy, just 27% believe the country is headed in the right direction, down from 51% just a year ago.
In the other, just 43% approve of Biden's job performance, and 49% don't. He is underwater with most groups, even Hispanics, among whom 45% disapprove and 44% approve.
"It is almost summer, and the temperatures are heating up, but President Biden's job approval continued to be chilly and underwater," said Jonathan Zogby's analysis.
As with other polls, Biden's situation is worse than it was for former President Donald Trump at this stage of his presidency. At this point, 46% approved of Trump, and 51% disapproved.
Zogby found that inflation is affecting Biden's approval ratings and the direction of the country most.
"While the official unemployment rate is low, currently 3.4%, the true state of the economy is in tatters. Millions of Americans have left the workforce, and there are five million more job openings than unemployed people in the U.S. Inflation has increased prices at the pump to record numbers, and food prices are skyrocketing daily. More Americans are living paycheck to paycheck," said Zogby.
And the country feels that Biden and his team have no answers.
"While he and the Democrats continue to push for gun reform in response to tragic shootings around the country and rage against a leaked document from the Supreme Court outlining the defeat of Roe v. Wade, people are falling on harder times than we have seen in decades," Zogby wrote.
The pollster said he also sees trouble for Biden and the Democrats in the congressional midterm elections.
"President Biden faces a referendum come November. While he has energized his base about classic left-wing issues such as gun control and abortion, that will not be enough to save his party's control of both houses of Congress. For one, the party out of control shows up in bigger numbers in midterms and usually wins back control of at least one house. And two: People vote with their bank accounts, which are being debased at a pace so fast they cannot keep up with the increase in prices at the gas pump and grocery store," said Zogby.
Please follow and like us: