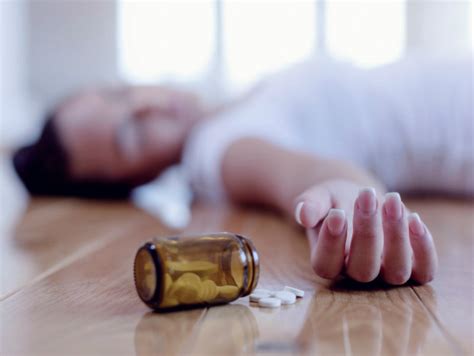 Biden's refusal to secure the border is killing people
By Austin Knudsen
Our nation has reached a grim milestone: For the first time ever, more than 100,000 Americans were killed by drug overdoses in a single year (2021). That number is nearly triple the annual number of fatal car crashes in the United States. And when you think the news can't get worse — it does. Alarmingly, nearly two-thirds of the drug-related deaths are estimated to be fentanyl-related.
As the attorney general and top law enforcement official in Montana, I'm seeing the fentanyl problem close up, and it is only getting worse.
Our Montana Highway Patrol troopers have already gotten three times as many fentanyl pills off the road this year as they did in all of 2021. At the same time, our state crime lab has seen fentanyl-related overdose deaths increase more than 1,100% since 2017 and is on pace to see another increase again this year. In a single week, one Native American reservation suffered 17 overdoses and four deaths from fentanyl.
Meanwhile, teenage drug overdose deaths rose by 20% last year after nearly doubling from 2019 to 2020. Again, fentanyl is the main culprit in these deaths. More overdoses and more deaths cause heartbreak for families and havoc in our communities, while law enforcement scrambles to keep up.
The director of the White House's Office of National Drug Control Policy, Dr. Rahul Gupta, sees it, too, saying, "This is a very historic time. We have never had this amount of death and destruction that we're seeing now."
The question begs to be answered: Why isn't President Joe Biden doing more to stop the death and destruction acknowledged by his own administration? We know cartels manufacture illicit fentanyl on an industrial scale in Mexico and smuggle it across the border into U.S. communities.
Instead, the Biden administration is forcing border stations to function as glorified Ellis Island welcome centers, allowing fentanyl to flow nearly unfettered into our nation. Customs and Border Protection agents arrest and process thousands of illegal immigrants every day, only to see them released into the interior of our nation. This exercise in futility taxes time and resources while detracting from CBP's drug interdiction mission.
Unsurprisingly, the Biden administration has also pushed ahead with policies that are exacerbating the worst border crisis in decades, if not ever. Shortly after he took office, he instituted a new policy instructing the Department of Homeland Security to ignore federal immigration law on required deportations for certain illegal immigrants with criminal records, potentially including drug dealing offenses.
Then, the administration announced it would lift the Title 42 public health policy that allows border officials to turn away migrants to prevent the spread of communicable diseases like COVID-19. The revocation would result in thousands more migrants per day showing up at the border, further overwhelming CBP agents while making it easier for cartels to smuggle drugs into our communities. It's such a disastrous and irresponsible decision that even liberal Democrats such as Beto O'Rourke and U.S. Sen. Jon Tester (D-MT) have opposed it. Thankfully, a federal judge stepped in to prevent the administration from lifting the policy — for now.
Montana is fighting back because, like every state in the nation, the border crisis is harming our people and communities. Over 70,000 people in the U.S. have died because of fentanyl. Along with other Republican attorneys general, I've sued the Biden administration to stop these and other dangerous policies before they cause more damage to our nation.
The fentanyl and violent crime epidemics will continue to grow until President Biden stops his reckless pandering to the far Left and gets serious about securing the border. And Republican attorneys general will keep fighting him in court until he does.
Please follow and like us: