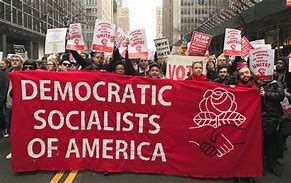 Defeated House Democrat from Oregon warns about rise of party's 'socialist wing'
By Max Thornberry 
After redistricting carved up the House seat in Oregon that centrist Democratic Rep. Kurt Schrader has represented for nearly 14 years, he is refusing to line up behind a more liberal party member who beat him in the primary.
On May 17, Schrader fell victim to a redrawn map that chopped up the 5th Congressional District that he currently represents, which includes parts of Oregon's central coast. Oregon gained a House seat due to strong population growth in the decade before the 2020 census, giving it six. But the newly configured district Schrader ran in proved less hospitable than his current one to the 70-year-old's brand of business-friendly centrism, which has included opposition to proposed hikes of the federal minimum wage and corporate regulations.
Schrader recently gave his first interview since his primary loss to Jamie McLeod-Skinner, an attorney who had the backing of several liberal Democrats and organizations. Schrader made it clear he doesn't think voters chose the right candidate in a year in which it appears Republicans are going to surge back to win the House and Senate.
"I think red wave begins in Oregon — Oregon's 5th District," Schrader told a local news outlet last month. "That's unfortunate."
Despite the convincing win for McLeod-Skinner — she bested Schrader 56.9% to 42.7% — the departing incumbent said he doesn't think his opponent is going to fare well in November's general election, and polling from McLeod-Skinner's allies in early June agree with Schrader's assessment of a candidate who ran to his left.
In a survey of 572 voters in Oregon's 5th Congressional District, 45% of respondents said they would select a generic Republican candidate over a generic Democratic one (42%). The race was closer when specific candidates were on the ballot, testing McLeod-Skinner against the Republican nominee, former Happy Valley Mayor Lori Chavez-DeRemer. Voters in the polls chose Chavez-DeRemer over McLeod-Skinner 42%-41%, with 17% of voters saying they weren't sure who they would vote for.
Those numbers spell bad news for McLeod-Skinner considering the demographics and other opinions of people who were polled.
Respondents overwhelmingly answered in favor of answers that typically signal Democratic priorities, including 50% saying they viewed fossil fuel companies unfavorably and a whopping 80% saying they had an unfavorable opinion of pharmaceutical companies.
Most respondents (40%) were self-identified Democrats, compared to 32% who said they were Republicans.
Redistricting appears to have shaken up Oregon's 5th Congressional District and turned it on its head. President Joe Biden, who half of the respondents in the Public Policy Polling survey voted for in 2020 over then-President Donald Trump, threw his support behind Schrader in the primary, to no avail.
Schrader pointed to redistricting as the "beginning of the end" for him. He said that people who live in Oregon's urban areas, such as Portland and Bend, are "not Kurt Schrader's crowd, per se."
Schrader said one of the problems he faced was voters have lost sight of the fact that lawmakers are supposed to represent their entire district. Instead, voters are looking at Congress as a parliamentary system in which politicians are supposed to line up behind one party or the other. But a parliamentary system isn't what Schrader signed up for, and it runs antithetical to his style of politics, a style he said was built on reaching across the aisle.
House Republicans need to net five seats in the 435-member chamber to reclaim the majority the party lost in 2018.
Schrader said he isn't getting ready to change his party affiliation or even endorse a Republican, but he said he doesn't feel like he fits in with what today's Democratic Party looks like.
"I think the Democratic Party has moved quite a bit to the left, moving out from underneath me," Schrader said. "The socialist wing of the party is taking over, and that's their opportunity to elect somebody different."
Please follow and like us: