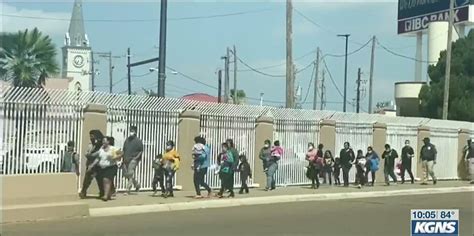 DC Democrats beg for help as border states bus migrants to Biden's backyard
By Anna Giaritelli, Homeland Security Reporter
More than 150 buses traveling from Arizona and Texas have transported nearly 6,000 migrants to the nation's capital over the past three months, and Democrats in Washington are complaining that they cannot accommodate the mass releases.
The operation has collectively cost both border states millions of taxpayer dollars, including $6.8 million in Texas to date. But Republican Gov. Greg Abbott, who initiated the operation in mid-April, said the move is having the desired results — getting Washington politicians a little taste of how communities have been inundated under President Joe Biden.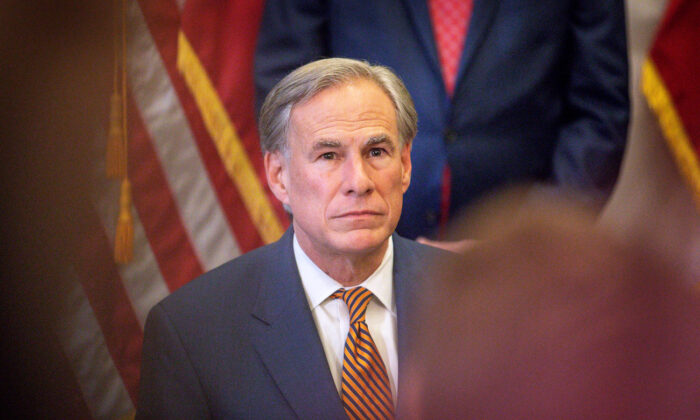 "Governor Abbott launched Texas's border bus mission back in April to bring President Biden's border crisis to his backyard in Washington, D.C., and to help Texas border communities that are being overrun as the federal government dumps migrants in their towns," Abbott spokeswoman Renae Eze said in a statement to the Washington Examiner.
"Now, D.C. is experiencing just a fraction of the humanitarian crisis overwhelming our border communities and our state every single day," Eze continued. "With our nation's capital finally feeling the pressure of President Biden's reckless open border policies, it's time he does his job and secures the border."
Since mid-April, more than 125 buses have transported 4,800 migrants from Texas border communities — such as the Rio Grande Valley, Del Rio, Uvalde, and Eagle Pass — nearly 2,000 miles to Washington. Gov. Doug Ducey (R-AZ) commenced a similar initiative in mid-May and has had 27 buses carrying more than 1,000 passengers from the border to D.C. in that time, according to spokeswoman Morgan Carr.
The Texas Department of Emergency Management is running the bus operation as a natural disaster evacuation, asking passengers to sign a waiver agreeing to transport them to Washington at no cost and with nonperishable meals provided on board.
"The action TDEM has taken to facilitate bus transportation for migrants to DC came at the direction of Governor Abbott following requests from local officials whose border communities are overwhelmed by the mass release of migrants by the federal government in Texas," wrote Seth Christensen, TDEM chief of media and communications, in an email Friday.
The $6.8 million cost includes invoices that TDEM has received to date and is expected to rise as invoices continue to roll in.
The bus drop-off response has fallen on the shoulders of volunteers. A coalition of 20 community organizations in Washington, Maryland, and Virginia known as theMigrant Solidarity Mutual Aid Network has been on site on Capitol Hill to meet arriving buses for most of the three months. Last week, Sanctuary DMV leader Madhvi Bahl said the group was taking its first two-day break due to a coronavirus exposure and in "protest of the unsustainable conditions created by the lack of government response."
The organizations said they have spent $260,000 of "grassroots raised money" and are out of funding, though Sanctuary DMV did not respond to requests for comment. The Federal Emergency Management Agency has reimbursed millions of dollars of expenses for nonprofits that assist migrants nationwide over the past year.
Washington politicians are now echoing the same complaints that border state governors, mayors, and county commissioners have made the past year: that they cannot handle the influx of people being released into their communities daily.
The majority of the District of Columbia's heavily Democratic City Council sent Democratic Mayor Muriel Bowser a letter Thursday urging her to send in district resources and ask the federal government for assistance to handle the roughly 100 people arriving per day into the metropolitan region. Some migrants need permanent and temporary housing, money, food, clothing, directions, and planning assistance, which volunteers are unable to sustain.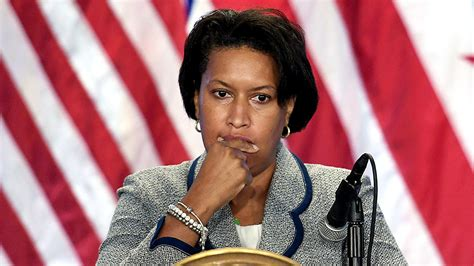 "After three months with no direct support from the District government, they are burned out and overwhelmed," the 10 D.C. council members wrote. "With the number of buses arriving every day increasing rapidly, we encourage you to mobilize your administration to coordinate with other jurisdictions in the region to step in and assist with the response."
Bowser acknowledged Sunday the buses of migrants are creating a "very significant issue" for D.C. and urged the federal government to initiate a "coordinated federal response" to assist communities.
"I fear that they're being tricked into nationwide bus trips when their final destinations are places all over the United States of America," Bowser told CBS' "Face the Nation."
Texas has borne the brunt of illegal immigration at the southern border since Biden took office. Well over half of all migrants encountered trying to enter the U.S. have been stopped in Texas.
Because thousands of migrants are released and permitted to travel anywhere in the country each day, regional airports and bus lines are overwhelmed. For example, the sole nonprofit group assisting migrants in the Arizona border city of Yuma has begun transporting people to airports across state lines due to a shortage of flights in Yuma and Phoenix.
The buses from Arizona and Texas are free of charge to migrants and taxpayer-funded, though Texas is accepting public donations to offset costs. They serve as a means of easing the transportation burden on Texas towns and nonprofit organizations that are overwhelmed as several thousand migrants are released into the country daily.
Some Republicans, including former senior Homeland Security official from the Trump administration, Ken Cuccinelli, have criticized the busing operation.
"Busing illegals to D.C. is nice showmanship, but nothing here will change the illegal flow into Texas," Cuccinelli, senior fellow for the conservative Center for Renewing America, said in a statement in April.
At present, 7,000 people are being stopped while illegally entering the country daily. Jeh Johnson, Homeland Security secretary during the Obama administration, once described 1,000 apprehensions per day as being at a crisis level.
Please follow and like us: