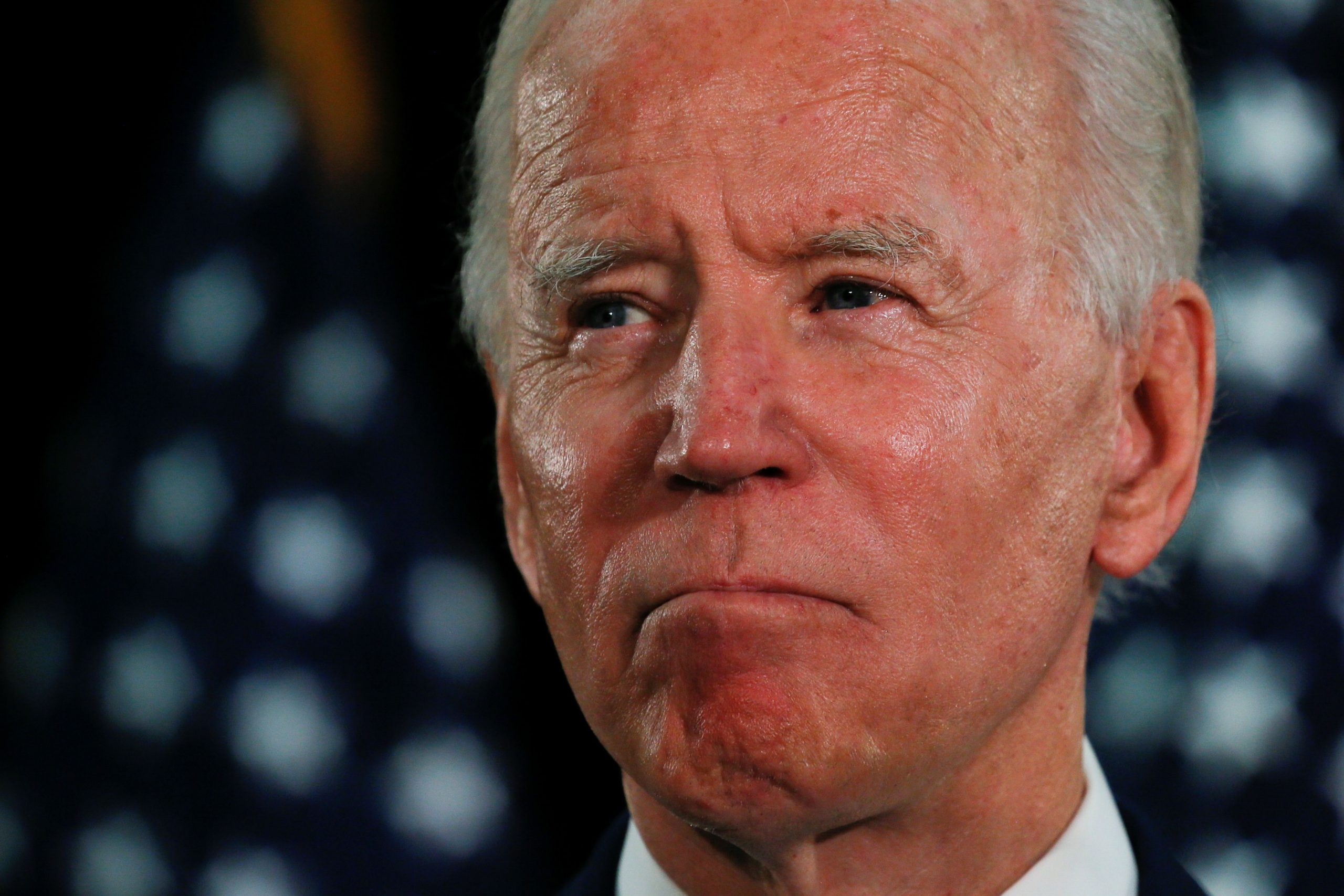 Trump, GOP Lawmakers Criticize Biden Over His Speech Targeting 'MAGA'
By Frank Fang
Former President Donald Trump and Republican lawmakers fired back on Thursday after President Joe Biden delivered a prime-time speech centered around warning the public how his predecessor and "MAGA Republicans" are threats to the United States.
"Donald Trump and the MAGA Republicans represent an extremism that threatens the very foundations of our republic," Biden said at Independence Hall in Philadelphia on Sept. 1.
"MAGA forces are determined to take this country backwards," Biden said, before slamming "MAGA Republicans" as those who "embrace anger," "thrive on chaos," and "live not in the light of truth but in the shadow of lies."
Biden's attacks were aimed at reframing the November midterm elections as a battle for the "very soul of this country."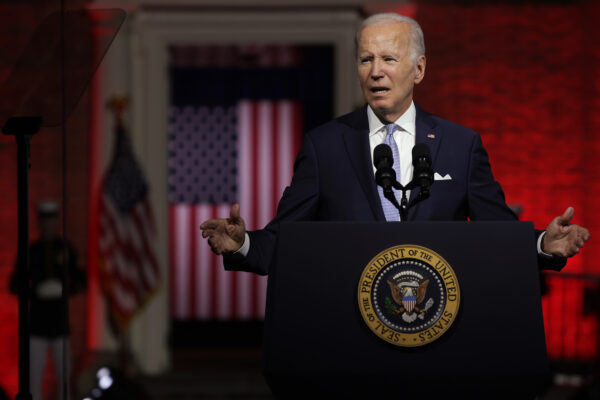 Hours after Biden's speech, Trump took to his Truth Social platform to question whether Biden could really represent America.
"Someone should explain to Joe Biden, slowly but passionately, that MAGA means, as powerfully as mere words can get, MAKE AMERICA GREAT AGAIN!" Trump wrote.
"If he doesn't want to Make America Great Again, which through words, action, and thought, he doesn't, then he certainly should not be representing the United States of America!"
"If you look at the words and meaning of the awkward and angry Biden speech tonight, he threatened America, including with the possible use of military force. He must be insane, or suffering from late stage dementia!" Trump added.
Biden's words drew a barrage of criticism on Twitter from GOP lawmakers.
"Tonight, Joe Biden vilified millions of Americans in a divisive & angry speech that was detached from the reality of his political failures," Sen. Ted Cruz (R-Texas) wrote. "He isn't actually interested in restoring the soul of the nation, he's only interested [in] pitting his fellow Americans against one another."
Sen. Marsha Blackburn (R-Tenn.) wrote that Biden was attempting to divert attention away from his failed policies.
"Joe Biden gave a speech attacking Republicans to distract from the fact his economic agenda caused inflation to reach a historic 40-year high and sent our economy into a recession," Blackburn continued. "The extreme MAGA agenda is securing the border, reducing inflation, lowering taxes, and upholding the Constitution."
In a follow-up tweet, Blackburn pointed out how Biden has failed to address the threat posed by the Chinese regime.
"The Chinese Communist Party presents one of the greatest threats in modern day history," Blackburn wrote. "Biden has failed to strengthen America and stand up to [Chinese leader] Xi Jinping."
Rep. Byron Donalds (R-Fla.) wrote that more than 61 percent of his constituents are MAGA Republicans.
"​​I can assure you they're some of the most hardworking, freedom-loving, proud Americans I've ever met," Donalds wrote. "The president might hate you, but I love you, & I'll always fight for our Republic."
However, many Democrats have welcomed Biden's speech.
House Speaker Nancy Pelosi (D-Calif.) released a statement calling Biden's address "inspiring and optimistic."
"The GOP is working to turn back the clock on many of our most fundamental liberties while fanning the flames of violence and division," Pelosi stated.
Rep. Bennie Thompson, chairman of the Jan. 6 committee, took to Twitter to say, "I agree with President Biden that Trump and the MAGA forces represent extremism."
Biden's speech has since become a rallying call in one of the November races—a House seat from Mississippi's 3rd Congressional District, where incumbent Rep. Michael Guest (R-Miss.) is facing Democrat nominee Shuwaski Young.
"The President's speech at Independence Hall was remarkably presidential. White supremacists, extremists, and MAGA Republicans have no place in the practice of Democracy," Young wrote on Twitter. "Now, we must come together in November. Vote. Vote. Vote."
"Tonight, instead of addressing his party's failures on the border, economy, and crime, Biden attacked hard-working Americans who believe in conservative values," Guest wrote on Twitter.
"You have a clear choice on Nov 8th:" Guest continued, "conservative action" or "more liberal failures, excuses, & finger pointing."
Please follow and like us: