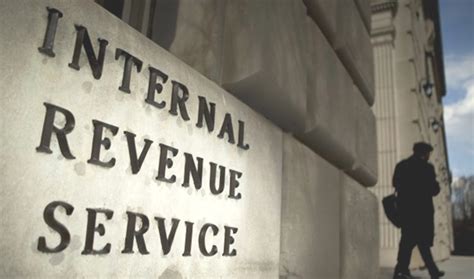 Democrats cover for IRS destruction of 30 million taxpayer filings
Opinion by Washington Examiner 
If ordinary taxpayers fail to file returns, congressional Democrats hire 87,000 new IRS agents to punish them. Yet if the IRS destroys 30 million "tax information" returns without even processing, those Democrats actively block attempts to demand an explanation.
Apparently, Democrats think transparency is unnecessary for tax collectors for the welfare state.
For those who missed the original story, some background is in order, especially to understand how astonishingly brazen the Democrats are in refusing to hold the IRS accountable. On May 22, the treasury inspector general for tax administration reported that the IRS deliberately destroyed 30 million returns in 2021 so as to relieve a backlog of paper documents in anticipation of a flood of new filings. The agency cited software limitations as an excuse.
The decision was met with widespread incredulity. "How can the agency ask taxpayers to meet their filing obligations for information returns when it cavalierly destroys duly filed documents?" asked Nina Olson, former national taxpayer advocate. Brian Streig, a certified public accountant for Calhoun, Thomson + Matza, LLP, added that "small businesses stress out every year in January trying to accurately prepare these informational returns and get them filed on time. To see the IRS just destroy these is almost like the IRS admitting they don't really care."
House Democrats, too, seem not to care. Before the inspector general blew the whistle, the IRS repeatedly failed to disclose to Congress or the public that it had destroyed the documents despite numerous questions from Republicans about how the agency was handling a rumored backlog. Then, after the inspector general report, House and Senate Republicans repeatedly asked the IRS for the "decision memorandum" it used to justify the destruction. The IRS refused, saying the document's release would somehow cause a "significant risk to the agency."
The excuse was risible considering that the Republicans' requests specifically said the IRS could redact any "sensitive" information from the memorandum.
Therefore, Republicans on the House Ways and Means Committee, which oversees tax policy, proposed a congressional request for information to compel the IRS to produce the decision memorandum. Last week, the Democrats, who comprise a majority on the committee, all voted down the proposal. Democrats are not only uninterested in a fuller explanation but are actively blocking attempts to secure one. The committee meeting video shows they offered scant explanation for aiding the IRS's cover-up other than citing a private briefing the IRS gave to some committee members (while still refusing to provide the memorandum).
The Democrats look like they are aiding an IRS protection racket. Their assistance with the IRS's whitewash comes on the heels of their forcing through Congress, with no Republican support, a law providing $80 billion in additional money to the tax agency, largely to hire 87,000 more agents. Of those new agents, 14 times as many are to be assigned to enforcement, meaning punishing taxpayers, as those assigned to help-desk assistance for taxpayers who see nine of every 10 of their phone calls to the agency go unanswered.
And don't be fooled: The past IRS practice of auditing poor families at five times the rate of everyone else will surely continue, specifically because Democrats insist on it. When Sen. Mike Crapo (R-ID) offered an amendment to prohibit the new IRS money from being used for auditing taxpayers with incomes below $400,000, Democrats torpedoed his motion. It died in a 50-50 tie (51 votes needed for passage), with every single Democrat voting not to focus extra audits on the superwealthy.
So, here's how congressional Democrats have set things up: If you or your accountant can't figure out how to handle something complicated on your tax returns, you have only a 10% chance of getting answers from the IRS. Then, if you innocently file an incorrect return, the IRS can penalize you, sometimes severely — but if the IRS doesn't want to actually bother with documents it requires people to file, it can destroy them without even processing them.
And then refuse to provide justification for its decision.
That's how progressive Democrats roll these days: The rulers answer to nobody, but they pick your pockets clean.
Please follow and like us: