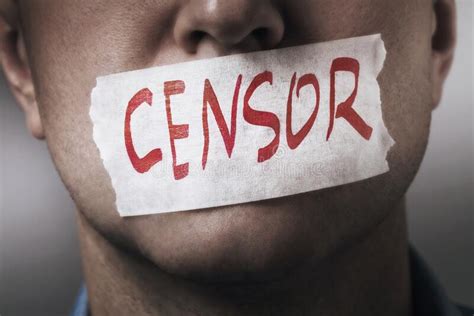 States Fight Multi-Front Battle Against Government, Banks, Big Tech
By Kevin Stocklin
2022 has been a year of defiance from red states as they attempt to fight back against what they see as an illicit alliance of the Biden administration, Wall Street, and Big Tech to impose a left-wing agenda on America. The conflict appears to be heating up with each passing month.
In October, Louisiana State Attorney General Jeff Landry, together with Missouri AG Eric Schmitt, sued the Biden administration, charging that it "threatened, cajoled and colluded" with tech companies Facebook, Google, and Twitter to silence Americans who disagreed with the state narrative. In what the AGs called a "censorship enterprise," more than 50 federal officials across 13 agencies are alleged to have collaborated with Big Tech companies in this effort.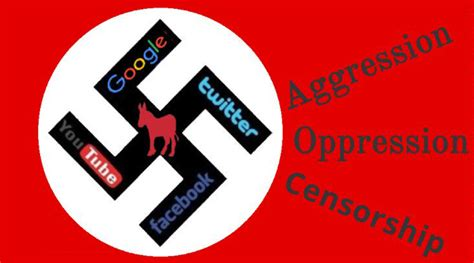 "I believe this may be one of the biggest cases to reach the United States Supreme Court in this century," Landry told The Epoch Times.
Regarding the 164-page legal filing, a federal judge ruled that there was sufficient evidence to allow the case to move to the discovery phase, and according to Landry, "what we found since then is that this reached into the law enforcement arm of the federal government."
"They're doing everything they can to scratch and claw and fight to keep us from getting any of this information," Landry said. "The U.S. Department of Justice and the Attorney General claim that there's some sort of privilege to the information we're looking for; I would remind the U.S. Attorney General that there is no privilege for violating Americans' First Amendment rights."
George Mason University Law Professor Todd Zywicki said the government has used various methods to apply pressure on Big Tech to comply with its censorship demands.
"In these cases where the government has leaned on Twitter and Facebook and these companies to censor speech that the government deems misinformation, it's pretty clear that they're not just suggesting; they've got all kinds of regulatory tools, and they've shown a willingness to use them to force their will on private actors," Zywicki told The Epoch Times.
"I just don't think people realize, or it didn't dawn on them, the degree of bad behavior by these companies and their collusion with each other, and the degree to which the government has been leaning on them as well."
Zywicki called the state AGs' case "one of the most important lawsuits, maybe of our lifetime."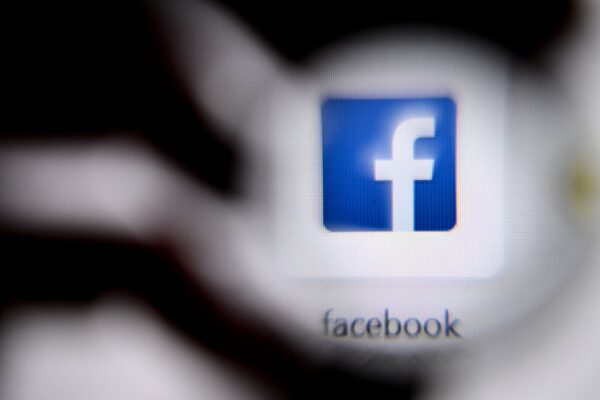 Courts Step in to Block Biden Administration Overreach
According to Landry, there is "plenty of Supreme Court precedent" stating that since the Constitution prohibits the federal government from censoring and conducting warrantless searches, it also prohibits the government from collaborating with private companies to do these things on its behalf.
"We know the government can't compel a private individual to go and do that which the government cannot do," Landry said.
Currently, however, the courts do allow the government to force banks to routinely search through Americans' private account activity under the 1970 Bank Secrecy Act. But this case may ultimately result in a different decision on this subject if the Supreme Court does, in fact, take it up. The current Supreme Court has taken a strong stand in checking the overreach of the Biden administration into the private sector, as well as its attempts at creating industrial policy via federal agencies, often in response to cases brought by red-state officials.
In West Virginia vs. EPA, the Supreme Court ruled in July that federal agencies could not force utilities to switch from fossil fuels to wind and solar. In reaching this decision, the court considered a principle known as the "Major Questions Doctrine," which states that questions of significant importance and impact on Americans must be decided by elected officials in Congress and not in the federal bureaucracy.
The courts ruled that the Biden administration's racial ideology, which is in line with the social component of ESG, violated the 1964 Civil Rights Act, which prohibits discrimination by race and gender. Biden's race-based government grants that excluded white farmers and restaurant owners were declared unlawful by federal courts in June. In January, the Supreme Court ruled that the Biden administration could not force private companies to fire employees for refusing the COVID vaccine.
States Ban ESG Investments and Ideological Discrimination
While states pursue legal remedies, they are simultaneously writing laws against investing state pension money for political reasons versus purely for financial returns. To date, 24 states have taken steps to ban ESG investments in their public pension funds on this basis.
In August, Florida went even further and revoked the right of asset managers to vote for the shares of state pensioners. It also passed a law in April that prohibits political discrimination against employees, which will likely affect Diversity, Equity, and Inclusion (DEI) and Critical Race Theory (CRT) programs in companies and schools.
"No one should be instructed to feel as if they are not equal or shamed because of their race," said Gov. Ron DeSantis. "In Florida, we will not let the far-left woke agenda take over our schools and workplaces. There is no place for indoctrination or discrimination in Florida."
Wall Street giants like JPMorgan Chase, Citibank, Goldman Sachs, Morgan Stanley, BlackRock, State Street, and Vanguard have become targets of state efforts to stop discriminatory lending and ideological investing. West Virginia has been one of the leading states in this effort.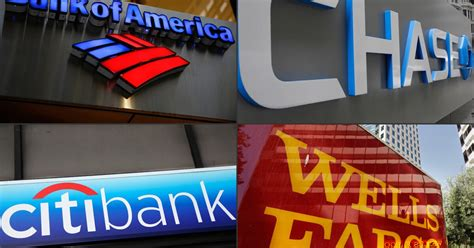 "If we find a financial institution that is boycotting the fossil fuel industry … not because of their finances but because of their political views, then they will be placed on the restricted financial institutions list," West Virginia State Treasurer Riley Moore told The Epoch Times.
"Once on that list, their contracts are then canceled, they're terminated, and then they will not be able to bid on any future state contracts here in the state of West Virginia unless they change their tune."
Banks that have made this list include JPMorgan Chase, BlackRock, Morgan Stanley, Goldman Sachs and Wells Fargo. Another bank, US Bank, was originally on West Virginia's restricted list but reversed their policies regarding fossil fuels and continues to do business with the state.
Other states, including Texas, Louisiana, Arizona, Kentucky, Missouri, Ohio, and South Dakota, introduced legislation this year that prohibits their state from doing business with banks that discriminate against the fossil fuel or firearms industries. Because of this law, Bank of America, Goldman Sachs, and JPMorgan Chase were shut out of state contracts in Texas, the second largest state issuer in the $4 trillion muni-bond market.
"States need to act now to be able to save our industries and also push back against this crazy ESG nonsense," Moore said. "The fossil fuel industry, in particular, is in a very precarious place, and they're coming from every side to destroy it. We have a duty to protect our jobs, our economy, and also our taxpayers in terms of their utility bills."
BlackRock Becomes the Prime Target
In August, 19 state attorneys general sent a letter to BlackRock, stating that it "has used citizens' assets to pressure companies to comply with international agreements such as the Paris Agreement that force the phase-out of fossil fuels, increase energy prices, drive inflation, and weaken the national security of the United States."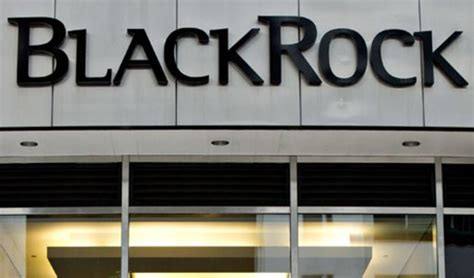 In response, BlackRock denied that it used its influence to hurt oil and gas companies but reiterated its view that "companies that take a forward-looking position with respect to climate risk and its implications for the energy transition will generate better long-term financial outcomes." BlackRock noted that "governments representing over 90% of global GDP have committed to move to net-zero in the coming decades."
This argument for ESG investing is what has been called the "bandwagon effect," the idea that if asset managers and government agencies align in support of ESG-compliant companies, this will drive up their shares. Conversely, divesting in fossil fuel and firearms companies, together with punitive government regulation, will hurt the shares companies in those industries.
"The political risk exists because they're creating the political risks on the other side of the movement," Tom Jones, president of the American Accountability Foundation, told The Epoch Times.
"So you get the Chuck Schumers or Bernie Sanders to adopt a really aggressive anti-oil-and-gas agenda, well then maybe there is a risk. But if you don't create that risk, if you don't try to ban the internal combustion engine, gasoline is a good investment."
In response to state pressure, many banks and asset managers are starting to backpedal, denying that they discriminate against fossil fuels, despite signing pledges to do so with global ESG clubs like Climate Action 100+, the Glasgow Financial Alliance for Net Zero (GFANZ), the Net Zero Banking Alliance, the Net Zero Asset Managers Alliance.
"We've seen the crack in the dam, we've seen BlackRock start to hedge, we've seen State Street and Vanguard start to hedge," Moore said. "They're all starting to hedge on this because they know they're out of step with the American people. Nobody wants this, and someone's got to stand up and say enough is enough."
Please follow and like us: