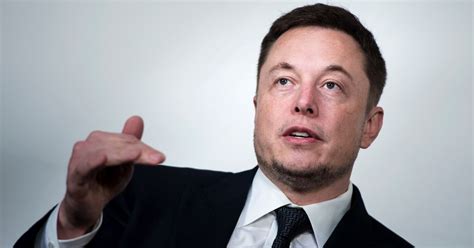 Elon Musk Denounces ESG as the 'Devil Incarnate'
By Bryan Jung
Twitter CEO Elon Musk again denounced environmental, social, and governance (ESG) standards as "the devil."
ESG is a set of nonfinancial "standards for a company's operations that socially conscious investors use to screen potential investments," according to Investopedia.
ESG stands for environmental sustainability initiatives ("E"), how well management promotes social justice causes ("S"), and the quality of diversity and equity initiatives in the workplace ("G").
Many conservatives have warned that these standards will enforce "woke" ideology on corporations to their ultimate detriment.
The billionaire owner of Tesla and Twitter has been criticizing ESG standards as a politicized form of social credit score on businesses.
Musk comments came in response to a Nov. 27 tweet from Carol Roth, a small-business expert and advisor.
"Remember when @ElonMusk wanted to bring free speech to Twitter and then S&P removed Tesla from their ESG 500 Index, but kept in Exxon?" wrote Roth in a tweet.
"ESG is business social credit. It's a means to control capital, keep business people in line with the narrative, and, ultimately, control you."
"ESG is the devil," wrote Musk immediately in response.
Musk's War Against ESG Standards
Musk has had a months-long feud with the so-called corporate social credit system after Tesla was removed from the S&P 500 ESG Index on May 18.
The Twitter CEO stated back in Mar. 22 that "ESG is social credit on a massive scale, applied to corporations and institutions. It's social credit with a trickle down effect. They won't have to implement direct social credit if they can convince you to modify your own behavior with a variety of social and economic levers,"
A couple of weeks later, on April 4, Musk wrote in a tweet: "I am increasingly convinced that corporate ESG is the Devil Incarnate."
"Corporate ESG is the Great Reset. It's the way for elites to use our banking system to control our economy… and everything else about our lives. It's actually brilliant in a creepy Machiavellian way," responded commentator Liz Wheeler to Musk in a supporting tweet.
S&P 500's ESG corporate list highlighted the largest publicly traded American companies that adhere to ESG standards.
Musk's electric vehicle company was removed from the index after its S&P DPJ ESG score fell into the bottom 25 percent of corporations on the list, despite maintaining a "fairly stable" record, according to Margaret Dorn, S&P Dow Jones Indices' senior director and head of ESG indexes.
She said that Tesla's lack of "low carbon energy and codes of business conduct" was responsible for its lower score in 2022.
"While Tesla may be playing its part in taking fuel-powered cars off the road, it has fallen behind its peers when examined through a wider ESG lens," said Dorn.
"ESG is a scam," Musk responded by tweet, calling the downgrade political retribution.
Also known as sustainable investing or impact investing, ESG standards and criteria are being heavily pushed on investors and asset managers as a way to screen potential investments and monitor nonfinancial risks.
Enforcing Woke Ideology on Publicly Traded Corporations
ESG's environmental sustainability criteria includes a company's energy use, its adherence to pollution standards, and treatment of animals and nature.
The social criteria includes whether a company supports racial, gender, and sexual diversity, and paying their employees a fair wage, while the governance criteria includes promoting diversity on executive boards and corporate transparency.
ESG is being sponsored by the European Union, which is reviewing whether internationally traded companies are complying with the checklist, the Daily Mail reported.
Companies fulfilling ESG standards get a de facto seal of approval with a score from the global corporate and financial community, led by the World Economic Forum, which has been promoting the initiative for years.
Please follow and like us: