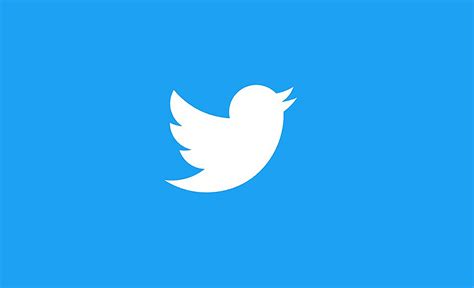 Musk Says Twitter Suppressed Free Speech Under Orders From Government
By Tom Ozimek
Elon Musk suggested that Twitter was acting under government orders to suppress free speech, with his remarks coming hot on the heels of the release of a trove of documents that lift the lid on some of the social media platform's censorship machinations around the 2020 presidential election.
"Twitter acting by itself to suppress free speech is not a 1st amendment violation, but acting under orders from the government to suppress free speech, with no judicial review, is," Musk said in a tweet late Friday.
Musk's remarks came in the context of Friday's unveiling of a series of internal Twitter communications that give insight into steps taken by staff at the social media platform around suppressing the New York Post's explosive Hunter Biden laptop story.
'Free Speech Suppression'
After earlier teasing the imminent disclosure of Twitter's internal files on the company's "free speech suppression," Musk on Friday shared a thread from independent journalist Matt Taibbi, who detailed a series of internal Twitter communications that give insight into various actions taken by staff at the social media platform, including around suppressing the Hunter Biden laptop story.
The Epoch Times has not been able to independently verify the content of the disclosures published by Taibbi and shared by Musk.
In one of his posts, Taibbi shared a screengrab of an internal Twitter email dated Oct. 24, 2020, which appears to show a Twitter executive sharing a list of five tweets allegedly identified by people from the campaign of then-candidate Joe Biden, a Democrat.
Taibbi wrote in a comment: "By 2020, requests from connected actors to delete tweets were routine. One executive would write to another: 'More to review from the Biden team.' The reply would come back: 'Handled.'"
Musk replied to Taibbi's tweet with the word "Handled" followed by three "fire" emojis. He later responded to his own post with the statement: "If this isn't a violation of the Constitution's First Amendment, what is?"
The Twitter account @hodgetwins, ran by a pair of conservative comedians, reacted to Musk's tweet: "It 100 percent is, collusion between govt. and big tech to violate the First Amendment."
That prompted Musk to respond and say that Twitter as a private entity acting on its own to suppress free speech isn't a First Amendment violation, but "acting under orders from the government to suppress free speech, with no judicial review, is."
The First Amendment guarantees protections for freedom of speech, press, assembly, and religion.
"Congress shall make no law respecting an establishment of religion, or prohibiting the free exercise thereof; or abridging the freedom of speech, or of the press; or the right of the people peaceably to assemble, and to petition the Government for a redress of grievances," states the First Amendment to the U.S. Constitution.
The Epoch Times has reached out to the White House for comment on Musk's remarks about Twitter suppressing free speech under orders from the government.
'Talk to the Trump Administration'
Some Twitter users pushed back on Musk's claim that Twitter's actions amounted to a First Amendment violation by pointing out that, at the time, former President Donald Trump was in power, not Biden.
"You should talk to the Trump administration about it since he was president at the time," the @MuellerSheWrote account wrote, with a number of prominent Twitter users making essentially the same argument.
Lawyer Jenna Ellis, who represented the 2020 Trump campaign, pushed back on the idea that just because Biden wasn't in power at the time that pressure on Twitter staff from the "Biden team" can't be considered a First Amendment violation.
"Lol RIP the replies that assume every elected office was Republican controlled in 2020… 'government' is more than one branch and one office, kids," she wrote in a tweet.
Ellis suggested that the Twitter disclosures also vindicate Trump's long-standing claims that big tech firm put their collective finger on the scale to influence the 2020 presidential election in favor of his rival.
"Trump was right. This was literally the basis of his lawsuit against Big Tech," Ellis said in a separate tweet.
Ellis was referring to Trump's lawsuit against Twitter, Facebook, and Google after the firms suspended his social media accounts over his comments after the Jan. 6 Capitol incident.
"It's destroying the country," Trump said at the time, referring to social media's alleged control over political discourse in the United States.
Twitter, Facebook, and Google stated in January that they had banned Trump over his claims that the Nov. 3 election was stolen and alleged that he contributed to the Jan. 6 violence.
After taking over Twitter, Musk reinstated a number of suspended accounts, including Trump's.
While the former president has yet to make any posts on Twitter, he took to Truth Social to comment on the Twitter Files revelations.
'Various Forms of Government Fraud'
Trump said in a post on Truth Social that the Twitter disclosures should be seen as proof that Big Tech engaged in actions meant to influence the outcome of the 2020 election.
"Wow! That's a really big story about Twitter and various forms of government Fraud including, specifically, Election Fraud," Trump wrote.
"I am glad that everyone is now seeing the light on what I have been saying loud and clear for the last two years, that the 2020 Presidential Election was rigged and stolen by a combination of Democrats, Big Tech, 'law enforcement,' and other bad actors," wrote the former president.
"The same level of Fraud took place with the other Big Tech companies, if not even worse (if that's possible?)," Trump continued, adding, "We are living in a VERY CORRUPT COUNTRY."
Congressional Inquiry
Meanwhile, the top Republican on the House Oversight Committee said that Twitter staff involved in suppressing the Hunter Biden laptop story ahead of the 2020 presidential elections will face Congress and testify about their actions.
Rep. James Comer (R-Ky.), the GOP ranking member on the Committee, made the remarks in a Friday appearance on Fox News after Musk shared Taibbi's thread exposing some of the inner workings of Twitter's censorship machine.
"Every employee at Twitter who was involved in suppressing the Hunter Biden laptop story will have an opportunity to come before Congress and explain their actions to the American people," Comer told program host Sean Hannity.
Republicans have long accused Twitter—and some media outlets—of suppressing the Hunter Biden laptop story, which included reporting that bolstered claims that the president lied when he said he had no involvement in his son's overseas business dealings.
'Marking This as Unsafe'
In order to suppress the Hunter Biden report, Twitter executives marked it as "unsafe," limiting its spread and even blocking it from being directly shared via the platform's direct message function, Taibbi said in comments on the disclosures.
Taibbi noted that such extreme restrictions were reserved for content such as child pornography.
Messages between executives in Twitter's communications and policy departments, shared by Taibbi in screenshots, show some confusion about the actions taken, with a communications executive writing: "I'm struggling to understand the policy basis for marking this as unsafe."
The disclosures show that both Democrats and Republicans had access to Twitter's censorship system and each side lodged various requests and complaints with the social media platform's staff. But because of Twitter employees' predominantly left-leaning political convictions, Democrats had more avenues to press their case, Taibbi said.
'Just The Beginning'
Comer, in his interview on Fox News, said that "this story is just the beginning," adding that "we're going to have every single person at Twitter that was involved in this in front of the House Oversight Committee as soon as possible."
The Epoch Times has reached out to Twitter with a request for comment on Comer's remarks.
Please follow and like us: