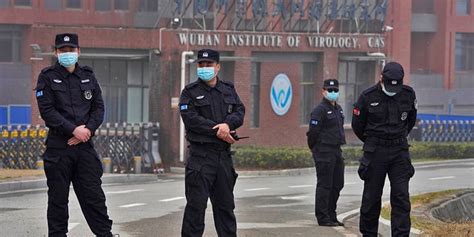 House GOP report says COVID-19 origins 'may have been tied' to Chinese bioweapons program
by Brady Knox
A newly released report from Republicans on the House Intelligence Committee says COVID-19's origins "may have been" linked to a Chinese biological weapons program.
While stressing the lack of a "smoking gun" and saying they don't believe its release into the public was intentional, the report claims that it found "indications" suggesting that the disease was tied to bioweapon research at the Wuhan Institute of Virology and "spilled over" to the public after an "incident" at the lab, Fox News Digital reported.
"Contrary to the implication of the [intelligence community's] declassified report, based on our investigation involving a variety of public and non-public information, we conclude that there are indications that SARS-CoV-2 may have been tied to China's biological weapons research program," a summary of the report, obtained by Fox News Digital, stated. "The IC failed to adequately address this information in its classified Updated Assessment. When we attempted to raise the issues with the IC, it failed to respond."
The report is highly critical of the intelligence community, saying that their own report "revealed serious shortcomings with both the classified and declassified versions of the Intelligence Community's" report that "likely skewed the public's understanding of key issues and deepened mistrust."
The report also said the committee believes the intelligence community "downplayed important information" related to links between COVID-19 and China's bioweapons research. The report also added that the intelligence community "refuses to be transparent with the Committee regarding which experts it relied on."
"Our findings also show that the Chinese Communist Party (CCP) bears more responsibility for the COVID-19 pandemic than what has been publicly known or transparently communicated to the American people," Rep. Brad Wenstrup (R-OH) told the outlet.
However, the report stops short of claiming that the release of the virus was intentional in any way or that its findings paint a definite picture.
"We have not seen any credible indication that the virus was intentionally, rather than accidentally, released … nor do we claim the information we have found is a smoking gun that definitively resolves the question of the origins of COVID-19 beyond all doubt. However, the information is important to furthering the public's understanding, and we will seek to declassify the classified version of our report in the next Congress to further the conversation," the report concludes.
Please follow and like us: