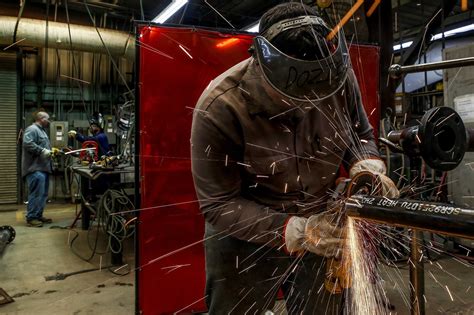 Texas' Economic Outlook Weakens, Dallas Fed Says
By Jana J. Pruet
The Texas economy has softened with lower labor demands and manufacturing output, according to the latest report from the Federal Reserve Bank of Dallas.
On Thursday, the Dallas Fed said wage and price pressures have also eased, adding that it previously overestimated the state's full-year job growth.
"There is also evidence that Texas payroll job growth this year has been overestimated and may not reach its 2.0% long-term trend rate in 2023," the report said.
Texas employment growth fell from 4% during the third quarter to 3.5% in the fourth quarter through November.
In August, the Dallas Fed had projected the state would add 674,000 jobs for the year. The latest estimate saw a downward revision to 452,000. Job estimates, also known as benchmarking, are compiled using quarterly data from the U.S. Bureau of Labor and Statistics.
The downward revision "in the first half of 2022 suggests that Texas job growth has been slower than previously reported," the report noted.
Despite the slowdown, Texas is still outpacing the national average of 2.2% in November and 3.2% year-to-date, according to data released earlier this month.
"It's still a really good year, but we're slowing down at a faster pace than we thought," Luis Torres, senior business economist for the Dallas Fed, told The Dallas Morning News.
Oil and gas showed the most employment gains, along with professional and business services. Leisure and hospitality also saw notable increases, the Dallas Fed said.
Month-over-month unemployment held steady at 4 percent in November.
Texas' manufacturing production fell to nearly zero, its lowest reading in six months, indicating an economic slowdown headed into the new year.
'Bleak Picture of Factory Activity'
"In the November Texas Manufacturing Outlook Survey, the production outlook index declined significantly to near zero while new orders plummeted for the sixth consecutive month, painting a bleak picture of factory activity in Texas," Torres said in a video on the Dallas Fed website.
Kansas City, Philadelphia, and Richmond Federal Reserve Banks have also reported a downturn in new orders over the past six months.
Since March, the Federal Reserve has boosted interest rates seven times to try to curb inflation. On Dec. 14, the central bank raised its benchmark rate from 4.25 to 4.5 percent. More increases are expected in 2023.
"The inflation data in October and November showed a welcome reduction," Federal Reserve Chair Jerome Powell said during a press conference, the AP reported. "But it will take substantially more evidence to give confidence that inflation is on a sustained downward path."
Historically, Texas manages economic downturns better than the nation when oil prices are high, according to the report.
"Job and output growth have decelerated, price and wage pressure have weakened, and businesses have grown more pessimistic," the report added. " There is no guarantee that Texas will be protected from a broader downshift in economic activity in 2023."
Please follow and like us: