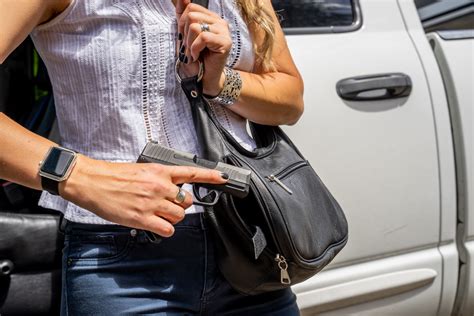 Alabama to do away with license requirement for concealed carry permit in 2023
by Brady Knox, Breaking News Reporter
Alabama is set to remove a license requirement for concealed carry weapons in the new year.
The move will make the state one of 25 not to require a license for concealed carry, the Associated Press reported. It will take effect on Jan. 1.
The legislation's sponsor said that the bill only relates to the permit process; those deemed unfit to possess a firearm will still not be able to get one.
"It's going to be a big step to help the average law-abiding citizen to keep them from having to go through the hoops of getting a permit to carry their weapons," state Rep. Shane Stringer said. "It's not going change who can and cannot carry a gun. People that are prohibited now are still prohibited."
The bill was proposed and shot down in Montgomery several times before campaigning by gun rights organizations pushed it through.
Gov. Kay Ivey signed the bill as soon as it made it through the legislature. She stressed her support for gun rights in her successful reelection campaign.
A key factor that allowed for the law to pass this time around was the establishment of a "prohibited persons" database to prevent dangerous people from acquiring firearms. Stringer himself said that the database was what led him to sponsor the bill.
"Whether issuing a routine traffic citation or investigating criminal activity, all officers using the Law Enforcement Tactical System now can receive instant notice of a person's ineligibility to possess a firearm," Hal Taylor, the head of the Alabama Law Enforcement Agency, told Ivey in a memo.
Alabama is ranked as the seventh most pro-gun state in the union by Zippia. The statistic was determined by looking at the number of firearm jobs, the average wage of firearm jobs, guns per capita, and gun laws/restrictions.
Please follow and like us: