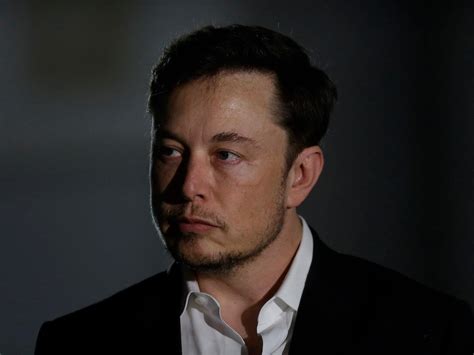 What If Elon Musk Is Right About GM?
Story by Richard Sachek
If the outspoken CEO of Tesla, Elon Musk, is to be believed, General Motors may be in serious financial trouble. According to Musk, the United States' largest automaker and parent company of Buick, Cadillac, Chevrolet, and GMC may even be forced to declare bankruptcy again. Musk's criticism of GM is more than a little ironic since Tesla itself has been in a world of hurt lately, with its stock losing 65 percent of its value in 2022. But that doesn't necessarily make Musk wrong and at least Tesla doesn't have any (net) debt to worry over.
Right now, the EV market is still relatively small, but it is growing rapidly, through both organic demand and as a result of government mandates against fossil fuels. In response, General Motors has ambitious plans to sell 30 different models of electric vehicles by the year 2025 and has invested $35 billion to make that happen.
Currently, the only electric vehicle that GM is selling in mass quantities is the Bolt EV/EUV, which generates a loss for the company with every sale. The Cadillac Lyriq and GMC Hummer EVs are still ramping up production but will not likely be mainstream anyway because of their lofty price tags. Rounding out GM's near-term lineup of EVs is the Silverado electric pickup which is expected to go on sale later this year.
The King Of The Hill Was Briefly Toppled
General Motors has been hit hard by inflation and the rising cost of raw materials, which compressed profit margins and forced the company to increase the price of its vehicles. Add to that the ongoing threat of supply chain disruptions caused by a global semiconductor (a.k.a. "chip") shortage. In 2021, Toyota outsold GM in the United States for the first time ever, upsetting a title that GM has held since 1931.
Chip shortage was blamed. Apparently, Toyota was better equipped to handle supply chain challenges. GM managed to regain the title of the best-selling automaker in the U.S. for 2022 by a narrow margin, but the fact that Toyota was able to mount a challenge for even a single year is a bellwether of things to come.
Even though the chip supply has recently stabilized somewhat, new regulations from the U.S. government may upset the supply once again. The CHIPS Act of 2022 promotes greater self-sufficiency in domestic chip manufacturing, which is an admirable goal, but facets of the legislation might antagonize our international chip suppliers in the interim before domestic capacity is fully up to speed.
Musk Has An Axe To Grind
Following Elon Musk's recent purchase of Twitter, GM paused its advertising campaign on the social media outlet. General Motors CEO Mary Barra stated that the policy change isn't because of Musk's dual ownership of both Tesla and Twitter.
Rather, Barra claims that GM needs time to observe the impact of Twitter's new management on the platform overall, as well as evaluate the potential risks of sharing sensitive information about GM's strategy and future with a Musk-owned entity. While there is some degree of truth in Barra's statement, it's hard to believe that the tie-in between Twitter and Tesla didn't a factor at all into the decision-making process.
Besides the loss of Twitter advertising revenue from GM, Musk has been vocal about U.S. President Biden sidelining or ignoring Tesla in spite of its dominance in the EV space. In particular, Musk was offended by a recent speech where Biden credited GM CEO Barra with "electrifying the entire auto industry," which is an absurd statement, especially since in that particular quarter, Musk adds that while GM delivered 26 EVs in that quarter, Tesla delivered 300,000.
Similarly, Tesla executives were not invited to an EV Summit at the White House in 2021, in spite of having sold 74 percent of all-electric cars in the U.S. over the prior three years. The press secretary at that time, Jen Psaki, hinted that the reason for the snub may have been that Tesla workers are not part of a union.
Aside from stretching its funds to compete in the EV space, GM faces a few other challenges too. The Federal Reserve has been raising interest rates quickly in an attempt to slow inflation. A side effect of this policy is that it's now more expensive for consumers to borrow money for car purchases, a dilemma that is compounded by automobile prices sitting at record highs.
This may force some U.S. shoppers to either delay or reconsider making new car purchases. Higher interest rates will also make it more expensive for GM to borrow operating capital going forward, if necessary. Investment bank UBS recently downgraded GM stock and lowered its price target from $56 to $38 per share due to the potential for a recession, especially in Europe. And if the recession makes its way to American shores, demand for new automobiles could fall sharply.
General Motors has been in business for over a century and is considered an icon in the American automotive industry. But that doesn't make them infallible. GM already declared bankruptcy once, in 2009. Consequently, the U.S. government spent approximately $50 billion to bail out the beleaguered automaker. Thankfully, a majority of the funds were recovered and the loss to taxpayers was only about $11 billion. As a U.S. taxpayer myself, I'm sure hoping that Elon Musk is wrong about GM's financial peril because there's no doubt that our government will throw the company a lifeline – again.
Please follow and like us: