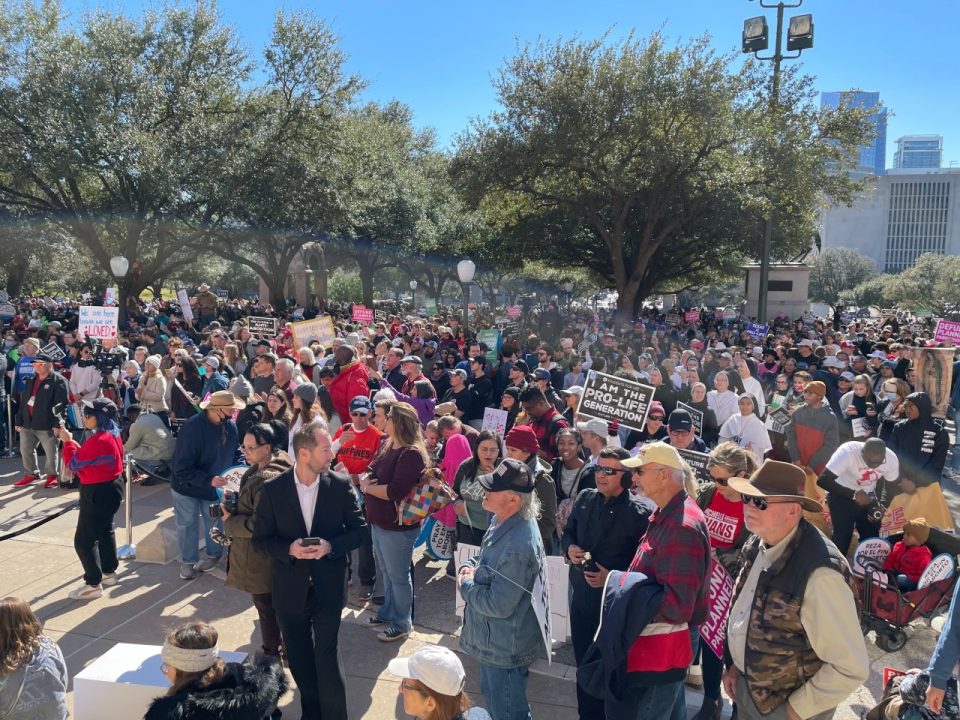 Gov. Greg Abbott joins Texas Rally of Life at the State Capitol
Story by Pamela Comme
On Saturday, hundreds of people gathered at the Texas State Capitol for the Texas Rally of Life. This is the first rally since the overturn of Roe v. Wade, a landmark abortion case. Gov. Greg Abbott celebrated that decision and what his office has been able to accomplish in the last years as it worked to outlaw abortion in Texas.
"We promised we would protect the life of every child with a heartbeat, and we did," said Gov. Abbott. "I signed a law doing exactly that. We passed a law that bans mail-order abortion drugs in Texas. We promised that if Roe v. Wade was overturned, abortions would be banned in Texas. It was overturned, and I signed a law that bans abortions in Texas."
In his speech at the rally, the governor also highlighted what he said were efforts to protect the life of both the child and mother by allocating more than $100 million to the Alternatives to Abortion program.
"We must redouble those efforts to protect both the mother and the child," he added. "But to be clear, and I must emphasize, none of this would have been possible without the thousands of advocates here today."
Texas, currently, has a total ban on abortion, with no exception for rape or incest. Abortion advocates say this is blocking access to health care, which is a human right.
"We should be able to make decisions about our bodies without government or interference with laws," said protester Nora Druepple in October.
Opponents of abortion argue there are other options if someone is raped, like adoption.
"It's an unfortunate situation, and we're sorry that that happened to them," said Caleb Tuiasosopo. "But there are avenues to take care of the baby. That doesn't necessarily mean, you know, murdering them."
Supporters agree the fight for abortion is far from over. In the meantime, abortion opponents celebrate the governor's achievements in banning abortions in the state.
Please follow and like us: