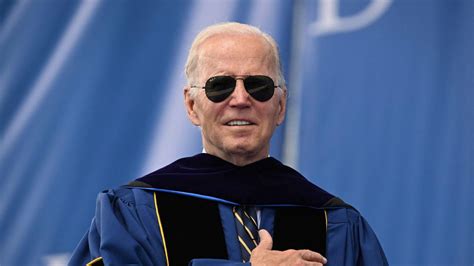 White House says it has no backup plan if student loans gambit fails

The White House said on Thursday it has no backup plan if the Supreme Court strikes down its $400 billion student debt transfer.
The high court heard arguments in two lawsuits on Feb. 28, each brought by plaintiffs arguing the debt transfer is illegal. More than 26 million people stand to benefit from the program, with some eligible to receive up to $20,000, but will be left holding their original debt if the court decides it's unconstitutional.
If that happens, the White House will not try again.
"The plan that we put forward in August is the plan that we have," press secretary Karine Jean-Pierre said, "which is also a plan that you heard the solicitor general defend in a very strong and powerful way yesterday. And that's our plan."
The Biden administration's plan rests on the HEROES Act of 2003, which allows the secretary of education to "waive or modify" student loans in the event of a national emergency. But scholars have speculated, including during Tuesday's hearings, that the administration might have better luck should it try again using the Higher Education Act of 1965.
Based on Jean-Pierre's comments, it appears that will not happen.
"We do not have another plan," she said in response to a reporter's question. "This is our plan. This is it. We believe we have the legal authority. That's why we took it to the highest court in the land."
The case has drawn a high degree of interest since 26 million people have already applied for debt forgiveness via a portal opened by the Department of Education. A four-hour protest took place outside the Supreme Court building during arguments, featuring Sens. Elizabeth Warren (D-MA), Chuck Schumer (D-NY), and Bernie Sanders (I-VT), among others.
But any protesters hoping to see the government pay off some or all of their debts may be disappointed after the conservative justices appeared highly skeptical of the program's legality.
Jean-Pierre referred to the protesters multiple times during Wednesday's press briefing.
"Our plan is what we laid out in August. That is our plan," she said. "We believe it's a good plan as it relates to the American people, middle-class Americans, as it relates to working people. This is a plan that 's going to give relief to tens of millions of Americans across the country. And we heard from many of them yesterday in front of the Supreme Court."
Please follow and like us: