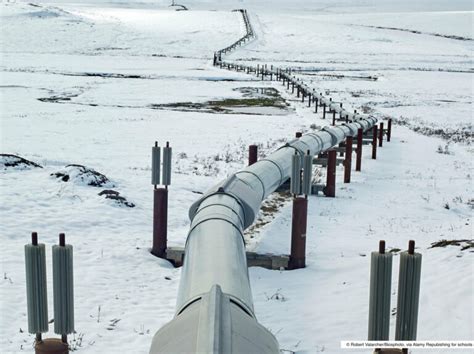 Entire Alaska delegation meets with Biden at White House, imploring approval of massive oil project
EXCLUSIVE: The entire Alaska congressional delegation met privately with President Biden at the White House Thursday evening, imploring him to approve a massive oil drilling project in their state, Fox News Digital has learned.
Biden's meeting with the delegation — Republican Sens. Dan Sullivan and Lisa Murkowski and Democratic Rep. Mary Peltola — comes as his administration is putting the final touches on a highly-anticipated decision on how to move forward on the so-called Willow Project in the National Petroleum Reserve located in North Slope Borough, Alaska. The Department of the Interior is expected to issue the decision sometime next week.
"I can tell you what I certainly emphasized, but very broadly speaking, this decision on Willow is a huge test for the Biden administration on so many issues that they claim to care about," Sullivan told Fox News Digital in an interview Friday. "Of course it's critically important to Alaska, but it's critically important to America. A project of this size when we need energy security — the max production is close to 200,000 barrels a day."
Sullivan said he handed Biden a unanimous bipartisan resolution in support of the project passed earlier this week by the Alaska state legislature.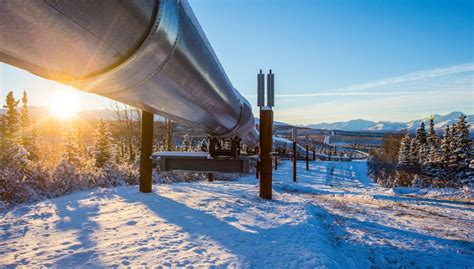 In addition to Sullivan, Murkowski and Peltola, the Willow Project has received widespread support from Republican Gov. Mike Dunleavy, Alaska Native communities, labor unions, leaders of the North Slope Borough and the Alaska Federation of Natives. The senator emphasized that the Indigenous community in Alaska was largely in favor of the project.
"I wanted them to see that all Alaskans are unified," Sullivan remarked. "Almost every single Alaskan, especially the Native people, are unified on this project and how much it means for our country."
"Where's the racial justice and racial equity for the Indigenous people of Alaska? They're the biggest proponents of this project," he said. "If they go with Greenpeace and Center for Biological Diversity and Lower 48 radicals and tell the Native people of my state, 'sorry, we're going to listen to lower 48 radicals, not you,' all of their talk of racial justice and racial equity is, quite frankly, bullshit."
Sullivan also gave Biden a map highlighting the executive actions his administration has taken that were "driven by lower 48 radical environmental group interests."
"My point was: enough, enough. My goodness. One state is being targeted in the last two years by this administration in a remarkable way," he continued. "Respectfully, we have had enough. We need some economic opportunity. And this project, with 2,500 construction jobs, 75% of which will be union jobs, is exactly what Alaska and America need."
The project's developer ConocoPhillips first proposed the project roughly five years ago and has projected it would produce up to 180,000 barrels of oil per day at its peak, create more than 2,500 construction jobs and 300 long-term jobs, and deliver as much as $17 billion in revenue for the federal government, Alaska and local communities, many of which are Indigenous.
The company said last month that the 30-year project — which was originally approved under the Trump administration before a federal judge ordered the government to conduct a more rigorous environmental analysis — would "benefit local communities and enhance American energy security."
On Feb. 1, after months of delays, the Bureau of Land Management released its supplemental environmental impact statement for the project. The analysis identified a preferred alternative of approving three out of five proposed drilling sites in the statement, but noted a final decision could defer some of the sites. 
In an unusual move, the Interior Department then issued a statement saying it had "substantial concerns about the Willow project and the preferred alternative as presented." ConocoPhillips has warned that the project would not be economically-viable if the administration were to approve less than three of the drilling sites.
The administration, though, has faced an onslaught of pressure from Democratic lawmakers and environmental groups which have unleashed million-dollar ad campaigns, public petitions and protests outside the White House against the project. Opponents of Willow have argued it would increase global emissions and counter progress the administration has made on climate change.
"None of these people have any idea what our environmental standards are like in Alaska," Sullivan — who formerly served as commissioner of the Alaska Department of Natural Resources — told Fox News Digital. "One of the things that I briefed the president on in very much detail yesterday was the incredible high standards that we have in Alaska with regard to the environment."
He noted the project would produce the lowest greenhouse gas emissions of any major project in the world, would use existing pipeline infrastructure and that companies drilling in Alaska do not flare or frack like they do in other states. By comparison, other countries that the Biden administration has turned to for oil have much less rigorous environmental standards.
"The Biden administration's environmental impact statement does what's called a market substitution analysis and it essentially says: if there's no Willow Project and you're importing oil, the impacts on the environment in terms of emissions will be much greater because everywhere we import from, say Venezuela or Saudi Arabia, have much more polluting oil production," he said.
"Why would we go to Saudi Arabia to beg for oil? Why would the Biden administration lift sanctions on Maduro in Venezuela, the terrorist regime whose human rights records are atrocious and whose process to produce oil is 18 times more polluting?"
Please follow and like us: