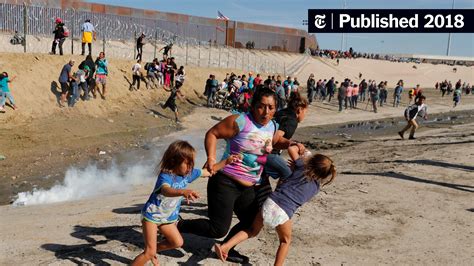 Texas House unveils bill giving state authority to 'repel,' return migrants from Mexico
Story by Uriel J. García
March 12 (UPI) — Texas House Speaker Dade Phelan threw his support behind a striking border security bill that would create a state unit of officers empowered to "repel" and arrest migrants crossing the border outside a port of entry and return migrants to Mexico if they were seen trying to illegally cross the border.
House Bill 20, the priority legislation filed by state Rep. Matt Schaefer, R-Tyler, would certainly test the boundaries of the state's ability to enforce immigration law, which courts have historically ruled falls under federal purview.
And in a signal that the upper chamber is also willing to test the bounds of the state's immigration enforcement authority, Lt. Gov. Dan Patrick, who oversees the Senate, announced he was backing Senate legislation that would make it a state crime for people who cross into Texas illegally. The Senate bill, proposed by Sen. Brian Birdwell, R-Granbury, would jail a person for a year or two years if the person tried to enter the country a second time. The proposal would also punish the person to life in prison if they had been previously convicted of a felony.
Currently, under federal law, a person arrested for entering the country without permission could be charged with a misdemeanor. If Border Patrol agents arrest them a second time, the person could be charged with a felony and be banned from entering the country for a certain amount of years.
Schaefer's House bill creates a "Border Protection Unit" whose officers can "arrest, detain, and deter individuals crossing the border illegally including with the use of non-deadly force." The bill says the officers of the unit must be U.S. citizens or permanent legal residents, or have law enforcement experience. The bill also proposes to give officers in this unit immunity "from criminal and civil liability for any actions taken that are authorized" by the proposed law. The bill also says the unit chief could employ civilians who have not been convicted of a felony "to participate in unit operations and functions, but such persons may not have arresting authority unless trained and specifically authorized by the governor."
Roberto Lopez, senior advocacy manager for the beyond borders program at the Texas Civil Rights Project, called Schaefer's bill the "most dangerous proposal we have ever seen on border issues."
"A new military force under Gov. Greg Abbott, potentially staffed by vigilantes deputized as law enforcement authorities, will provide no protection to border communities whatsoever," Lopez said. "Trying to solve what is fundamentally a humanitarian crisis with a full-frontal military response shows a reckless disregard for the safety of the people in our state and a fundamental misunderstanding of the root causes of the issues at our border."
Similar to the Senate bill, Schaefer's legislation would also make trespassing on private property in Texas by migrants entering from Mexico a felony.
Schaefer's legislation also states that if the federal government ever declared another national public health emergency over COVID-19, or has in place any COVID-19 vaccination requirements for any U.S. citizens including government and health care workers, then the state would be allowed to remove migrants "as rapidly as possible."
Schaefer did not immediately respond to a request for comment.
Phelan's office did not respond to questions sent about the legislation but said in a statement sent Friday evening, "Addressing our state's border and humanitarian crisis is a must-pass issue for the Texas House this year."
César Cuauhtémoc García Hernández, an immigration attorney and law professor at Ohio State University, said any attempt by Texas to enforce immigration law would face lawsuits.
Please follow and like us: