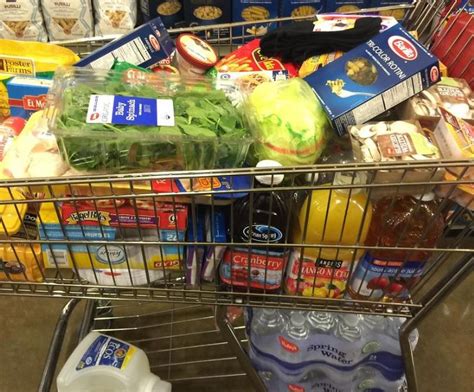 House GOP pushes tougher work requirements for food stamp recipients
Two dozen House Republicans proposed legislation this week aimed at making sure long-term food stamp recipients are working at least part-time and ending the flexibility that has allowed several states and territories to waive these work requirements for people who use the Supplemental Nutrition Assistance Program (SNAP).
The America Works Act, from Rep. Dusty Johnson, R-S.D., would also expand the definition of "able-bodied adults without dependents," so that most childless people ages 18 to 65 would have to work part–time or receive work training in order to receive SNAP benefits beyond three months. Currently, that age range is 18-49.
"Work is the best pathway out of poverty," Johnson said. "Work requirements have proven to be effective, and people who can work should work. With more than 11 million open jobs, there are plenty of opportunities for SNAP recipients to escape poverty and build a better life."
Johnson said 18 states currently waive the work requirement for SNAP benefits, and even before the COVID pandemic, more than 1.3 million able-bodied adults were long-term recipients of SNAP benefits even though they did not work at all. A statement on the bill from Johnson's office said too many states "abuse" these waivers.
Many of the largest Democrat-run states are currently getting total waivers from the SNAP work requirements, such as California, Illinois, New York and New Jersey. Other states and regions with that same waiver are Alaska, Arizona, Connecticut, Washington, D.C., Guam, Hawaii, Louisiana, Michigan, Nevada, New Mexico, Pennsylvania, Rhode Island, the U.S. Virgin Islands and Washington state.
Other states that have regional exemptions are Colorado, Kentucky, New Hampshire, North Dakota, Ohio and Oregon.
One way the bill aims to curb abuse of the system is by preventing states from carrying over work exemptions year after year. Johnson's statement said this current flexibility leads to "abuses of the law," and has allowed up to 12% of state caseloads to get an exemption from the work requirements.
The bill also repeals part of a 2008 law that allows states to seek a waiver from the work requirement if it determines that the state does not have enough jobs to provide employment to people using SNAP. Johnson's bill does, however, allow states to seek these waivers when they have an unemployment rate of 10% or more.
Under Johnson's bill, all able-bodied adults will be required to work to receive SNAP benefits beyond three months unless they are under 18, older than 65, have a medical condition that prevents them from working, are a parent or guardian of a child under 7, or are pregnant.
An aide to Johnson said Republicans are hoping to get the legislation attached to the Farm Bill this year.
Please follow and like us: