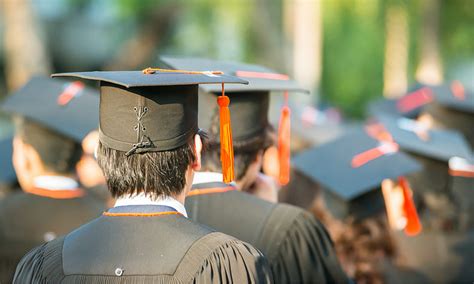 Democrats, Republicans, and companies all seem to agree: college degrees aren't the future
Story by edodd@insider.com
For a while, it seemed like a college degree was the golden ticket to joining the upper-middle class. Increasingly, it just looks like another credential.
A bachelor's degree has become a common requirement for landing US jobs, even those that didn't previously require one. However, with not enough workers to meet demand, political leaders and employers are reconsidering the need for these degrees.
Former President Barack Obama said over and over that a college education was the surest path to the middle class, and Americans seemed to agree as enrollments took off.
Then in the last few years, like dominoes, state after state scrapped college-degree requirements to fill government vacancies, joining companies like IBM who now look for skills rather than degrees. Obama tweeted Monday that more states should follow suit. Democrats, Republicans, and corporations have turned towards the skilled and degreeless.
The tight labor market has hit government employment hard. Even though government workers increased by 46,000 in February, according to the Bureau of Labor Statistics jobs report, government employment remains below its pre-pandemic level by 376,000 workers, or 1.6%. Understaffing has undermined water access, transit safety, and hurricane relief, forcing state and local governments to lure employees with signing bonuses and rely on federal assistance in times of emergency.
Rather than continue to increase budgets to compete with the private sector on salaries and benefits, state governments are now trying to fill their historic vacancies by tapping into the workforce without bachelor's degrees, which accounted for 62% of the population age 25 and older in 2021, according to the Census Bureau.
A bipartisan consensus has formed
Republican governors were the first to ditch college-degree requirements. Up against some 8,600 vacancies in the executive branch in January 2022, the state of Maryland allocated $800 million for salary increases and bonuses to attract and retain employees.
That March, former Gov. Larry Hogan announced that the state would open up half of the state's 38,000 jobs to workers who've obtained skills and experience through community college, military service, boot camps, and working on the job — a broader range of qualifications that covers more than 70 million Americans nationwide. Hogan partnered with the workforce development nonprofit Opportunity@Work to specifically identify workers in the IT, administrative, and customer service sectors, according to The Bay Net.
"It's time to debunk the fiction that a prestigious degree is the only key to the American dream," Hogan wrote in an October 2022 Wall Street Journal op-ed.
Following Maryland's lead, Utah's Republican Gov. Spencer Cox launched his own initiative to drop bachelor's degree requirements for 98% of the state's 1,080 jobs in December 2022. Days later, Colorado's Democratic Gov. Jarid Polis ordered state agencies to integrate skills-first hiring practices and consider skills and experience interchangeable with degree requirements, partnering with the Markle Foundation to secure jobs for workers without degrees.
Democrat governors agree that college has become a credential that limits career opportunities for most Americans. In January, Pennsylvania's Gov. Josh Shapiro signed an executive order opening up 92%, or roughly 65,000, of state jobs to those without college degrees.
"In Pennsylvania, the people should decide what path is best for them, not have it decided by some arbitrary requirement or any arbitrary limitation," Shapiro said during a public signing ceremony, according to the Pennsylvania Capital-Star.
The New York Times editorial board praised Shapiro for making the movement bipartisan. They urged more states to follow to move the economy away from a preference for college degrees, restoring a sense of fairness many Americans feel is lost.
Since Shapiro's move, Alaska's Republican Gov. Mike Dunleavy ordered state agencies to substitute practical experience for a degree in hiring where possible, and Georgia is near passing a law that would minimize positions requiring a bachelor's degree.
To address its teacher shortage, Arizona passed a law in 2022 so that college students could train as public school teachers before receiving their degree, according to the Center Square. Oregon also issued a temporary order in 2022 allowing those without bachelor's degrees to work as substitute teachers.
Before there was a bipartisan consensus among politicians, the private sector was already looking beyond degrees. Tesla CEO Elon Musk and Apple CEO Tim Cook have famously complained that colleges do not teach students the skills they need to succeed on the job. Cook said in 2019 that half of Apple's US workforce didn't have four-year degrees.
According to the Wall Street Journal, Google now uses its online college-alternative program to hire employees without degrees, IBM no longer requires four-year degrees for a majority of US roles, and Delta no longer requires four-year degrees of its pilots. A 2022 report from the thinktank Burning Glass Institute found that 46% of middle-skill and 31% of high-skill jobs have cut degree requirements of one kind or another between 2017-2019, the majority of which are expected to be permanent.
A college degree may increase your earning potential, but it may not hold the keys to the middle class for much longer.
Please follow and like us: