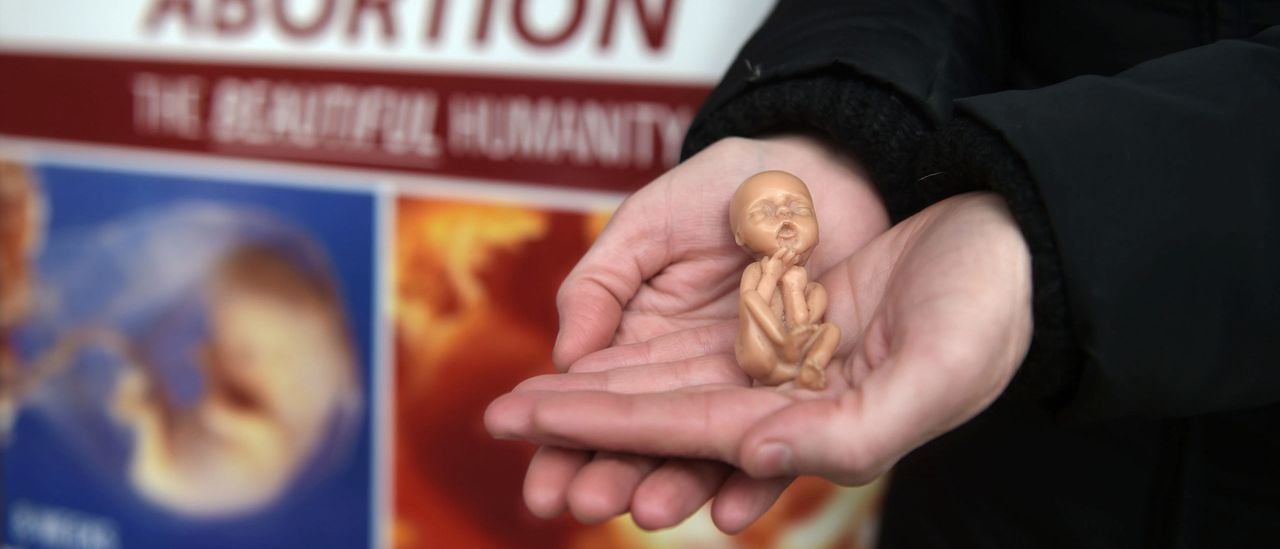 One Year Later, Still No Updates Regarding Five Late Term Aborted Babies Found In DC, Advocates Say
This week was the first anniversary of the discovery of over 100 aborted babies in Washington D.C., five of which were reported to be potential infanticides but police have given almost no information regarding the status of the investigation, according to pro-life advocates.
On March 25, 2022, 115 bodies of aborted babies were found in toxic waste containers from the Washington Surgi-Center in Washington, D.C. by Progressive Anti-Abortion Uprising (PAAU), five of them appeared to be late-stage, and looked to have been potentially left to die after a failed abortion attempt, according to Live Action. The bodies were turned over to the police but despite multiple calls for investigation into the clinic and circumstances surrounding the abortions, the city has failed to take any action according to several pro-life advocates that spoke with the Daily Caller News Foundation. (RELATED: Rep. Anna Paulina Luna Breaks Down While Sharing Photos Of Aborted Full-Term Babies)
"The horrific wounds on the bodies of these innocent children—some who were nearly full-term, and all may have been able to survive outside the womb—indicate destructive violations of federal law," Lila Rose, president and founder of Live Action told the Daily Caller News Foundation. "We demand justice for these children who deserved life and were not protected against these brutal actions. I urge the pro-life majority in the House of Representatives to hold a full investigation on this matter as we demand Justice for the Five."
E.V. Osment, vice president of communications at Susan B. Anthony pro-Life America, told the DCNF that the lack of concern surrounding the case was incredibly frustrating.
"Why do we have no answers on this? We have no autopsies [and] we have no data," Osment said. "Thankfully, yesterday in a congressional hearing, Representative Luna grilled the D.C. authorities on where the investigation stands, but they couldn't even answer; they had no answer for her."
Republican Rep. Anna Paulina Luna of Florida broke down in tears during the House Oversight Committee hearing on Wednesday and demanded that the bodies of the five larger babies be autopsied by the D.C. Office of the Chief Medical Examiner to determine if they were left to die after a failed abortion attempt at the Washington Surgi-Center.
D.C. police initially said they were looking into the situation immediately after the bodies were reported, according to CNN, but have not provided any updates since early April 2022. When questioned by Luna, members of the D.C. council said they did not know if an investigation was taking place.
The Metro Police Department told the DCNF that the case is under investigation but did not disclose what the status was or why the D.C. city council was unaware of the investigation.
Mark Story, a photojournalist, told the DCNF that he was there when PAAU members opened the containers.
"When they opened the box we immediately knew what was in it," Story said. "As they proceeded to empty the box of the 110 small babies, all of our heart's dropped when we discovered 5 larger buckets with five full-term babies. It was devastating."
Story said that a Catholic deacon was praying as they went through the container and others in the room were "distraught" at the sight of all the bodies. One of the larger babies, nicknamed "Harriet," had a profound impact on Story, who said that from the moment he laid eyes on her, he "saw God's creation."
"Even though she was morbidly disfigured by the abortionist, God gave me peace and helped me see her beauty," Story said. "She was God's creation no matter what she had been through in her short little life."
The clinic the bodies were from is run by abortionist Cesare Santangelo, who was filmed by an undercover pro-life advocate in 2013 saying that he would not try to save a child if it survived an abortion attempt, according to Live Action. Santangelo has also reportedly said that his preferred method of abortion is by cutting a child's umbilical cord and waiting for cardiac arrest.
The Washington Surgi-Center clinic refused the DCNF's request for comment.
Dr. Robin Pierucci, M.D., a neonatologist, medical director of a 50-bed NICU, and an associate scholar with the Charlotte Lozier Institute, told the DCNF that the five children in those containers were larger than the ones she works with in the NICU.
"I can say that because I know there was at least one or two of the babies that they definitely needed two hands to hold," Pierucci said. "Babies that are born on the edge of viability, which is now down to about 22 weeks gestation and approximately 500 grams, you can pretty much hold them in one hand. Those babies were bigger than that, more well developed, and you could just tell they were farther along in gestation than the youngest that we have the opportunity and privilege to take care of in the NICU."
Pierucci said that the D.C. medical examiner needed to investigate some of the "signs that look worrisome," such as the fact that one baby appeared to have been pulled out and left to suffocate in its amniotic sac and another's head was crushed. Osment said that the information PAAU found "indicates and leads" to the potential that the babies were left to die after a failed abortion, but echoed Pierucci, saying a medical examiner must determine that for certain.
"Don't stop talking about the D.C. Five," Osment told the DCNF. "These children did not deserve to have passed in this way and then to just be forgotten. We just ask that everyone could please continue to put pressure, and continue to talk about them and keep their memories alive and to stop this from happening in the future."
PAAU, Washington Surgi-Center, D.C. mayor's office, D.C. Chief Medical Examiner's office and Santangelo did not respond to the DCNF's request for comment.
Please follow and like us: