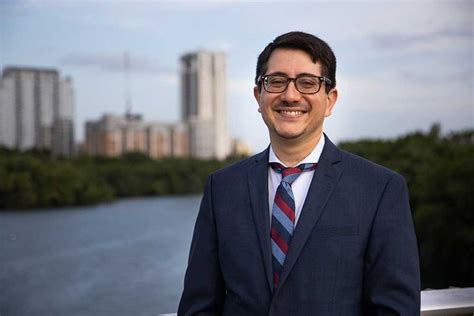 Texas AG Paxton slams 'Soros-backed' prosecutor after jury convicts Army sergeant for shooting protester
By Kyle Morris
Texas Attorney General Ken Paxton is lashing out at a "Soros-backed" prosecutor after a Lone Star State jury found Daniel Perry, a U.S. Army sergeant, guilty in the shooting death of an armed protester in Austin during anti-police demonstrations in the summer of 2020.
"Self-defense is a God-given right, not a crime. Unfortunately, the Soros-backed DA in Travis County cares more about the radical agenda of dangerous Antifa and BLM mobs than justice," Paxton said in a statement to Fox News Digital.
"This week has shown us how rogue prosecutors have weaponized the judicial system," he added. "They must be stopped!"
Paxton's comments blaming Travis County DA José Garza come after a Texas jury deliberated for two days and ultimately ruled against Perry in the fatal shooting.
Following the ruling from the jury, Garza, according to a Fox affiliate in Central Texas, released the following statement: "I'm grateful to our dedicated career prosecutors and victims' counselors who tried this case. They worked hard to make a complete and accurate presentation of the facts to the jury. Our hearts continue to break for the Foster family. We hope this verdict brings closure and peace to the victim's family."
In a statement to Fox News Digital on Saturday, Garza responded to Paxton's remarks and insisted he should instead be focused on his "own legal troubles."
"The Texas Attorney General is currently under felony indictment and under a federal criminal investigation," Garza said. "He should focus on his own legal troubles instead of attempting to interfere with the work of a Travis County jury."
The shooting involving Sgt. Perry occurred during Black Lives Matter demonstrations that erupted across the Texas state capital and the rest of the United States nearly three years ago.
Perry, who was stationed at Fort Hood at the time, was driving for Uber to make extra money in downtown Austin on the night of July 25, 2020, when he encountered a large crowd of protesters. They were illegally blocking city streets that night, according to police, as protesters in Austin and elsewhere had done during the weeks of rioting.
Among the protesters was 28-year-old Garrett Foster, who was carrying an AK-47. Perry's defense team says that the demonstrators encircled and starting pounding on his vehicle and that Foster raised the firearm at Perry, prompting him to open fire with a handgun he legally carried for self-defense.
"When Garrett Foster pointed his AK-47 at Daniel Perry, Daniel had two tenths of a second to defend himself. He chose to live," Doug O'Connell, an attorney for Perry, perviously told Fox in a statement. 
"It may be legal in Texas to carry an assault rifle in downtown Austin. It doesn't make it a good idea. If you point a firearm at someone, you're responsible for everything that happens next."
Perry drove to a safe location away from the scene and called 911 to report what had happened. Officers spoke to Perry that night and released him, but a grand jury returned an indictment for murder and aggravated assault with a deadly weapon one year later in July 2021.
Perry is now facing life in prison as he awaits sentencing.
Please follow and like us: