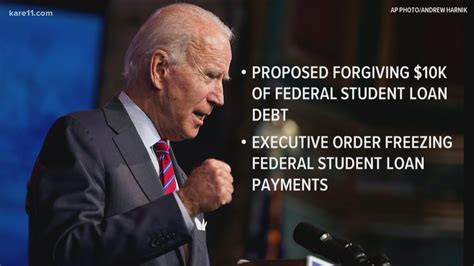 Biden vetoes joint resolution against student loan forgiveness
by Samuel Schaffer, Associate News Editor
President Joe Biden vetoed a joint resolution from Congress on Wednesday that would have nullified his student loan forgiveness program.
The White House released a statement saying Biden would return H.J. Res. 45, a resolution to nullify the Department of Education's suspension and discharge of student loan debt, to Congress without his approval.
H.J. Res. 45 "nullifies the rule issued by the Department of Education on October 12, 2022, that suspends federal student loan payments and discharges debt." The resolution passed the House on May 24, and it passed the Senate on June 1. It was presented to the president on Wednesday.
"I am returning herewith without my approval H.J. Res. 45, a resolution that would disapprove of the Department of Education's rule relating to 'Waivers and Modifications of Federal Student Loans,'" the White House statement read.
The White House touted Biden's efforts to make college more accessible.
"My Administration has championed the largest increase to Pell Grants in the last decade — a combined increase of $900 to the maximum award for students over the last two years — and has a plan to double the maximum Pell Grant by 2029 to nearly $13,000."
The White House statement said Biden's Department of Education has proposed cutting undergraduate loan payments in half. It also said that to provide relief for people recovering from the economic hardship of the pandemic, "the Department of Education created a program to provide up to $10,000 in debt relief — and up to $20,000 for Pell Grant recipients — reaching more than 40 million hard-working Americans."
"Congress disapproves the rule submitted by the Department of Education," the resolution reads.
Missouri Attorney General Andrew Bailey railed against the president's veto on Twitter on Wednesday evening.
"Don't worry, America — Missouri has a challenge against the crooked Biden bailout that SCOTUS will rule on any day now," Bailey tweeted.
"[Biden] can't saddle working class Americans with others' student loan debt without Congress' express approval, which he clearly doesn't have."
Please follow and like us: