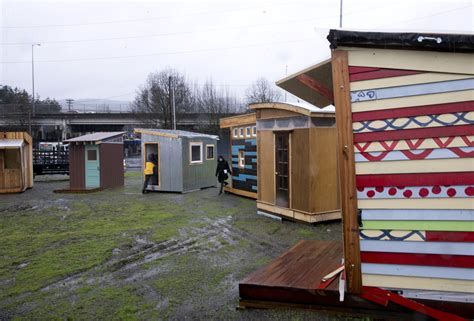 Portland resident sounds alarm over city's 'Safe Rest Village' program: Area of 'organized crime and drugs'
A Portland resident is speaking out about the city's new "Safe Rest Village" program for the homeless amid complaints of loud noises late at night and an increase in public drug dealing.
The Safe Rest Village program provides the homeless with a place to stay, toilets, laundry, showers, and more, according to a description on Portland's city government website.
California-based nonprofit Urban Alchemy was tapped to run Portland's Safe Rest Village site at Peninsula Crossing. 
The Portland City Council approved a roughly $50 million contract for Urban Alchemy in April to manage its tiny home program, according to the Oregonian.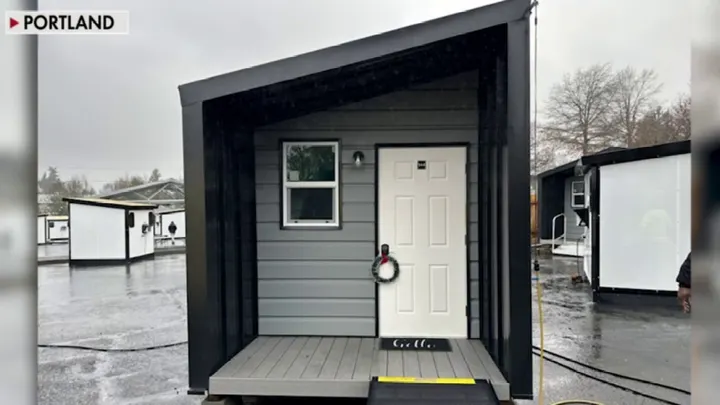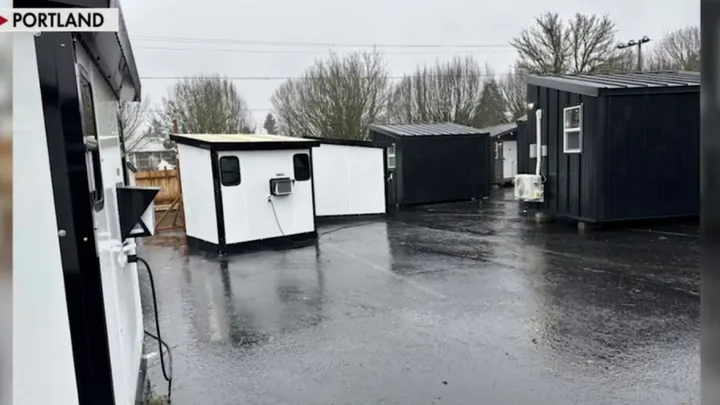 ABC-affiliate KATU 2 spoke with residents in North Portland who live next door to the Safe Rest Village. One homeowner complained about people doing drugs on his property, stealing his water and hearing fights and screams nearby. Others say the program fails to get the root of the problems.
"This is honestly just a Hail Mary. They have no idea if this is going to work. And it really… It's an indication it hasn't worked so far," resident Angela Todd told "Jesse Watters Primetime." "Our neighborhoods… Every time they set up these types of Safe Rest Villages, it's just [an] area around it of organized crime and drugs. We continue to look at this housing first, instead of looking at our mental health and our drug addiction on Portland streets and trying to get people real help."
Todd said the state pumps millions of dollars every year into the "homeless advocacy cartel."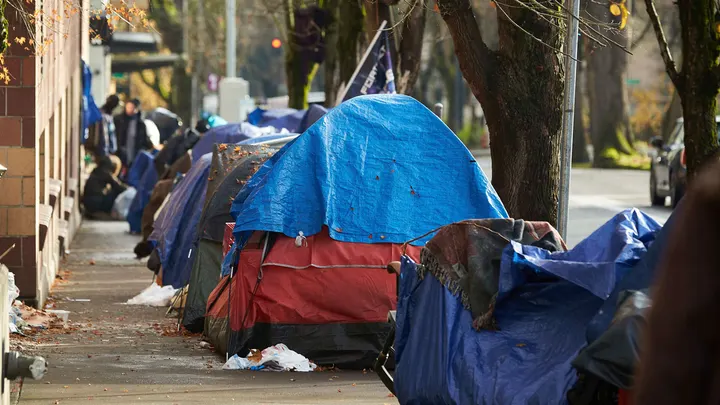 "The truth is… they do not want solutions. They want to, for life, make these people dependent, and they want to take away their purpose so that they can put it through to these nonprofits and continue to fund the elections in Oregon," she argued. 
"We are completely just fed up with our government profiting off of people's suffering and saying that they're the compassionate ones. We have people out on the street that are nearly… They've let this fester so long, Jesse, that we have people with mental illness and mental health, drug addiction. It almost seems incurable. It's really awful to see this happen to your city," the PDX Real founder explained.
Todd said Portland residents are tired of government solutions and the state "profiting from people suffering." She added that the state is looking to "diagnose people with substance use disorders so they can get a federal Medicaid waiver for six months."
"They're planning on housing them and then apply[ing] them for disability, for permanent housing for the rest of their life. This proposal, all these proposals, it is the money-hungry cartel of government and their NGOs in the state of Oregon that are profiting from people suffering," she told host Jesse Watters.
Kirkpatrick Tyler, Urban Alchemy's Chief of Government and Community Affairs, told KATU 2 the Safe Rest Village in Portland is "providing life-saving housing and services to 68 Portlanders who were suffering on the street just a week ago." 
"Urban Alchemy is proud of the work we have done in collaboration with the City of Portland to bring it online. We are taking immediate steps to add two more practitioners per shift to provide safety and service monitoring and engage the areas surrounding the safe sleep to determine illicit activity," the statement continued. 
Please follow and like us: