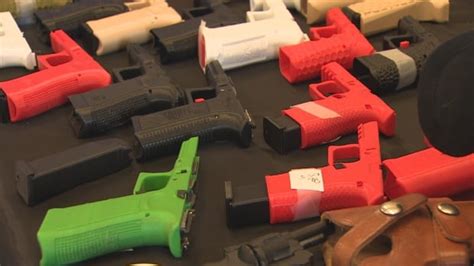 Biden loses 'ghost gun' case, ATF ban 'unlawful'
Story by Paul Bedard 
In another blow to President Joe Biden's war on guns, a federal judge has reversed an ATF ban on so-called "ghost guns," ruling that the president and his gun agency overstepped their jurisdiction.
On Friday, Texas-based United States District Court Judge Reed O'Connor said that the Bureau of Alcohol, Tobacco, Firearms and Explosives went further than Congress in banning the partially made guns.
"This case presents the question of whether the federal government may lawfully regulate partially manufactured firearm components, related firearm products, and other tools and materials in keeping with the Gun Control Act of 1968," wrote O'Connor. "Because the court concludes that the government cannot regulate those items without violating federal law, the court holds that the government's recently enacted final rule … is unlawful agency action taken in excess of the ATF's statutory jurisdiction. On this basis, the court vacates the final rule."
The ruling is likely to be appealed by Justice. It follows on the lifting of a ban on so-called "bump stocks" and signals trouble for the administration's latest effort to ban AR-style pistols that use an adjustable brace.
Second Amendment advocates cheered the ruling as the latest action to shut down Biden's effort to grab guns through executive orders and not Congress.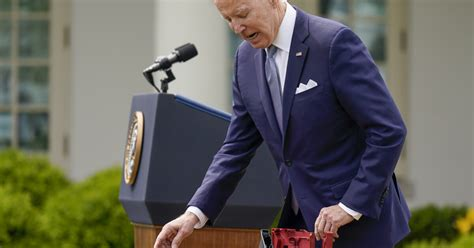 In this case, ATF said that uncompleted or unfinished gun parts are guns and can be regulated. The court said parts aren't guns under the law.
In releasing the rule on gun frames and receivers, Attorney General Merrick Garland last year said he was simply "modernizing" a 1968 law to call the parts guns. But the court mocked ATF's claim that gun parts are at the same time firearms and may be made into firearms.
"The issue in this case is whether ATF may properly regulate a component as a 'frame or receiver' even after ATF determines that the component in question is not a frame or receiver. It may not. Logic dictates that a part cannot be both not yet a receiver and receiver at the same time. Defendants' reliance on that logical contradiction is fatal to their argument," wrote the judge.
Read More From: For A Free America
At issue are kits that require a purchaser to complete to turn parts into a gun. Typically they are 80% finished and require drilling and assembly before they become weapons. Because they aren't guns in the legal definition, they do not carry serial numbers, and background checks are not required to buy one.
Some in law enforcement claim that the guns are used in crimes but can't be traced.
Please follow and like us: