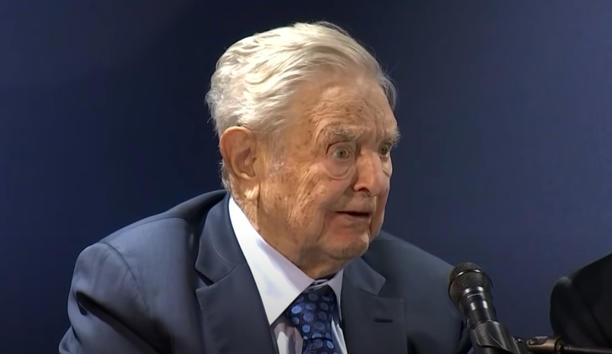 Caught Red-Handed: George Soros Funding Joe Biden's 'TikTok Army'
Opinion by Carver Malone
Billionaire Democrat donor George Soros is reportedly funding Joe Biden's "TikTok Army" that is accused of spreading leftist propaganda.
The Chinese-owned social media platform has become increasingly popular among America's youth.
By praising Joe Biden and attacking conservatives, this is an effective way to influence young people.
"Tax filings show that Soros' Open Society Foundation gave $5.5 million to Accelerate Action Inc. in 2020 and 2021," the report found.
"In 2022, that nonprofit then gave at least $300,000 to another nonprofit, Gen Z for Change, which boasts a network of 500 'activists, organizers, and creators.'"
Roughly two-thirds of the $8.3 million for 2020 and 2021 went toward Accelerate Action.
Group founder Aidan Kohn-Murphy recently told his 288,000 TikTok followers, "We are unequivocally supportive of Medicare for all, the Green New Deal, Palestinian liberation, [and] a plethora of progressive policies that a vast majority of Gen Z supports."
Read More From: For A Free America
Conor Stayton, who serves as the group's 20-year-old digital marketing strategist, told his 500k+ followers that Republican Rep. Elise Stefanik (R-NY) is a "neo-nazi and white supremacist."
Please follow and like us: