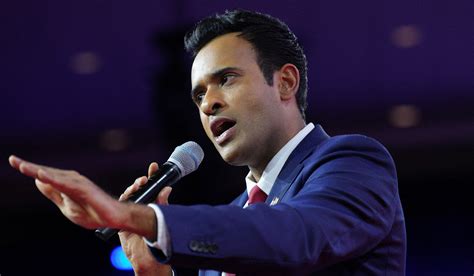 Vivek Ramaswamy Reveals 'Declaration of Independence From China'
At an industrial facility in his home state of Ohio, GOP presidential hopeful Vivek Ramaswamy outlined his "declaration of independence from China."
"There's four elements to it," the businessman told a crowd at Axium Packaging in New Albany on Sept. 21.
The first element is rejecting what Mr. Ramaswamy called "the climate change agenda."
The second is ensuring the United States does not rely on Taiwan for semiconductors.
Decoupling the country's defense and pharmaceutical industries from China are the third and fourth parts of his plan.
Notably, the 38-year-old entrepreneur, one of the staunchest critics of American financial support for Ukraine in the Republican field, argued that America must commit to "a floor of 4 percent of U.S. GDP spent on military expenditures to defend our own homeland," through spending on the border, cybersecurity, hypersonic missile defense, space defense, and more.
Amid yet another Congressional battle over spending that could lead to a government shutdown, and after trillions used on conflicts in Iraq and Afghanistan have helped fuel the record national debt, it seems reasonable to ask where he would get the money.
Mr. Ramaswamy suggested the United States would gain "a peace dividend by no longer fighting wars in parts of the world that do not advance our interests."
The Republican candidate issued dire warnings about the United States' significant dependence on pharmaceuticals from China, a concern raised by lawmakers including Sen. Josh Hawley (R-Mo.) and Rep. Diana Harshbarger (R-Tenn.); the latter co-sponsored legislation on that vulnerability which was introduced in the House last session.
After saying China "unleashed hell on the world with a manmade virus from a lab in Wuhan," Mr. Ramaswamy suggested that the country "could lace our legal pharmaceutical supply chain with poison, including fentanyl as well," if today's simmering conflict erupts into a hot war.
Latest Policy-Focused Speech
Mr. Ramaswamy clearly built on his previous policy-focused speeches, including a Sept. 13 speech detailing his domestic agenda and Aug. 17 remarks on foreign policy at the Richard Nixon Presidential Library.
"Our domestic policies and our foreign policies—these are two sides of the same coin," Mr. Ramaswamy told the crowd in Ohio.
His past statements on America's role in the world drew the ire of other Republicans at the first GOP debate in Milwaukee, Wisconsin, on Aug. 23. Former South Carolina Governor Nikki Haley, another rising contender in the Republican field, strenuously objected to his position on U.S. spending on Ukraine and foreign aid to Israel.
The entrepreneur and "anti-woke" investor has met with renewed scrutiny from rivals and critics such as Yale University's Jeffrey Sonnenfeld over everything from his past business history to his libertarian-inflected foreign policy views—though even some of New Hampshire's libertarians have taken issue with Mr. Ramaswamy's more hawkish stances on China and Mexico as well as his admiration for Winston Churchill.
Mr. Ramaswamy's latest policy speech comes less than a week before the second Republican presidential debate, which will be held at the Ronald Reagan Presidential Library in Simi Valley, California.
The candidate's nuanced perspective on President Reagan came through in Milwaukee when he told former Vice President Mike Pence that "it is not 'Morning in America'"—an allusion to a famous ad during the president's 1984 reelection campaign. On that same stage, he said he was unique among the hopefuls in being able to "deliver a Reagan 1980 revolution."
Mr. Ramaswamy elaborated on his views on President Reagan in New Albany.
"I respect Ronald Reagan. I respect him because, like Nixon, he did what he needed to do in his era," he said.
"But as my favorite Republican president of all time, Abraham Lincoln, famously said it, 'The dogmas of a quiet past are inadequate to the stormy present.' And today, we say that the dogmas of 1980 are inadequate to the unique challenges that we as Americans face today," Mr. Ramaswamy added.
At another point in the speech, he named his favorite president of all time: Democratic-Republican Thomas Jefferson.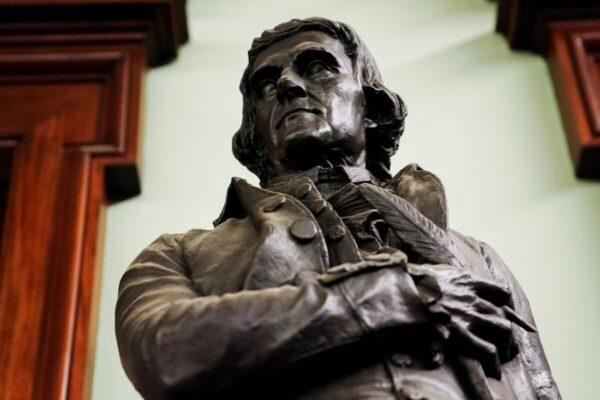 As in his Aug. 18 foreign policy speech, the candidate on Sept. 21 praised the vision of President Richard Nixon, who opened up relations between the United States and communist China. Mr. Ramaswamy characterized it as a brilliant gambit in the context of the Cold War. By separating China from the Soviet Union, it weakened the latter, helping set the stage for their fall.
"We had a bipartisan consensus in this country that took that vision in the wrong direction," Mr. Ramaswamy continued, citing China's accession to the World Trade Organization (WTO) and "the wish that we were going to use capitalism as a vehicle to spread democracy to places like China."
In his Sept. 13 speech on domestic policy, Mr. Ramaswamy argued that the Supreme Court's decision in West Virginia v. EPA means that most federal regulations are unconstitutional.
Likewise, in Ohio, he said he would fight the climate change agenda by rescinding "any unconstitutional regulation… that requires even the measurement or the reporting of carbon dioxide emissions."
'Climate Change Agenda' and Trade
Mr. Ramaswamy echoed and elaborated on one of his breakout lines during the first debate.
"The climate change agenda is a hoax because it has nothing to do with the climate and everything to do with global equity—specifically, letting China catch up to the United States economically," he said.
In detailing his plans for semiconductors, he stressed his commitment to free trade and his opposition to the CHIPS Act, passed in the last Congress with the sponsorship of then-Rep. Tim Ryan (D-Ohio).
While many GOPers voted against the bill, Ohio Republicans were mostly supportive of the legislation, which is delivering or expected to deliver significant funding for semiconductor production in the Buckeye State.
One notable exception to that trend was Rep. Jim Jordan (R-Ohio), who called it "America Last."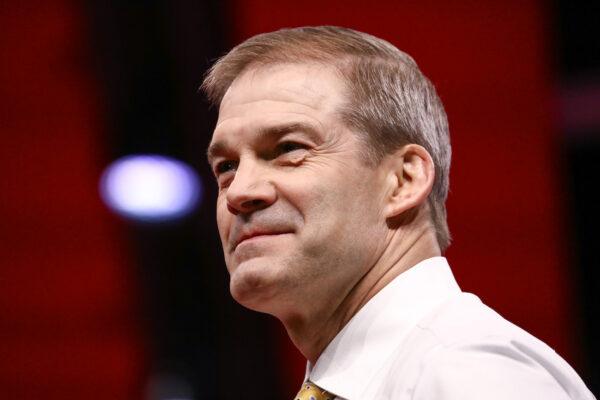 "I am opposed to the CHIPS Act because it is really the Green New Deal masquerading in CHIPS masquerade clothing," Mr. Ramaswamy said.
He said that semiconductor independence from China would take interdependence with friends—in his words, "a trade-friendly approach with our allies."
Mr. Ramaswamy has said he wants the United States to join the successor to the Trans-Pacific Partnership (TPP), describing former President Donald Trump's choice to exit the TPP as a "poor decision."
Read More From: For A Free America
He similarly argued that decoupling America's pharmaceutical industry from China would take "expanded relationships with India—and I'm not just saying that 'cause my name's Vivek Ramaswamy, I promise—Israel, Brazil, other East Asian countries, including Japan and South Korea again."
The anti-administrative state firebrand said "radical reform of the FDA [Food and Drug Administration]" was also part of his vision.
Please follow and like us: