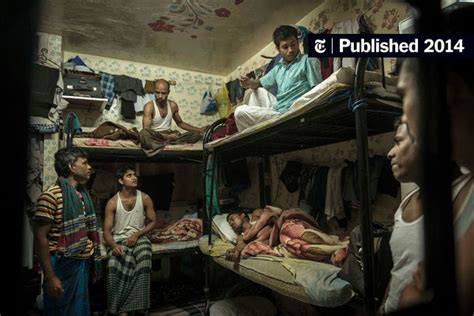 The migrant and housing crises are colliding with predictable results
Opinion by Paul Kupiec, opinion contributor
Our country is facing a housing shortage. The cost of renting or purchasing a home is taxing the budgets of middle-class Americans in ways not seen in decades. Press reports point to high mortgage interest rates, supply bottlenecks, labor and materials price inflation and zoning restrictions as proximate causes. 
But the housing supply is only half the story. Largely missing from the affordability discussion is the impact of immigration policies on housing demand.
Many recent stories highlight the affordability crisis facing renters and prospective home buyers. The short-lived dip in national home prices has ended and home prices are once again increasing. Homeownership has rarely been so expensive. The National Association of Realtors home affordability index is at lows last recorded in the late 1980s. Rent inflation was a major contributor to 2022 consumer price index (CPI) inflation, a trend that continues in 2023. The August 12-month increase in the shelter component of the CPI, 7.3 percent, is still stoking inflation.
House price and rent affordability indexes compiled by the Federal Department and Housing and Urban Development show that household incomes have not kept pace with the rising cost of homeownership and rents.
A shortage of housing supply is one factor impacting affordability. According to the National Association of Realtors, the United States is currently experiencing a housing shortage of between 5.5 million and 6.8 million units. The U.S. Census Bureau estimates that about 1.4 million new residential units will be completed in 2023. New construction has failed to keep pace with the demand for housing for a number of reasons including COVID-driven supply chain disruptions, labor and construction material cost increases and a long-standing deficit caused by the costs of complying with local zoning restrictions.
In addition, the recent rise in mortgage interest rates has created a lock-in effect that is reducing the inventory of existing homes for sale. About 4 million existing homes will sell in 2023, down from 6.1 million sales in 2021. High mortgage interest rates are making homeowners holding historically low-rate mortgages unwilling to trade in their current properties. The lock-in effect keeps entry-level homeowners from trading upmarket and aging boomers from downsizing. The resulting shortage of existing homes for sale is keeping pressure on home price appreciation even though higher mortgage rates reduce the ranks of qualified borrowers.
How do the 5.4 million new and existing home transactions in 2023 measure up against the demand for housing? Between 2019 and 2021, it is estimated that the U.S. added between 2 million and 2.4 million new households annually, all needing shelter. Millennials were responsible for increasing household formation up from an estimated 1.5 million annually between 2017 and 2019.
Between 2000 and 2021, on average, a little more than 1 million immigrants entered the U.S. legally each year. There are no official estimates of the number of immigrants entering the country illegally annually. The U.S. Customs and Border Protection (CBP) reported that, by July, it experienced more than 7 million encounters with asylum-seeking migrants crossing the border since President Biden took office.
Then there is a Biden administration policy that grants "advanced travel authorization" for migrants from Venezuela, Cuba, Nicaragua and Haiti. It allows them to fly into a U.S. airport and be released into the country on "parole" for at least 18 months without any possibility of deportation. Freedom of Information Act inquiries reveal that, under this policy in 2023, more than 221,000 migrants have been allowed into the country. In addition, CBP detected 1.5 million additional "got-aways" who entered the country illegally, with many more likely to have entered undetected.
While some border crossing encounters result in deportation, it is difficult to find official statistics on the number of asylum-seeking migrants CBP has released into the country. One estimate suggests that the Biden administration has allowed 3.8 million asylum-seeking border crossers into the country in addition to those admitted via normal immigration channels. In a recent interview, presidential candidate Robert F. Kennedy Jr. estimates that more than 10 million migrants have entered the country since Biden took office: "Seven million have come across in three years — 7 million illegally," he said. "And that same time there's only been 3.1 million legal immigrants. These are the people who waited in line."
If as little as 7 million migrants have entered the country — legally and illegally — during the Biden administration, the number admitted will have exceeded the total population of Massachusetts, the 16th most populous of the 50 United States. The economics of supply and demand virtually assures that the addition of so many new residents seeking housing will put upward pressure on rents and housing prices, especially if new housing supply is constrained as press reports emphasize.
The most immediate impact of the surge in asylum-seeking migrants will likely be continued pressure on rents. Most migrants admitted to the country, regardless of their legal status, will eventually compete for jobs and housing. And when it comes to acquiring housing, the federal government and many charities provide housing financial assistance to new domestic arrivals.
The Biden administration's American Rescue Plan added $5 billion in additional emergency housing vouchers to $80 billion Congress had previously allocated in prior COVID-19 relief legislation. The Biden administration's Department of Housing and Urban Development (HUD) changed program participation requirements so that undocumented migrants are eligible to receive these HUD vouchers that can be used to subsidize rent and forestall mortgage foreclosures.
Millions of these new migrants will eventually compete with U.S. citizens to purchase homes in a market plagued by persistent supply shortages. Immigrants who entered legally are not disadvantaged when seeking mortgage financing. While undocumented migrants face more hurdles in acquiring home financing, federal government agencies have instituted special programs to help those who are undocumented secure home mortgages.
Read More From: For A Free America
The U.S. is facing a housing affordability crisis where renting and the cost of home ownership consume an ever-larger share of middle-class budgets. Recent accounts attribute the decline in affordability to supply constraints while ignoring the surge in housing demand driven by the Biden administration's immigration policies.
A surge in housing demand will inevitably contribute to rising rents and home ownership costs especially when the supply of affordable housing was inadequate before President Biden opened the southern border.
Please follow and like us: