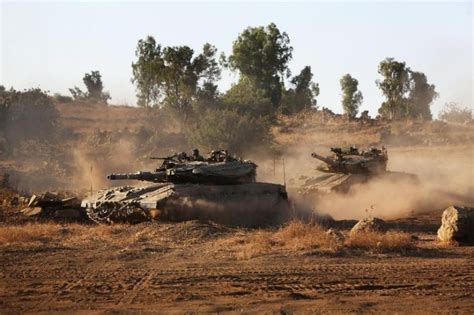 Hamas attacks on Israel boomerang on Biden and his Iran policy
By John Solomon
President Joe Biden's decision to reward Iran with $6 billion in unfrozen assets is coming under withering criticism after Tehran-backed Hamas militants unleashed an unprovoked deadly attack on Israel that generated condemnation worldwide.
The political peril for the 46th president, who has banked his foreign policy in part on an effort to woo Iran into a new nuclear deal, was apparent from the campaign trail to the marble halls of Congress within hours of Saturday's unprovoked and unprecedented attack on Israel.
"The Biden Administration has brought nothing but chaos and destruction because of their weakness and incompetence," House GOP Conference Chair Elise Stefanik said late Saturday.
In Iowa, multiple Republican presidential candidates took time from busy campaign stops to blame Biden and his policies for the Iranian-backed Hamas attacks. 
"Four years ago we had the Abraham Accords and today we have Israel being attacked…the only difference is, I believe, is the difference between one president and another president," former President Donald Trump, said from the podium in Des Moines.
The military-style terrorist attacks Saturday on Israeli civilians came less than a month after Trump warned that Biden's release of the $6 billion in frozen funds to Iran as part of a hostage swap, would unleash new terror attacks in the Middle East.
Conservative pundits were quick to point out Trump's prediction had come true.
"A month ago Trump predicted the $6 Billion that Biden gave Iran would be used for terror attacks across the Middle East and specifically kidnapping," conservative TV host Jack Posobiec tweeted on X. "This is exactly what we are seeing in Israel this morning."
Florida Gov. Ron DeSantis, who served in the military, called on Americans to unite behind Israel, while blaming Biden for his appeasement to Iran. 
"Iran has helped fund this war against Israel and Joe Biden's policies that have gone easy on Iran has helped to fill their coffers. Israel is now paying the price for those policies," DeSantis said.
Democrats also felt compelled to throw their support behind Israel, dancing carefully around their president's prior decision to engage Iran.
Read More From: For A Free America
"Israeli citizens are experiencing unspeakable horror as Hamas terrorists launch attacks across the country," former House Judiciary Committee Chairman Jerrold Nadler said. "Israel has a right to defend itself against such wickedness and violence. I stand with Israel."
Please follow and like us: