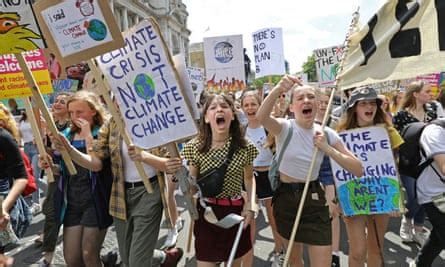 Biden deploying 20,000 climate activists and making you pay for it
Opinion by Grover Norquist
President Joe Biden killed the Keystone XL pipeline with a pen stroke on his first day in office. Thousands of American jobs were killed from the comfort of his desk using a 23KT gold-plated pen. Now with another pen he has committed your tax dollars to deploy 20,000 young political "climate activists."
This is a make-work program for political progressives at the expense of working households. We pay for it.
An official White House statement said the "Climate Corps" will "train young people" to "advance environmental justice" while "tackling climate change."
No law from Congress was enacted to authorize this Green New Deal youth patrol. Biden simply decreed it. And he refuses to state how much of your tax dollars he is spending on these busybody hall monitors.
The 20,000 climate activists are eligible to receive "free" housing, transportation, meals (probably vegan) and even uniforms. You are paying for all of it.
The White House promises the 20,000 progressive youth will receive "paid experiences." You can bet none of them will be working to champion U.S. oil and gas jobs. After all, this is the president who vowed to "get rid of fossil fuels."
The climate youth patrol has long been a big priority of Sen. Bernie Sanders, I-Vt., a socialist who owns three houses (good for him) and demands that his staff chill his hotel room air conditioning down to 60 degrees (again, good for him) so he is nice and comfortable upon arrival.
Democrats tried to pass the Sanders climate youth bill but even when the party controlled the House and Senate and White House, the effort died.
Rank-and-file Democrats know they can't look their constituents in the eye and ask them to cough up money for a make-work program while households struggle to pay the bills due to Biden's inflation.
Democrats feared the wrath of their constituents regarding a recorded vote for this program. So, they turned to Biden. To placate climate radicals in advance of the 2024 election, Biden reached for his pen.
The climate patrol members will be expected to wear uniforms: "Uniforms must be worn at all times when on duty," states the official page for AmeriCorps, upon which the Climate Corps is directly modeled.
As reported by the Washington Post: "administration officials declined to say how much money the program will receive or where these dollars will come from."
So, what will the climate youth do all day? Perhaps they'll knock on your door wielding a clipboard and ask about your air conditioner or gas stove. Just tell them you prefer a Sanders-level of comfort.
Maybe they'll walk around and identify "gaps in tree canopy coverage" as called for in the misnamed Inflation Reduction Act.
The Associated Press says the youth will "help install solar panels."
House Republicans led by Congressman James Comer, R-Ky., the chairman of the Committee on Oversight and Accountability and Rep. Pete Sessions, R-Texas, chairman of the Subcommittee on Government Operations and the Federal Workforce, are conducting oversight and working to get answers from the Biden administration.
Comer and Sessions sent the administration a letter on Oct. 13 asking for details on the cost and implementation of the program. The letter also requested all relevant documents and communications. Stay tuned.
Meanwhile if you think spending taxpayer dollars for 20,000 climate youth is a bad idea, please note Democrats are just getting warmed up. If Democrats prevail in the 2024 congressional elections, they vow to deploy an army of 1.5 million climate youth. Yes, you read that correctly: 1,500,000 uniformed activists.
Democrats historically start a federal government program with whatever they can get, jamming their foot in the door for the purpose of eventually creating an enormous bureaucracy through which they can reward their political allies in state and local governments.
The federal funding spigot will be turned on for the benefit of Democrats' overall big-government, central-planning project. The blue big-city political machines will certainly get their cut.
"We want to expand this," Alexandria Ocasio-Cortez said recently at a press conference. Her bill to expand the program would also make the climate progressives eligible for student loan "forgiveness."  
Read More From: For A Free America
Her bill already has the support of 47 House Democrats. This will cost tens of billions of taxpayer dollars.
Finding employees is a top concern of small businesses across the country. Biden is making matters worse by using your tax dollars to take young adults out of the real workforce. And he won't even tell you how much it costs. Bidenomics at work.
Please follow and like us: