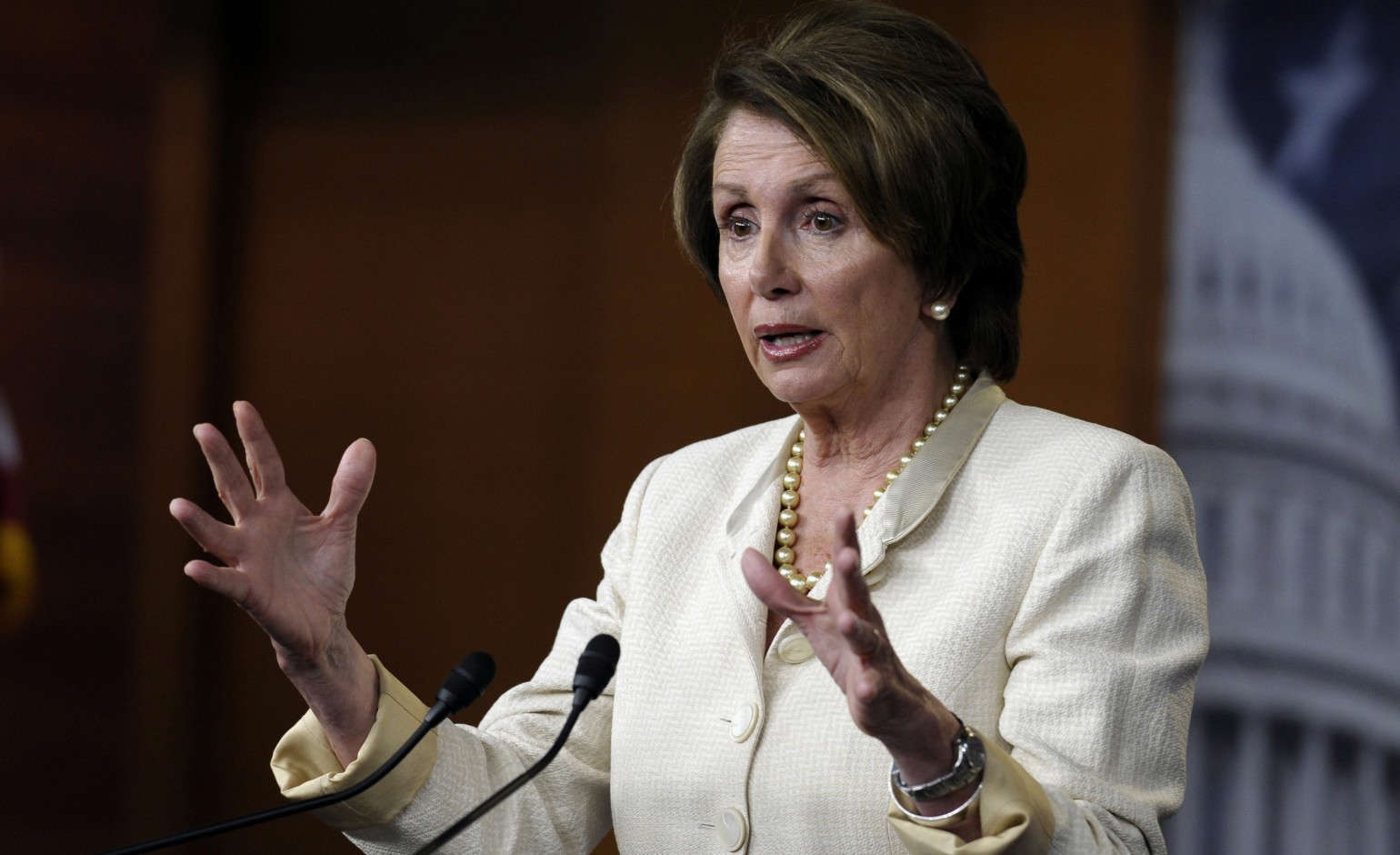 Nancy Pelosi wants to get even richer by investing in the companies she subsidizes and regulates
By Timothy P. Carney 
Nancy Pelosi owns more than $500,000 in Apple stock, according to her financial disclosure reports. Pelosi is also the speaker of the House. Congressional Democrats and Republicans alike have introduced multiple antitrust bills that would affect Big Tech companies.
The CEO of Apple, Tim Cook, called Pelosi personally in June and told her not to move ahead on these bills. The House Judiciary Committee passed six of these bills in June. Not one of them has seen movement on the House floor in six months, with some reports pinning the inaction on the speaker.
Back in January, Pelosi's husband, Paul, bought at least a quarter million in "call" options for Apple, which is a more sophisticated way of betting on a stock going up in value.
Paul Pelosi also bought at least half a million in call options for Tesla, which stood to get subsidized by the Build Back Better bill his wife shepherded through the House.
The Pelosis are already very rich, and nobody but the Pelosis themselves knows the motivations of Nancy Pelosi or the calculations of Paul Pelosi. But still, it ought to raise eyebrows that the speaker of the House keeps taking actions that benefit her stock portfolio.
Yet Pelosi said on Wednesday that there should be no restrictions on her ability to buy and sell stocks in the companies she's regulating, subsidizing, protecting, and taxing.
This is especially rich because Pelosi has a long history of entangling her policymaking with her family's profit-making.
Peter Schweizer, in his book Throw Them All Out, documented how Pelosi and her husband have gained insider status and made millions betting on companies that were directly involved in pending legislation.
Back in 2009, I wrote about businessman William Hambrecht, who went into business with Paul Pelosi, hired Paul Jr., and finagled a Financial Services Committee hearing on legislation that would increase business for Hambrecht's company.
Congressmen and senators and their husbands and wives should be barred from buying and selling stocks, if not owning stocks. At the least, the stocks should be held in a blind trust. Better they should have to divest all their stocks and roll the money into a few select mutual funds.
Maybe we should compensate them for this sacrifice by paying them more, but the people subsidizing, regulating, taxing, exempting, and protecting corporations shouldn't at the same time be investing in them.
Please follow and like us: