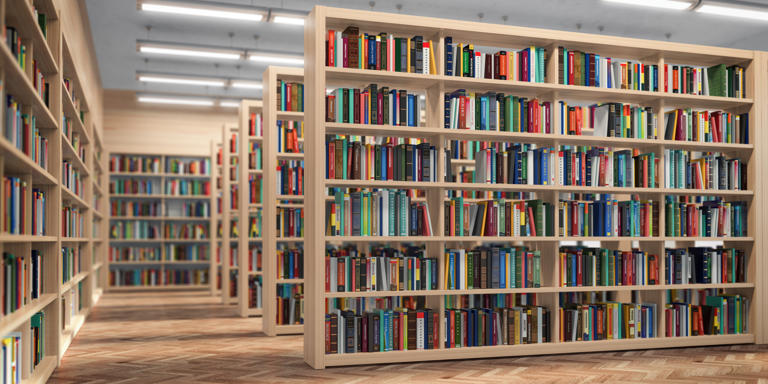 OK Bill Would Pay Parents $10K Each Day Their Nominated Banned Books Remain in School Libraries
By Justin Klawans
Aproposed Oklahoma state law would allow parents to seek up to $10,000 for each day a book is kept in their child's school library after it was nominated for removal.© iStock/GettyA controversial state law proposed in Oklahoma would allow parents to file complaints about sexually educational books in school libraries, and would entitle them to up to $10,000 each day that the book is not removed from circulation.
The proposed law, Senate Bill [SB] 1142, was introduced to the state legislature on December 16 and would go into effect during the 2022-2023 academic year if passed. It would affect both public school districts and public charter schools throughout the state.
SB 1142 would allow parents who believed their child's school was carrying a book in violation of the law to "submit a written request to the school district superintendent or charter school administrator to remove the book."
The violating books in question would be any items relating to "the study of sex, sexual preferences, sexual activity, sexual perversion, sex-based classifications, sexual identity, or gender identity or books that are of a sexual nature," according to the bill's text.
Once the school receives the written request from a parent or guardian, the violating district would have 30 days to remove all copies of the book from circulation, according to the bill.
The bill goes on to state that the complaining parent "may seek monetary damages including a minimum of Ten Thousand Dollars ($10,000.00) per day the book requested for removal is not removed." Additionally, the parent may also seek compensation for attorney's fees and court costs.
Beyond this, school employees who refuse to remove a violating book within the 30-day timeline can also face termination. In this case, that employee would be prohibited from working at another school for at least two years.
SB 1142 was filed along with an accompanying bill, SB 1141, which would prohibit colleges and universities in Oklahoma from forcing students to enroll in any sex education, gender equality, or racial equality courses. Exceptions would only be made if one of these courses is part of a student's "core" curriculum.
The bills were both introduced by Republican state Senator Rob Standridge, who said in a statement that "our education system is not the place to teach moral lessons that should instead be left up to parents and families."
"Unfortunately, however, more and more schools are trying to indoctrinate students by exposing them to gender, sexual and racial identity curriculums and courses. My bills will ensure these types of lessons stay at home and out of the classroom," Standridge continued.
Standridge also told Oklahoma City news station KFOR-TV that "schools should focus on math and science and reading…I don't think that's the place for teaching sexual orientation and sexual identity."
However, the senator's bills have faced a slew of criticism by some educators across Oklahoma.
One former teacher, John Thompson, told KFOR-TV earlier this month that "[the state has] upgraded to a full-scale assault on public education at conversations in public education. Censoring the libraries."
"I'm afraid that assault is going to have a long-term effect," he added.
"We need to be able to teach students whether it's in college or in public school, to have a fulfilling life," Thompson continued. "And if you're talking about college, learning about diversity, communicating with diverse people, that's an essential skill for making a living once you've graduated."
Please follow and like us: