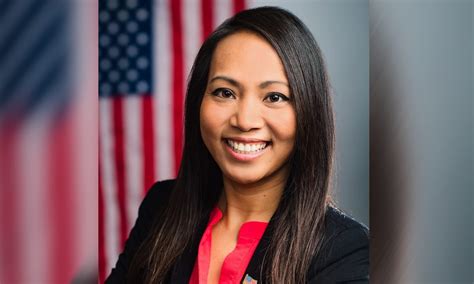 Candidate Amy Phan West Running Against Socialism
By Masooma Haq
Amy Phan West is running in the 2022 midterm elections to unseat progressive Rep. Katie Porter (D-Calif.) in California's 45th congressional district. Pham West escaped communist Vietnam with her parents and four siblings in a fishing boat, and knows full well the cost of too much government control. She recently told The Epoch Times that she will do all she can to prevent the United States from slipping deeper into socialism.
"I'm just so tired of politicians who are so power-hungry and they no longer care about the American people anymore. And they're pushing our nation into a socialist-communist country, which I escaped from, and I cannot afford that for my children or the American people … I will fight to defend our liberty, freedom, and our way of life at all costs," West said in a recent interview.
West says her father risked capture by the communists and the dangers of the sea to take his family to freedom, first landing in a refugee camp and later seeking asylum in the United States. She says she wants to be accountable to God and the people of her district and for this reason has turned down special interest money to fund her campaign.
According to the Federal Election Commission, incumbent Porter has raised nearly 15 million in funds for her 2022 reelection while West has raised about $40,000. Porter beat the Republican candidate in 2020 with 53.5 percent of the votes and was endorsed by pro-abortion groups like Planned Parenthood and Emily's List.
"It's from outside and special interests. And as we know, if she gets elected again, it's all special interest, not for the people … And so that's why we need to elect candidates who can represent we the people and bring that power back to them," the mother of three says about Porter's fundraising totals.
The candidate said that issues of immigration, education, and inflation are some of the issues she most wants to help solve. West is also concerned about the many small businesses that were forced to close during the California lockdowns and she wants to strengthen small business ownership.
"I am a pro-business candidate, and I understand that business is the bloodline to our economy and our district. If the businesses thrive, we all thrive. So I will make sure that we allow businesses to thrive and to be able to get back from this whole COVID ordeal."
West said that if elected she will put her constituents first. "I'm an individual, I'm an individual thinker. And I will always think for the betterment of the American people and for our children. And that's all I can promise them."
Please follow and like us: