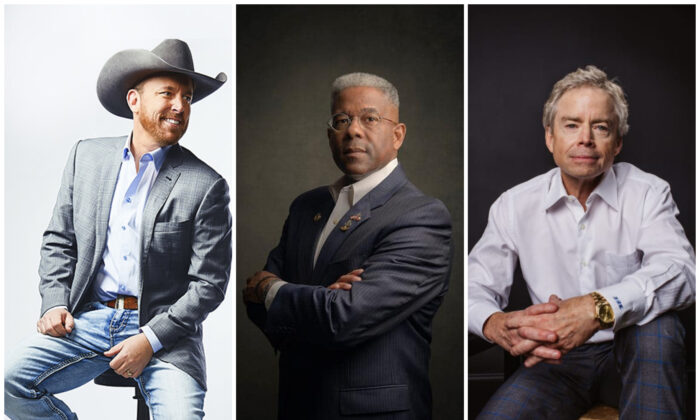 GOP Candidates for Texas Governor Call Abbott's Border Strategy a 'Failure'
By Charlotte Cuthbertson
Three of the leading Republicans vying to oust Greg Abbott, the Republican governor of Texas, took the stage in the Houston metro area to talk policy on Jan. 10.
Don Huffines, Chad Prather, and retired Lt. Col. Allen West outlined their positions on abortion, property taxes, spending, education, and the southern border.
Abbott, who is seeking a third four-year term, was invited to the roundtable, but declined, according to organizers True Texas Project.
All three candidates took more conservative positions than Abbott on the issues addressed and disparaged the governor's border security initiative Operation Lone Star, which was launched in March 2021.
They complained that Abbott has had years to take more action on the border, but has failed to effect any meaningful change.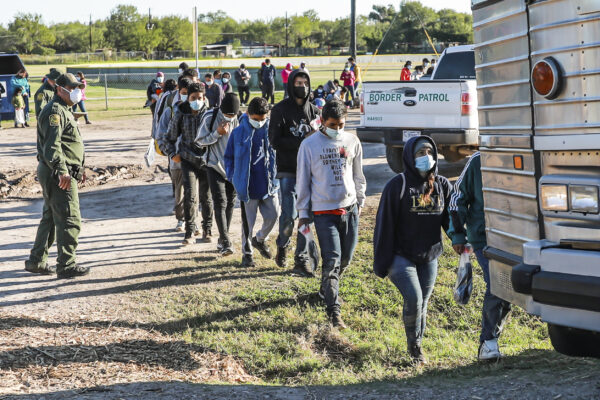 Border Security
Border Patrol agents apprehended more than 1.2 million illegal aliens along the Texas–Mexico border in the first 11 months of 2021, according to Customs and Border Protection statistics—a 350 percent increase over the same period in 2020.
"I love Mexico, but right now, they're being a really bad neighbor," said Huffines, a commercial real estate developer from Dallas who also served as a senator in the Texas legislature for two terms. He said the federal government has failed, and will continue to fail, to secure the border.
"I will never ask permission from the federal government to secure the Texas border," he said. "We're not enforcing immigration law, we're stopping an invasion."
Huffines said he would use the Texas military to apprehend and deport illegal border crossers.
He pledged to stop all inbound commercial traffic from Mexico into Texas until "they take their side of the river back from the cartels."
"Every road that leads to those bridges you paid for with your money, you maintained it. Those are all Texas roads. We can do anything we want to those roads. I am not worried about the litigation. I'm not worried about the federal government. I'm worried about Texas."
West pointed to his experience on the borders of Iraq, Kuwait, and Afghanistan during his deployments with the Army. He's a former U.S. representative for Florida and resigned as chair of the Texas GOP in 2021 to run for governor.
West called Operation Lone Star a "failure" and said he'd establish a "border control zone" in the current border sectors from El Paso to Brownsville and "get on the major infiltration routes."
"We're going to make sure that our men and women that we put down there have the ability to arrest, to detain, and deport," he said, adding that sheriffs should have the same ability.
He pledged to have a "physical barrier" placed "where it's appropriate" to funnel illegal traffic into areas where ground troops can easily interdict.
West would look to designate the Mexican cartels as foreign terrorist organizations and seize their assets to use as a state border security fund.
He would support a law to tax the money that illegal aliens send back to their home countries.
"We're going to tax those remittances. The state of Oklahoma does it at 1 percent … We're gonna do it at 10 percent," West said.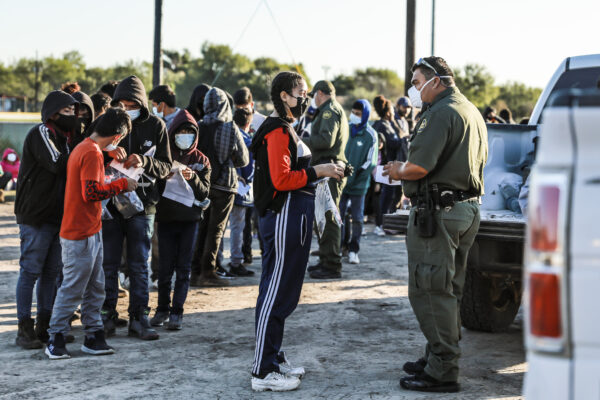 Prather, a comedian and entertainer, predictably provided the audience with levity between the serious responses. Prather also has experience as a business executive and has spent over a decade in third world countries doing mission, humanitarian, and medical work, according to his campaign website.
He said the economic might of Texas gives the state extra leverage against federal overreach and sees the inability to staunch the border flow as a "targeted attack" from the Biden administration.
"We've got to disincentivize the reason these illegals are coming to the state of Texas," he said. "We've got to detect, we've got to deter, we've got to detain, we've got to deport. We can't be just sending people to a processing center where they get a slap on the wrist, a court date two years out that they're not going to show up for."
Prather also supports squeezing Mexico financially through sanctions and using the international crossings as economic leverage.
He also supports putting a bill on the ballot that would allow Texans to vote to secede from the United States.
All three candidates said they support introducing a mandatory e-verify system, which ensures employees are legally authorized to work in the United States.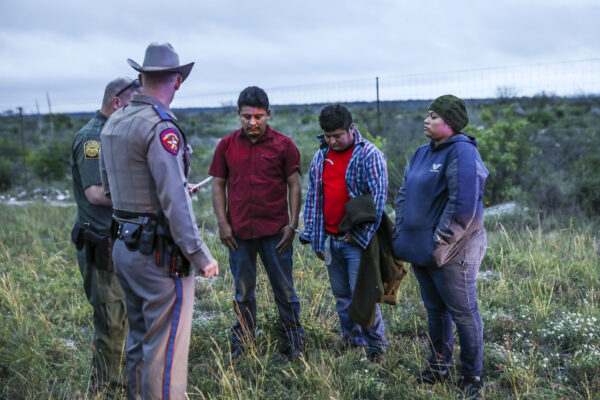 Other Issues
The three candidates indicated support for the elimination of property taxes and reduced government spending.
West said he would review and enforce the sunset provisions on government programs and agencies that had been set up 15 to 20 years ago. He wants to move to a budget system that starts from zero each year, rather than one that just adds to the previous year's budget.
Huffines promised to cut the fat, including taxpayer-funded lobbying, saying, "The budget is really everything."
Prather said there are currently 174 state agencies and "so many need to go away."
"We've got to get government out of our lives, we've got to make it smaller," he said.
All three said they are pro-life candidates, with Huffines and Prather saying they'd ban abortions altogether. West said, "I will do what the people have me to do."
Energy-wise, all three heralded Texas as an energy powerhouse with an independent grid that needs to be bolstered, rather than a big shift to alternative energy such as wind. West talked about bringing back clean coal plants, looking at nuclear options, and winterizing the natural gas system.
Huffines said retaining independence from the federal system is crucial.
"We worked for decades, really 100 years since electricity was invented to make sure Texas had an independent grid," he said, adding that it's not just about energy, but also cybersecurity, EMP pulses, and sources of manufacturing.
The three Republican candidates pushed back against critical race theory and "woke policies" in schools, as well as transgender athletes competing in women's sports.
Vaccine mandates and mask mandates would be permanently outlawed by all three through a special legislative session, rather than an executive order.
A total of eight Republican candidates have thrown their hats in the ring for the March 1 primary. A primary runoff is scheduled for May 24. The remaining four Republican candidates are Paul Belew, Daniel Harrison, Kandy Kay Horn, and Rick Perry (not the former governor).
The winner of the Republican primary will likely face Democrat Beto O'Rourke, who narrowly lost against Sen. Ted Cruz in the 2018 U.S. Senate race, and failed in his 2020 presidential bid, withdrawing before the primaries.
Texas is an open primary state, which means voters can vote for any single candidate, regardless of party affiliation. Voters must be registered to vote by Jan. 31.
Please follow and like us: