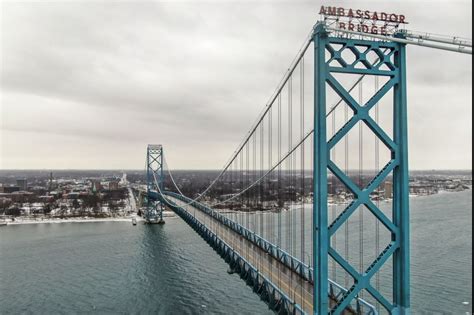 Major US–Canada Border Crossing Reopens After Being Blocked by Protesters
By Zachary Stieber
The busiest U.S.–Canada border crossing reopened on Feb. 14 after being blocked for around a week by truckers and others protesting against COVID-19 vaccine mandates.
Traffic resumed on the Ambassador Bridge, which connects Windsor, Ontario, with Detroit, Michigan, after Canadian police officers made arrests to clear the protest blockage.
Windsor Mayor Drew Dilkens said in a statement that "our national economic crisis at the Ambassador bridge came to an end.
"Illegal acts, blockades, and hate speech must not be tolerated and should be denounced," he added.
Michigan Gov. Gretchen Whitmer, a Democrat, called the resumption of traffic "a win for Michigan's working families who are just trying to do their jobs and for businesses who can get back to shipping their products and produce."
Whitmer said it was important to ensure the bridge wasn't blocked again.
Starting in January, truckers started leading protests against mandates imposed by Canadian and U.S. authorities, traveling to major Canadian cities and later traveling to key border crossings.
Several other crossings, including one connecting Surrey, British Columbia to Blaine, Washington, remained closed on Monday.
Protesters also remained entrenched in Ottawa, Canada's capital, and other cities as many officials refuse to relent on the mandates, one of which forces truckers entering Canada to show proof of vaccination or isolate for a period of time.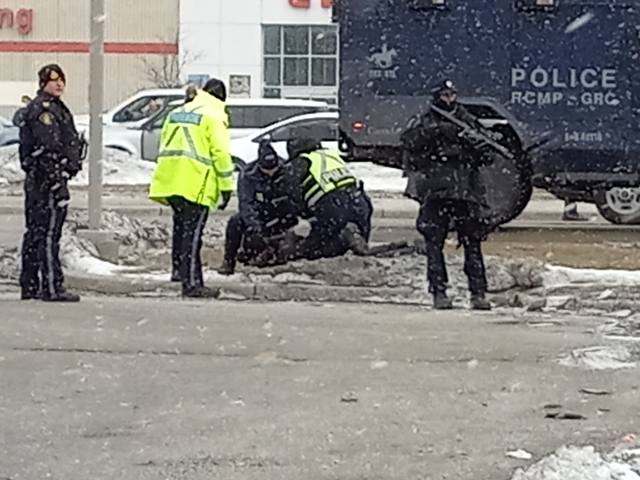 Canadian Prime Minister Justin Trudeau, a Liberal, has denounced the protesters, calling for strong action against them for "tak[ing] the economy hostage."
"Everything is on the table because this unlawful activity has to end, and it will end," he said in a recent statement.
While leftists in Canada and America oppose the protests, conservative officials and groups have expressed support, including former Detroit Police Chief James Craig, a Republican who is challenging Whitmer.
"I stand with the truckers," Craig said in a statement. "I support all working people who are standing up for personal freedom."
Ontario Premier Doug Ford has previously declared a state of emergency in his province due to the ongoing protests.
According to Michigan authorities, some 10,000 commercial vehicles cross the Ambassador Bridge on a daily basis with approximately $325 million in goods, including $50 million in automotive parts.
Nearly 30 percent of the annual trade between Michigan and Canada comes across the bridge.
Please follow and like us: